HT SCORE
76 out of 100
Hotel Tech Score is a composite ranking comprising of key signals such as: user satisfaction, review quantity, review recency, and vendor submitted information to help buyers better understand their products.
Learn more
Reviews Summary
Ranked #2 out of 10 in Energy Management Systems
Verified Customer Support
My Green Butler's customer support processes haven't yet been verified by Hotel Tech Report.
Learn more
My Green Butler Overview
We recognise that it is extremely complex for tourist accommodation to reach net zero. Which is why we created My Green Butler. We believe that sustainable hospitality can only be achieved by involving everyone at a property and collectively applying conserving behaviours. We believe that staff and guests are open to conserving resources but are unsupported and under informed, they lack the tools ...
About My Green Butler
Founded in 2016 | Headquarters in Belgooly Ireland | 5 employees
Pros & Cons
95% recommend
Expert Q&A and Partner Recommendations
My Green Butler Alternatives

Energy Management Systems
Save on energy consumption, not comfort, and have your radiators regulated automatically.

Energy Management Systems
Plug & Play Cost efficient Energy Saving System (Hotels, Multifamily, Student Housing and Senior Living Facilities)

Energy Management Systems
Internet of Things, Energy Efficiency, Intelligent Automation, Energy Management, Guest Room Management System Platform, and Commercial Building Controls
View My Green Butler alternatives
Find the perfect fit
Want to find out if My Green Butler is the best fit for your hotel?
Take the Quiz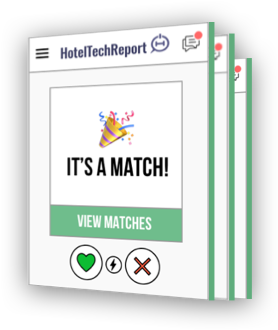 MARKETS SERVED
Central America
North America
South America
Europe
Asia Pacific
Middle East
Africa
Antarctica
Oceania
VERIFIED MARKETS
Low review volume alert
This vendor is 96% below the category average..
Declining share of voice
This vendor has fewer recent reviews than average compared to other top Energy Management Systems providers. It is advised that you ask for recent references before proceeding.
My Green Butler Review:
Informative and engaging monitoring to build guest loyalty and collaboration to save energy and carbon
Director/Owner from Luxury Hotels in Great Langdale (United Kingdom)
What do you like most?
We introduced My Green Butler to monitor gas and electricity in our timeshare lodges. The real time feedback demonstrated excellent savings by engaging guests and providing them with options to allow them...
What do you dislike or think could be improved?
This summer (2022) sees the launch of some exciting improvements. Through the gamification of duties these will engage team members at all levels of the business. They will provide properties with access ...
My Green Butler Review:
Super efficient energy and carbon auditing
Director of Sales and Marketing from Luxury Hotels in Sydney (Australia)
What do you like most?
We have found the energy and water auditing extremely helpful in identifying resource-saving opportunities. The carbon auditing tools that publish a GHG protocol audit have helped us become more competiti...
What do you dislike or think could be improved?
The new staff web app to be launched in July 2022 will be a great complement to their reporting tools as it will help staff take pre-emptive action to make savings.
One time upfront purchase (per room)
Less than $500/room
Implementation fee
Less than $1000
Monthly subscription (Flat)
Resources & reports
My Green Butler doesn't have any free e-books or reports available