HT SCORE
62 out of 100
Hotel Tech Score is a composite ranking comprising of key signals such as: user satisfaction, review quantity, review recency, and vendor submitted information to help buyers better understand their products.
Learn more
Reviews Summary
Ranked #3 out of 29 in Hospitality Wi-Fi Solutions
Verified Customer Support
Cisco Meraki's customer support processes haven't yet been verified by Hotel Tech Report.
Learn more
Most popular for
Vacation Rentals & Villas

1 verified reviews
Cisco (Meraki) Overview
Founded in 2006, Meraki has grown to become an industry leader in the IT space, with over 190,000 customers and 2 million network devices and counting online around the world. Our comprehensive set of solutions includes wireless, switching, security, communications, EMM, and security cameras, all managed through Meraki's web-based dashboard interface. This allows customers to seize new business ...
About Cisco Meraki
Founded in 2006 | Headquarters in San Francisco United States | 1286 employees
1/1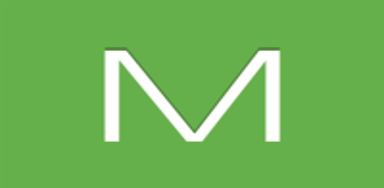 Integrates with
Hospitality Wi-Fi Solutions
Hotel Management Software
Property Management Systems
Browse integrations (3 verified)
Pros & Cons
95% recommend
Expert Q&A and Partner Recommendations
Cisco Meraki Alternatives

Hospitality Wi-Fi Solutions
Hospitality WiFi solution

Hospitality Wi-Fi Solutions
Solves the problem of congested Internet channels by evenly distributing the available speed.

Hospitality Wi-Fi Solutions
Maximiza y monetiza el conocimiento de tu huésped a través del Wi-Fi para mejorar su experiencia
View Cisco Meraki alternatives
Find the perfect fit
Want to find out if Cisco Meraki is the best fit for your hotel?
Take the Quiz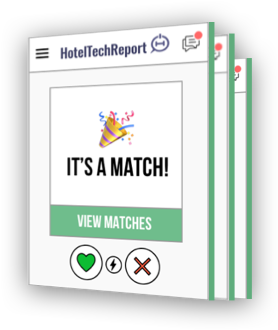 MARKETS SERVED
North America
South America
Europe
Asia Pacific
Middle East
Africa
Antarctica
Oceania
VERIFIED MARKETS
United States of America
Indonesia
Low review volume alert
This vendor is 100% below the category average..
Declining share of voice
This vendor has fewer recent reviews than average compared to other top Hospitality Wi-Fi Solutions providers. It is advised that you ask for recent references before proceeding.
Cisco (Meraki) Review:
Cloud based dashboard and reporting, excellent throughput on NGFW
Chief Information Officer from Boutiques in San Luis Obispo (United States of America)
What do you like most?
We utilize the Cisco Meraki MX, MR, MV, and SME products - that is their NGFW, WiFi Access Points, CCTV Cameras, and Systems Manager/MDM. Their MX product line is fantastic as an edge router/firewall. ...
What do you dislike or think could be improved?
Expensive. Even with negotiated pricing, you're still paying around 50-60% off MSRP. Some of the licensing on the MX series is quite a bit compared to some other vendors, but in line with other high end v...
Cisco (Meraki) Review:
Leading provider of cloud controlled networking and wi-fi
IT Manager from Vacation Rentals & Villas in (Indonesia)
What do you like most?
Meraki offers a lot of useful features and is really easy to setup and use.
What do you dislike or think could be improved?
Its really expensive
Cisco Meraki hasn't disclosed their pricing plans. It is advised that you ask for a reference to ensure competitive pricing
Resources & reports
Cisco Meraki doesn't have any free e-books or reports available
Hospitality TV
We are a technology firm that promises to increase your communication, guest experience and staff accountability for the hospitality industry.
Property Management Systems
OPERA Hospitality Property Management Suite is a leading enterprise platform for hotel operations and distribution. It offers the comprehensive, next-generation capabilities hotels need to enhance guest experiences and improve operating efficiency.
View all (3 Cisco Meraki Integrations)