HT SCORE
92 out of 100
Hotel Tech Score is a composite ranking comprising of key signals such as: user satisfaction, review quantity, review recency, and vendor submitted information to help buyers better understand their products.
Learn more
Reviews Summary
Ranked #2 out of 29 in Hospitality Wi-Fi Solutions
Verified Customer Support
eRoom Suite's customer support processes haven't yet been verified by Hotel Tech Report.
Learn more
Most popular for
Extended Stay & Serviced Apartments

1 verified reviews
eRoom Hotspot Overview
Con eRoom Hotspot podrás conocer los gustos y preferencias de tus huéspedes para optimizar las acciones de marketing y comunicación de tu hotel a través del Wi-Fi. Optimiza tus campañas de marketing con los datos obtenidos por el sistema. Incrementa la rentabilidad de tu empresa y conoce los usos y costumbres de tus clientes. Securiza la interacción de tus clientes con internet. Accede a tu ...
About eRoom Suite
Founded in 1991 | Headquarters in Spain | 8 employees
eRoom Suite es el único sistema de comunicación Omnicanal con el huésped que impulsa la hiperpersonalización de su estancia y eleva la rentabilidad del hote...
Pros & Cons
100% recommend
Expert Q&A and Partner Recommendations

Hospitality Wi-Fi Solutions
Hospitality WiFi solution

Hospitality Wi-Fi Solutions
Solves the problem of congested Internet channels by evenly distributing the available speed.

Hospitality Wi-Fi Solutions
Wi-Fi, Switching, Network Security, IT Software
View eRoom Suite alternatives
Find the perfect fit
Want to find out if eRoom Suite is the best fit for your hotel?
Take the Quiz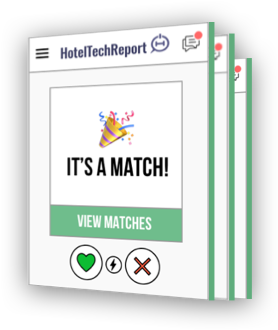 MARKETS SERVED
Antarctica
Africa
Oceania
North America
South America
Europe
Asia Pacific
Middle East
VERIFIED MARKETS
Low review volume alert
This vendor is 100% below the category average..
Declining share of voice
This vendor has fewer recent reviews than average compared to other top Hospitality Wi-Fi Solutions providers. It is advised that you ask for recent references before proceeding.
eRoom Hotspot Review:
Excellent solution for our apartments
manager from Extended Stay & Serviced Apartments in Barcelona (Spain)
What do you like most?
The convenience for the guest and the ease of using the entire application in complete safety. Advertising module that allows us to reach the client in a more personal and precise way. Ease of installatio...
What do you dislike or think could be improved?
The number of applications that support the cast system to be able to use more features that users have and enjoy the service more
Monthly subscription (/room/month)
$3/room/month - $6/room/month
Resources & reports
eRoom Suite doesn't have any free e-books or reports available