HT SCORE
100 out of 100
Hotel Tech Score is a composite ranking comprising of key signals such as: user satisfaction, review quantity, review recency, and vendor submitted information to help buyers better understand their products.
Learn more
Reviews Summary
Ranked #1 out of 29 in Hospitality Wi-Fi Solutions
Verified Customer Support
Hoteza Limited's customer support processes haven't yet been verified by Hotel Tech Report.
Learn more
Hoteza HSIA Overview
It's an innovative software solution that offers hotels the opportunity to provide a secure high-speed Internet access to their customers. As a result, your guests are happy because everything you need to do to get a quality Internet connection is simply enter your room number or your phone number. Hoteza HSIA helps reduce the cost of the hotel staff, as well as get positive feedback and allev...
About Hoteza Limited
Founded in 2013 | Headquarters in Larnaca Cyprus | 50 employees
Hoteza is an interactive, guest-facing solution for entertainment, information and communication set on various platforms controlled from one CMS. It includes I...
Pros & Cons
100% recommend
Expert Q&A and Partner Recommendations
Hoteza Limited Alternatives

Hospitality Wi-Fi Solutions
Hospitality WiFi solution

Hospitality Wi-Fi Solutions
Maximiza y monetiza el conocimiento de tu huésped a través del Wi-Fi para mejorar su experiencia

Hospitality Wi-Fi Solutions
Wi-Fi, Switching, Network Security, IT Software
View Hoteza Limited alternatives
Find the perfect fit
Want to find out if Hoteza Limited is the best fit for your hotel?
Take the Quiz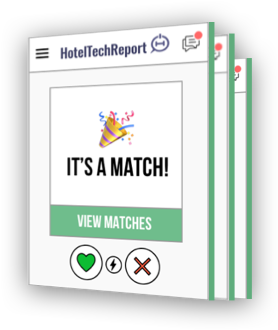 MARKETS SERVED
Antarctica
Oceania
North America
South America
Europe
Asia Pacific
Middle East
Africa
VERIFIED MARKETS
Russian Federation
Kyrgyzstan
Low review volume alert
This vendor is 95% below the category average..
Declining share of voice
This vendor has fewer recent reviews than average compared to other top Hospitality Wi-Fi Solutions providers. It is advised that you ask for recent references before proceeding.
Hoteza HSIA Review:
Orion Hotel Bishkek. 3 years of improvements with Hoteza.
IT manager from Boutiques in Bishkek (Kyrgyzstan)
What do you like most?
Our hotel has tried a lot of solutions and at the end we have chosen Hoteza TV, Hoteza HSIA, and Mobile App. All guests are happy with the Hoteza solutions. All guests are happy with the Hoteza solutions....
What do you dislike or think could be improved?
More marketing module triggers - they are amazing and can be expanded. As well we would like to have integration with booking.
Hoteza HSIA Review:
Exceed guests expectations
General Manager from Boutiques in Sankt-Peterburg (Russian Federation)
What do you like most?
We using Hoteza solutions since 2014. Hoteza Hospitality TV and WiFi authorisation meet all our expectations. It's perfectly works with PMS Oracle Suite 8 and gives personalised service. Hoteza solutions ...
What do you dislike or think could be improved?
More frequent contact with the responsiable manager who can keep updating on new solution and priducts that company work on.
Hoteza Limited hasn't disclosed their pricing plans. It is advised that you ask for a reference to ensure competitive pricing
Resources & reports
Hoteza Limited doesn't have any free e-books or reports available
Property Management Systems
An innovative hospitality management cloud that empowers the modern hotelier to improve performance, maximize revenue, and provide remarkable guest experiences.
Property Management Systems
Clock PMS+ powers all aspects of modern-day hotel operations and provides the digital hospitality that guests demand. Streamline your business' technology, digitally engage and amaze your guests with touchless services and maximise profits using Clock PMS+!
Property Management Systems
OPERA Hospitality Property Management Suite is a leading enterprise platform for hotel operations and distribution. It offers the comprehensive, next-generation capabilities hotels need to enhance guest experiences and improve operating efficiency.
View all (6 Hoteza Limited Integrations)