HT SCORE
37 out of 100
Hotel Tech Score is a composite ranking comprising of key signals such as: user satisfaction, review quantity, review recency, and vendor submitted information to help buyers better understand their products.
Learn more
Reviews Summary
Ranked #5 out of 29 in Hospitality Wi-Fi Solutions
Verified Customer Support
Single Digits's customer support processes haven't yet been verified by Hotel Tech Report.
Learn more
Most popular for
Luxury Hotels

1 verified reviews
Single Digits Overview
Single Digits is the white-label network operator for property owners. We help our clients connect consumer devices to their private networks, and position them to take advantage of evolving business models, new and emerging revenue opportunities, and reduce their IT spend. With 2000+ clients including 7 of the top 20 largest hotels, 300,000+ hotel guest rooms, and 60 Million+ authentications annu...
About Single Digits
Founded in 2003 | Headquarters in Bedford, New Hampshire | 205 employees
Pros & Cons
70% recommend
Expert Q&A and Partner Recommendations
Single Digits Alternatives

Hospitality Wi-Fi Solutions
Hospitality WiFi solution

Hospitality Wi-Fi Solutions
Solves the problem of congested Internet channels by evenly distributing the available speed.

Hospitality Wi-Fi Solutions
Maximiza y monetiza el conocimiento de tu huésped a través del Wi-Fi para mejorar su experiencia
View Single Digits alternatives
Find the perfect fit
Want to find out if Single Digits is the best fit for your hotel?
Take the Quiz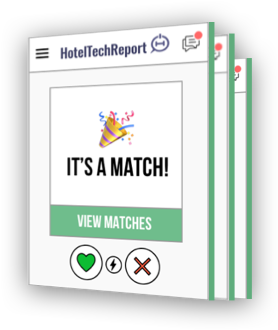 MARKETS SERVED
North America
South America
Europe
Asia Pacific
Middle East
Africa
Antarctica
Oceania
VERIFIED MARKETS
Low review volume alert
This vendor is 100% below the category average..
Declining share of voice
This vendor has fewer recent reviews than average compared to other top Hospitality Wi-Fi Solutions providers. It is advised that you ask for recent references before proceeding.
Single Digits Review:
Gets the job done.
Director of Information Technology from Luxury Hotels in Denver (United States of America)
What do you like most?
24/7 guest support. On site staff for support and meeting room sales.
What do you dislike or think could be improved?
Cost. Networks are getting more stable and easier to manage. Monthly costs seem to be inversely proportional.
Single Digits hasn't disclosed their pricing plans. It is advised that you ask for a reference to ensure competitive pricing
Resources & reports
Single Digits doesn't have any free e-books or reports available