Preparing for Demand Ramp-Up with the Right Revenue Strategy
Por Alexandra Fjällman
Última actualización Enero 26, 2022
4 min de lectura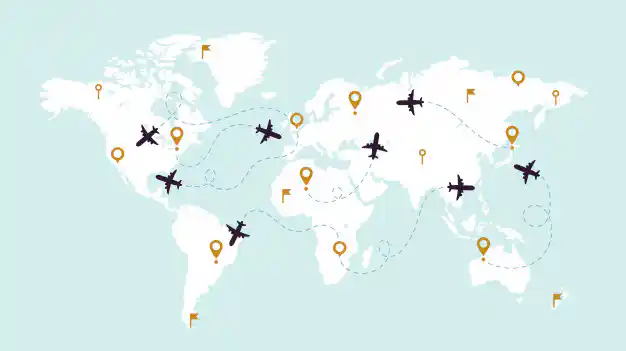 The world felt hopeful when the first COVID-19 vaccine was announced several months ago. 
Today, vaccines are being distributed worldwide. Many countries are starting to relax restrictions and re-open their borders. 
That's fantastic news for the travel and tourism industry even without a clear timeline. We still know that local and regional recovery will begin as soon as governments give the go-ahead. 
Now you need to ask yourself: is your property ready for the rebound? And if not, which tools will get you ready quickly?
COVID-19: The Effect on the Hospitality Industry Worldwide
As the Covid-19 crisis unfolded, STR regularly shared performance trends and outlooks for every corner of the world. We take a short look at how Covid-19 hit leading hospitality markets and what we can expect down the road. 
Europe
Europe's average occupancy fell to 11.4% when lockdowns began in April. For all of 2020, average occupancy reached 33.1% thanks to a relatively strong summer season. Slow vaccination programs and a lasting second lockdown in most European countries leave us with a bleak outlook for the coming 90 days. 
Asia
After arrivals plummeted in February and March, average occupancy across Asia fell by 30%. However, since many countries in the region managed the pandemic well, several of them have already seen a rebound in domestic travel. In China, for example, the outlook is positive. There, the average occupancy rate is only 10% below that of 2019 among open hotels. Destinations that focus primarily on international guests, like Vietnam and Thailand, are still struggling more. But hopes are high that reopened borders will bring quick recovery. 
Middle East
Overall, the Middle East boasted a relatively strong performance in the past twelve months. Right now, its average occupancy even outranks China and the US. This is partly because destinations like Dubai never closed their borders. Still, current OTB business is rather low, especially given that the postponed EXPO 2020 is coming up. 
Vaccination Campaigns Are Gaining Momentum
World in Data and the Bloomberg vaccine tracker show the latest progress of global vaccination programs. Israel leads the list with 50% of people being fully vaccinated. The US and Chile have both passed the 11% mark. The UAE and Bahrain are getting ahead well, too. The faster this progress spreads around the world, the sooner pent-up travel demand will hit the market. 
Given Europe's strong summer season and China's overall strong performance, the outlook is positive. But, of course, there is no set timeframe to work with. That's why now is the best time for hoteliers to set up the tools they need for guidance in this incalculable time.
Winning During the Recovery Phase with a Powerful RMS
Every region's recovery phase will look different, so generalized predictions are pointless. Patterns from previous crisis bounce-backs or other historical data won't help either since Covid-19 was so different from everything else. Despite all that, you must get ready for the ramp-up phase. Only then you'll be able to seize every opportunity it offers you and get your business going again. 
Collecting your data manually - an inadequate method
Gathering data manually to inform your rate changes is still possible, but it should be a thing of the past. Staying on top of dynamic markets and detecting trends early on simply isn't possible with this approach. Especially in the volatile recovery period, this could cost you many opportunities to drive revenue. Using an RMS (revenue management system) solves that issue by helping you set optimized rates every time demand shifts.
But which capabilities should an RMS have? Read on to learn which ones are crucial for ramp-up, recovery phase, and beyond.
Forward-looking demand data
If you want to make accurate revenue forecasts and create successful promotions, you need forward-looking data. This covers everything from overall search volume for your location and flight searches to length of stay queries. For the best insights, use an RMS like Atomize which breaks this data down by source market. Collecting this information manually would cost you hours and it would likely become outdated before you had a chance to evaluate it.
Let your RMS gather this data to reveal emerging trends and high-demand dates in the future. Seeing this develop in real-time lets you optimize your revenue strategy ahead of your competition. That way you'll be ready for every demand shift and have the chance to target high-potential source markets with tailored offers. 
Automated, real-time pricing
If you update your prices manually, you'll always play catch-up with the market and will miss revenue-generating opportunities. A modern RMS with automated real-time pricing solves this problem in two steps. First, it continuously monitors your market for the slightest changes in demand. Whenever it's necessary, the RMS will send you a new rate suggestion. You can approve or reject it manually. While this option gives you more control, the time it takes you to approve the suggestion creates a lag, and opportunities may be lost.
Avoid this by going for fully automated rate updates. In that case, your RMS changes all prices automatically and they'll always be in line with the most recent market developments. This option saves you hours of precious time and ensures you're making the most of every opportunity.
A faster way to do group displacement analysis
When event planners can start organizing in-person events again, you'll get a lot of inquiries all at once. Analyze your options carefully. Does your future-facing data predict high transient demand for the date in question? If so, will it come via your website or high-commission OTAs? Evaluating these and other aspects will cost your team time and energy. Use an RMS to make faster, data-based decisions and get the most profitable contracts for your property. 
Multi-property capability for property clusters
If you're in charge of several hotels, use an RMS with a multi-hotel set-up to save time. Instead of having different log-ins and windows for every property, you can see all your hotels' data on a single dashboard. You'll see immediately where to focus your attention, make changes and support your on-site team. 
You've made it through this tough past year. You know that recovery is around the corner, so don't let it sneak up on you. Get your hotel ready for returning demand and leverage a cutting-edge RMS to get a step ahead of your compset. 
Yes, investing in new tech can feel like a financial burden these days. That's why Atomize is offering a risk-free option that lets you benefit from their time-saving automation and forward-looking data when you need it most - during the recovery phase.