HT SCORE
100 out of 100
Hotel Tech Score is a composite ranking comprising of key signals such as: user satisfaction, review quantity, review recency, and vendor submitted information to help buyers better understand their products.
Learn more
Reviews Summary
Ranked #1 out of 16 in Analytics & Inventory
Verified Customer Support
apicbase's customer support processes haven't yet been verified by Hotel Tech Report.
Learn more
Most popular for
Airport/Conference Hotels

Leader: apicbase
apicbase Overview
At Apicbase, we build a cloud based food management platform which helps hotels like yours to manage their F&B operations more efficiently. Our modular platform enables you to keep food cost low, thanks to automated inventory, smart procurement and detailed sales analytics. For large scale food operations we offer the ability to create production plans. Today, we are already helping hotels like...
About apicbase
Founded in 2013 | Headquarters in Antwerpen Belgium | 38 employees
At Apicbase, we build a cloud based food management platform which helps food companies like yours to manage their kitchen backend more efficiently, going from ...
Pros & Cons
100% recommend
Expert Q&A and Partner Recommendations

Analytics & Inventory
A full featured back-office inventory system for Retail and F&B.

Analytics & Inventory
Digital quality management for food related companies.

Analytics & Inventory
Streamline your purchasing, accounts payable, inventory and recipe and engineering
View apicbase alternatives
Find the perfect fit
Want to find out if apicbase is the best fit for your hotel?
Take the Quiz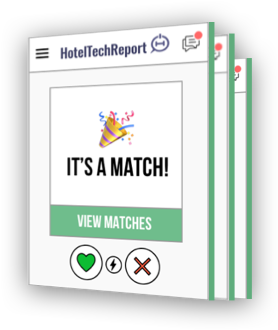 MARKETS SERVED
Africa
Central America
Antarctica
Oceania
North America
South America
Europe
Asia Pacific
Middle East
VERIFIED MARKETS
Low review volume alert
This vendor is 100% below the category average..
Declining share of voice
This vendor has fewer recent reviews than average compared to other top Analytics & Inventory providers. It is advised that you ask for recent references before proceeding.
apicbase Review:
Can't run our business correctly without it
CEO from Airport/Conference Hotels in Gent (Belgium)
What do you like most?
Adequate inventory , Adequate purchasing Standardised recipes Keep an eye on prices Menu engineering Increase profitability Mutliple outlets in different locations
What do you dislike or think could be improved?
The first phase of implementation requires time, to pull out recipes , record the suppliers makes sure that the supplier has the right list of product but honestly I don't think there is any other way t...
Implementation fee
$1000-$2500
Monthly subscription (Flat)
$500/month-$1500/month
Resources & reports
apicbase doesn't have any free e-books or reports available