HT SCORE
8 out of 100
Hotel Tech Score is a composite ranking comprising of key signals such as: user satisfaction, review quantity, review recency, and vendor submitted information to help buyers better understand their products.
Learn more
Reviews Summary
Ranked #3 out of 12 in Destination Content/Trip Planning
Verified Customer Support
OnceThere's customer support processes haven't yet been verified by Hotel Tech Report.
Learn more
OnceThere Overview
Founded in 2015 and based in Austin, Texas, OnceThere is a platform that makes it easy for suppliers of tours & activities to distribute their services to everyone online or on a mobile phone through a single connection. For travel websites, hotels, resorts, and convention & visitor's bureaus, OnceThere connects their customers to extraordinary experiences nearby. OnceThere has real-time availab...
About OnceThere
Founded in 2015 | Headquarters in Austin, TX | 11 employees
Pros & Cons
90% recommend
Expert Q&A and Partner Recommendations
Destination Content/Trip Planning
FareHarbor fuels the experiences of the travel industry by providing tour operators with simple online booking solutions
Destination Content/Trip Planning
places, geolocation, travel, hospitality, user generated content, hotels, traveller context, APIs, content feeds, destinations, managed content, and social data
View OnceThere alternatives
FIND THE PERFECT FIT
Want to find out if OnceThere is the best fit for your hotel?
Take the quiz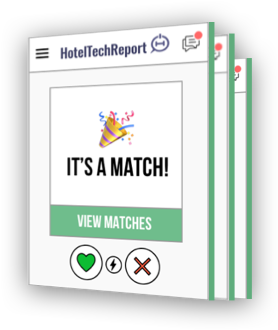 Destination Content & City guides
Content Rights Management
User Generated Content (guest contributed)
Customizable Recommendations
Trip Planning & Itinerary Functionality
Content Analytics
MARKETS SERVED
South America
Europe
Asia Pacific
Middle East
Africa
North America
VERIFIED MARKETS
Low review volume alert
This vendor is 80% below the category average.
Declining share of voice
This vendor has fewer recent reviews than average compared to other top Destination Content/Trip Planning providers. It is advised that you ask for recent references before proceeding.
OnceThere Review: Saves time, makes booking local activities easy!
Recreation Director from Resort in Mountain View (United States)
What do you like most?
We are able to easily connect to off-premise operators in our area who provide services that our guests are interested in. The Once There platform has streamlined our concierge service and ability to see ...
What do you dislike or think could be improved?
Because the platform does not directly tie into our Property Management System the ability to charge items to a guest room is bit cumbersome, and you have to be careful with reconciling, returns, and part...
OnceThere Review: Our destination marketing organization has been working with OnceThere for one and a half years and they've he...
Visitor Center Assistant Director from Other in (Brazil)
What do you like most?
Let us grow and expand the tour offerings and attractions at our business, we are glad to have them as one of our partners!
What do you dislike or think could be improved?
They do not take cash, and we are not able to check people in on our end, so we have to go to the specific websites to do so. We'd like the ability to take cash and check customers in by the manifest. It ...
OnceThere hasn't disclosed their pricing plans. It is advised that you ask for a reference to ensure competitive pricing
Resources & reports
OnceThere doesn't have any free e-books or reports available