10 Best Digital Amenities
Hide add-on products
Add-on products are ones that must be purchased with another product and aren't available on their own.
Load More
Recent Digital Amenities News & Community Updates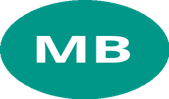 3 months ago
Crave Interactive today announced an integration partnership with ALICE hospitality platform. The integration between ALICE and Crave Interactive is the perfect union of two complementary hospitality technology innovators empowering staff and enhancing the guest experience like never before. Crave Interactive solutions enhance the guest experience by providing an easy-to-use, paperless, digital guest information and service request platform. The contactless platform includes room service ordering, hotel information, guest directory, local information, and much more. Today this is either delivered with AppLess™, on the guests' own mobile phone accessed with a QR code, or on the award-winning Crave in-room tablets. Today, more than ever, Hoteliers are looking for ways to use technology to work smarter, particularly when information is continually changing. Focused on operational excellence and guest satisfaction, ALICE connects all hotel departments on a single platform for centralized staff communications and task management. ALICE breaks down the barriers between departments and connects fragmented systems by equipping hotel staff with modern tools to work together as a unified team to exceed the expectations of today's guests. "Crave's mission is to provide the best guest experience in an easy to use and efficient way for our hotel clients," said Tim Butterworth, Crave Chief Commercial Officer. "and partnering with ALICE was an obvious choice to offer a seamless complete guest experience to our clients who are looking to unify both technologies" "We're thrilled to partner with Crave to provide a seamless experience for hoteliers," said Wendy Zapach, Senior Vice President of Sales at ALICE. "This collaboration is an opportunity to further delight guests with a touch-free, end-to-end experience." ABOUT ALICE: ALICE is the leading all-in-one hospitality operations platform that enables hotel staff to do their most impactful work without all the guesswork. Task management, real-time communication, and operational analytics reduce the complexity and chaos of hotel operations providing the transparency and flexibility needed to run efficiently. Founded in 2013, ALICE works with more than 2,500 hotels and tens of thousands of hotel staff across many of the world's leading brands, including Marriott International, Hilton Hotels & Resorts, Graduate Hotels, and Grupo Posadas. ALICE is a Top 10 Best Places to Work in Hotel Tech by Hotel Tech Report in 2021, winner of Best Concierge Software, a Top 10 People's Choice Software and Finalist for its Preventative Maintenance Software, Housekeeping, and Staff Collaboration Tools, at the 2021 HotelTechAwards.

1 year ago
"Service with a smile" has always been a common hospitality practice in the United States. Welcoming some international guests with this non-verbal cue, however, can be problematic. In Japan, a smile often conveys anger, sadness, or embarrassment rather than joy or friendliness. In Russia, smiling at a stranger is considered insincere and impolite. In the U.S., people nod their heads in agreement or acknowledgement; in Greece, Turkey, and other nearby nations, a single nod of the head upward actually means "no." And forget offering international visitors a thumbs up. For many cultures, this gesture is vulgar and rude rather than a sign of agreement or confirming that all is well. Because hoteliers don't want their front desk and Concierge staff to remain stern-faced with their hands at their sides when greeting international guests, and they can't expect workers to learn how to say "hello" in all languages, hotel operators are leveraging voice technologies to help them be more welcoming and hospitable. Considering that in 2018, 39.9 million of the 79.6 million U.S. arrivals came from countries other than Canada (21.2 million) and Mexico (18.5 million), according to the U.S. Travel Assn., investing in voice translation technologies should be top of mind. With Gartner predicting that by 2020, 85% of relationships with businesses will not require human interaction, it's clear that hoteliers need to embrace artificial intelligence (AI) today if they are going to effectively engage with their global customers in the future. Consider this: ● According to Google, 20% of all searches today are conducted with voice. Google's voice assistant is now available on more than 1 billion devices. ● 31% of smartphone users worldwide use voice tech at least once a week (Source: Statista, Location World). ● 52% of smartphone owners in the U.S. report using voice assistants on their mobile devices. This is equivalent to 41.4% of the total U.S. population. (Source: Voicebot) ● 50% of all online searches will be voice-based by 2020. (Source: Fast Company) ● 55% of households are expected to own smart speaker devices by 2022. (Source: OC&C Strategy Consultants) ● 65% of consumers in the 25-49 age group speak to their voice-enabled devices at least once every day, and 61% of 25 to 64-year-olds say they will use their voice devices more in the future. (Source: PwC) ● Almost 20% of all voice search queries are triggered by just 25 keywords. (Source: seoClarity) ● 53% of smart speaker owners say it feels natural talking to these devices. (Source: Google) ● Global voice commerce is expected to be worth $40B by 2022. (Source: OC&C Strategy Consultants) The Google Assistant's interpreter mode + Volara is Speaking Your Guests' Language Equipping hotels with voice assistant technologies is just the first step. Google has recently launched a hospitality-grade voice translation technology spanning 29 languages that is now being made available to hotels worldwide through a distribution and implementation partnership with Volara. The Google Assistant's interpreter mode is designed to improve the quality of interactions between hotel staff and guests from diverse language backgrounds, resulting in better communications and higher-value service. Here's how it works. Hotels place Google Nest Hub devices – provisioned by Volara with enterprise grade management tools and custom branded hotel content – at their front desks or Concierge stations. Then, when foreign-speaking travelers arrive, the staff member simply says, "Hey Google, help me speak English/Japanese/Chinese," or "Hey\ Google, be my English/Japanese/Chinese interpreter." Then, the Google Assistant's interpreter mode will – in real time – translate the conversation both verbally and visually, removing the language barrier between the guest and the hotel staff. For a small annual fee per location, hotels will receive a hassle free powerful multilingual solution: ● The Google Assistant's interpreter mode, inclusive of privacy protection technologies ● Google Nest Hub Device ● Google Nest Hub Provisioning, including adding custom hotel branded content ● Google Nest Hub Installation ● Spare Device Provisioning ● Staff Training, including educational leave behinds ● Email and phone-based support ● Device monitoring ● Device and Software Upgrades ● Device Loss Mitigation and Replacement Rather than losing revenue to poor communications, technologies such as the Google Assistant's interpreter mode + Volara will help U.S. hotels attract, and build loyalty with, at least 80% of today's travelers – i.e., those that don't speak English. This not only makes foreign guests feel more welcome, but it will improve operations, personalize services, drive revenues, and meet the individual needs of all guests.

1 year ago
More than 170,000 people descended on Las Vegas last week to see the most transformative technology products on the planet during the 2020 Consumer Electronics Show. New this year was a "Travel & Tourism" educational track that highlighted how smarter and safer technologies are transforming the travel and tourism industries. A technology that remained in the spotlight during the three-session program was voice – such as the in-room solution atop Amazon Alexa powered by Volara that enables hotel guests to request services on voice command in the privacy of their rooms or the newly launched 29 language translation tool for hotel front and concierge desks known as the Google Assistant's interpreter mode. Both solutions improve guest engagement and mitigate the challenges many travelers face when at a hotel. Removing friction from the hotel guest experience with voice technology has the potential to redefine hospitality. "Today's travelers expect and demand the same mobility and connectivity they enjoy every day along every step of a journey," said Dorothy Creamer, CES Travel & Tourism Session Moderator and Editor of Hospitality Technology. "As voice becomes the preferred method for guests to request service and information in their daily lives, travel providers will need to follow suit and use voice as a primary platform to remove friction from experiences. Empowering staff with voice-enabled devices will also increase efficiency resulting in happier guests and staff." As Creamer noted, voice technology solves a problem that has taunted the travel industry for years: Friction. The three sessions of the Travel and Tourism educational track highlighted the following: "AI and VR in Travel" discussed how travel companies are using voice assistants to answer travelers' questions and stay competitive. The announcement that Viceroy Hotel Group – after three full hotel deployments – is going 'all in' preceded CES and brought this to life. "The Travel Experience of the Future" looked at how technology – including voice assistants – are leading advancements and disruption in the travel industry. The session explored how hotels, airports and cruise lines are leveraging this technology to enhance the guest experience. The simultaneous announcement from American Airlines that they've adopted the Google Assistant's interpreter mode re-emphasized the points made in this session "Smart Tourism" focused on how technologies – including automated voice – are assisting decision-makers in enhancing efficiency, sustainability and the user experience. The improved understanding of traveler's needs – resulting from increased communication with them and a data-driven understanding of those communications when voice assistants serve as an intermediary – crystallized this session. "Named the 'Best Voice Activated Tech Product of 2020' by HotelTechReport last week, we were especially thrilled to see voice technologies taking center stage at CES 2020," said David Berger, Volara CEO. "By adding Volara-powered voice assistants in hotel rooms, as well as now at front desks and concierge stands, we are enabling operators to reduce friction in guest service – extending a familiar on command home experience to the hotel environment. We've spent the past four years developing conversation-management software that improves the accuracy of interactions while ensuring hotel guest privacy so travelers can have immersive, interactive and memorable experiences without friction. Central to this strategy has been collaborations with the leading natural language processing platforms that guests know and love from their homes, cars, and phones to thrive in these unique commercial environments. We believe on command is the new on demand in hospitality, and we are eager to see what the future holds for this application." CES® 2020 is the world's largest and most influential tech event, where the entire technology ecosystem gathers to conduct business, launch products, build brands and partner to solve some of the world's most challenging issues. More than 4,500 exhibitors launched nearly 20,000 new transformative tech products to more than 170,000 attendees January 7 to 10, encompassing 5G connectivity, artificial intelligence, augmented and virtual reality, smart cities and resilience, sports, robotics and more. CES 2020 featured new and expanded exhibit areas, 300 conference sessions with 1,100 speakers, and more than 1,200 startups from 45+ countries.
DIGITAL AMENITIES Category Overview
How are voice activated technologies like Amazon Alexa for hotels being leveraged in hospitality?
The promise of frictionless interaction with hotel technologies - both from staff and guests - is here now. Voice based technologies are today increasing guest engagement and enabling staff to more efficiently serve their guests.
How can voice activated technology improve profitability and efficiency?
Increased occupancy: Guests are seeking a differentiated guest experience and are proving loyal to voice-enabled properties.
More efficient guest service: 30 percent of all guest requests are routed directly from the guests' voice to the hotel's work order management system Improved
TRevPAR: Thousands of additional opportunities to communicate with, and influence, your guests.
What are the most important features of voice activated technology?
Guest Privacy Protections: Ensure compliant management of recordings vis a vis guest PII.
Real time control: Conversations with hotel guests should be updatable in real time.
Robust voice interfaces: The magic of voice happens on the back end when the request of the guest is seamlessly executed.
Accuracy: The commercial stakes are too high to rely solely on a consumer NLP to manage the relationship with your guests. Find an NLP augmented solution.
Flexibility: Be sure you can manage multiple NLP and can switch with relative ease. It's early in the development of this new technology and hotels should maintain flexibility.
What makes great voice activated technology?
Integrations with key systems help maximize the capabilities of voice activated technology for hotels.