HT SCORE
31 out of 100
Hotel Tech Score is a composite ranking comprising of key signals such as: user satisfaction, review quantity, review recency, and vendor submitted information to help buyers better understand their products.
Learn more
Reviews Summary
Ranked #3 out of 24 in Digital Amenities
Verified Customer Support
Bartech's customer support processes haven't yet been verified by Hotel Tech Report.
Learn more
Most popular for
Luxury Hotels

1 verified reviews
Bartech Overview
BARTECH has been providing automatic mini-bars to the hospitality industry for over 20 years offering fully automatic mini-bars installed in more than 60 countries. BARTECH's minibar management system provides automatic invoicing of hotel guests charges and fully computerised management of the mini-bar service. Our system enables any hotel to reduce its staffing levels (payroll), shrinkage or lo...
About Bartech
Founded in 1988 | Headquarters in Las Vegas, Nevada | 44 employees
Pros & Cons
65% recommend
Expert Q&A and Partner Recommendations

Digital Amenities
Enable a contactless hospitality experience with a complete solution that elevates the guest experience and streamlines operations.

Digital Amenities
Marketplace for Luxury Hotel Experiences & Gift Vouchers

Digital Amenities
Der digitale Lesezirkel von sharemagazines als innovatives Gästeentertainment
View Bartech alternatives
Find the perfect fit
Want to find out if Bartech is the best fit for your hotel?
Take the Quiz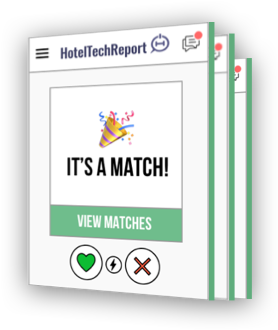 MARKETS SERVED
Africa
Central America
Antarctica
Oceania
North America
South America
Europe
Asia Pacific
Middle East
VERIFIED MARKETS
Low review volume alert
This vendor is 100% below the category average..
Declining share of voice
This vendor has fewer recent reviews than average compared to other top Digital Amenities providers. It is advised that you ask for recent references before proceeding.
Bartech Review:
Bar Tech at our Prtoperty
Director of Engineering in New York (United States of America)
What do you like most?
System works very well with very few issues after install. Support very fast without any issues. We are going on 3 years with system and very satisfied.
What do you dislike or think could be improved?
As in everything else we are always looking for things to be faster and easier to do. Still we have very little problems so not much to complain about.
Bartech Review:
Great supplier. I have had a very positive experience with Bartech and very much enjoy working with them for o...
President & CEO from Luxury Hotels in Petaluma (United States of America)
What do you like most?
Bartech has great products and great service. They are easy to work with, and a really wonderful company.
What do you dislike or think could be improved?
Nothing in particular I can think of. I would really recommend them for anyone looking for a minibar solution.
Bartech Review:
Average app for minibars
What do you like most?
an easy way to charge. efficient to see the sales mix see which product sales more easy to add a new product
What do you dislike or think could be improved?
gets disconnected very often during service. for previous stays, you can only see 3-4 guests the fee for the license is very expensive
Bartech hasn't disclosed their pricing plans. It is advised that you ask for a reference to ensure competitive pricing
Property Management Systems
OPERA Hospitality Property Management Suite is a leading enterprise platform for hotel operations and distribution. It offers the comprehensive, next-generation capabilities hotels need to enhance guest experiences and improve operating efficiency.
Contactless Check-in
Deliver a safe and personalized guest experience with EasyWay's customizable check-in and -out with secure payment via all major messaging apps
View all (4 Bartech Integrations)