0
HT Score

Hotel Tech Score is a composite ranking comprising of key signals such as: user satisfaction, review quantity, review recency, and vendor submitted information to help buyers better understand their products.
Learn More
Certificate of Excellence
Ratings Summary
N/A
0 reviews
0
HT Score

Hotel Tech Score is a composite ranking comprising of key signals such as: user satisfaction, review quantity, review recency, and vendor submitted information to help buyers better understand their products.
Learn More
Ranked #28 out of 30 in Guest Room Entertainment
Verified Customer Support
Evolve by DISH's customer support processes haven't yet been verified by Hotel Tech Report.
Learn more
Work For Evolve by DISH? Claim Profile
Guests are now seeking more personalized entertainment experiences – they're carrying multiple devices and bringing their own content. As a result, a TV solution that simply mimics a residential system is no longer sufficient.
About Evolve by DISH
Founded in 1980 | Headquarters in Englewood, Colorado | 11237 employees
Integrates with
Evolve by DISH doesn't have any verified integrations. Check back later for new Evolve by DISH integrations.
Top Evolve by DISH Alternatives
Guest Room Entertainment
Technology, Over-the-Top, Hospitality Services, Internet, Interactive Television, and Professional Solutions
Guest Room Entertainment
ENSEO ENABLES HOTELS TO ENGAGE MORE DEEPLY WITH THEIR GUESTS BY PROVIDING THEM WITH MORE UNIQUE CONTENT CHOICES
Guest Room Entertainment
Guest Facing Tech,Guest Room Entertainment
FIND THE PERFECT FIT
Want to find out if Evolve by DISH is the best fit for your hotel?
Take the quiz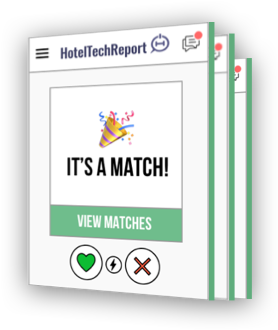 Welcome page
Interactive program guide
Mini-guide channel banner
On-screen hotel services
Netflix
Hulu
YouTube
Pandora
filter 0 verified Evolve by DISH reviews
There are not enough reviews of Evolve by DISH for Hotel Tech Report to provide buying insight. Below are some alternatives with more reviews:
60

58

56

Can't find the answer to your question about Evolve by DISH?
Submit your question to get help with a specific inquiry about your interest in Evolve by DISH.
This vendor has not disclosed their pricing models. We advise that you check with references to ensure competitive pricing.Click here to find a reference
Free Guest Room Entertainment Reports
View all
Recent Guest Room Entertainment articles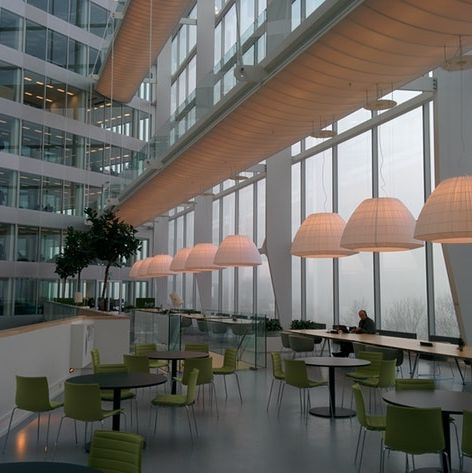 The hotel industry is in perpetual rise around the world, but it is also one most energy-demanding sectors of the hospitality and tourism industries. Approximately 50% of energy consumption in hotels is accredited to space heating or cooling, making the problem twofold. On the one hand, you have the problem of excess energy and thus financial expenditure, and on the other, there is the problem of climate change and your hotel's environmental impact. The two problems occur simultaneously when you try to provide adequate thermal regulation to every room in the hotel using traditional heating and cooling methods such HVAC and electrical fans, which is why there is a need to revise and adapt thermal solutions to cut energy consumption, safe money, and optimise thermal comfort for the new age. Here is how you can achieve this efficiently and effectively. Thermal comfort standards based on room type Before we delve into the possible solutions and adaptations, we must first note the standard temperature levels based on room type. Based on CIBSE recommendations, guest rooms should be heated to 24°C in winter and cooled down to 20-22°C in the summer. The hotel restaurant, as a high-traffic area should enjoy between 21 and 22°C both in winter and summertime, while the corridors and stairs should be maintained between 20 and 23°C in these seasons. Other common or high-traffic areas, such as the lobby or the foyer should be heated up to 20°C in the winter and kept at 23°C in the summer. Kitchen temperature, on the other hand, should sit between 15 and 18°C during winter, and at 23°C in the summer. With these basic values, you can move forward to introducing new, and adapting old space conditioning solutions. Going the traditional route HVAC systems have become an inextricable part of life in the modern world, and you can't expect to completely eliminate your traditional space conditioning methods with more eco-friendly solutions, but you can optimise these systems for maximum energy conservation while retaining guest satisfaction. The first step in achieving this is to stay within the pre-defined parameters and maintain optimal temperature across the board. The second solution is to invest in programmable thermostats as well as modern, eco-friendly systems that have an Energy Star rating. These will help with resource conservation, appliance longevity, and guest comfort. Introducing climate-based solutions Some of the more efficient and effective solutions have to do with proper wall and window insulation, and these should be introduced according to the climate conditions in the region. For example, hotter regions in Australia require enhanced window insulation, and these Melbourne-based experts for double glazing install window retrofits in both commercial and residential buildings in order to drastically improve thermal performance. Preserving the environment with green thermal features Traditional conditioning methods can hardly be classified as eco-friendly even if they were built to support the eco-system, which is why you need to consider the introduction of green, long-term sustainable features that passively maintain thermal comfort at no expense to the environment. Along with wall and window insulation, it's important to consider green walls, green roofs, and natural wind barriers as some of the more energy-efficient passive solutions that require minimal upkeep and produce a positive ROI. Maintenance of space conditioning systems Lastly, by simply adhering to the regular maintenance of the space conditioning systems around the hotel, you can effectively improve their performance, thus considerably decreasing costly compensation should an appliance malfunction or start operating sub-optimally. In turn, proper HVAC maintenance will result in a lowered carbon footprint across the board, allow for substantial financial savings to occur, and maintain optimal guest comfort. On the other hand, while passive features such as double-glazed windows or wall insulation are long-term solutions that require little maintenance, you should also adhere to their regular maintenance per the manufacturer's instructions. This will ensure optimal thermal comfort and significantly decrease the need to use traditional space conditioning methods. Adequate thermal comfort is one of the most important elements of a successful hotel in the modern world, no matter the size or type of establishment; however, maintaining guest comfort while minimising energy consumption can be a difficult task. Luckily, innovative solutions can help in the preservation of the environment and optimise thermal comfort with ease.