HT SCORE
78 out of 100
Hotel Tech Score is a composite ranking comprising of key signals such as: user satisfaction, review quantity, review recency, and vendor submitted information to help buyers better understand their products.
Learn more
Reviews Summary
Ranked #5 out of 32 in Mobile Key & Keyless Entry
Verified Customer Support
4Suites's customer support processes haven't yet been verified by Hotel Tech Report.
Learn more
4Suites Overview
4SUITES is a cloud-based system of connected hardware and software, powered by the Internet of Things. The company empowers hotels to streamline operations and optimise the guest experience through intelligent access technology. We offer the only 100% cloud based solution, including: - Cloud based mobile keys (no app install needed) - Cloud connected locks, lock upgrades and readers - Cloud ba...
About 4Suites
Founded in 2016 | Headquarters in Netherlands | 18 employees
All digital guest journeys at hotels break down at the last piece of the puzzle. 4SUITES is here to solve this. Today more than ever hotels understand that tech...
Pros & Cons
100% recommend
Expert Q&A and Partner Recommendations
Question:
What does this product or service do well?
Answer:
Mobile keys at their best. 4 Suites offer the best-in-class possibility to allow your guests to open their room with their mobile device. Designed as mobile-key-first solution 4 Suite stands out in terms of ease of use.
by Krasimir Trapchev (Clock Software) on December 12, 2019
See more answers (1)
Question:
What differentiates this product or service from the competition?
Answer:
No other solution is that easy to convert among your guests. While most of the other mobile key solutions require a download of an app (very unlikely, especially if you are running a smaller group or an individual property) , 4 Suite is good to go with a web link. This way the next generation soluti...
by Krasimir Trapchev (Clock Software) on December 12, 2019
See more answers (1)
Question:
Based on your experience with this product or service, if you could give one piece of advice to a hotelier considering this product or service, what would it be?
Answer:
You just need to make sure that your door-locks will be able to work with 4 Suites. 4 Suites natively integrates with Hotek, but supports other makes and models as far as I am familiar. Use it with a solution that can maximise the adoption among your guests - a system that will allow them to get in...
by Krasimir Trapchev (Clock Software) on December 12, 2019
See more answers (1)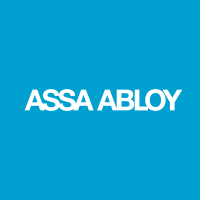 Mobile Key & Keyless Entry
Mobile Access offers guests a whole new hotel experience. Convenient and secure, there's no need for physical keys or keycards.

Mobile Key & Keyless Entry
Streamline the check-in process for both guests and staff with mobile apps and mobile key.

Mobile Key & Keyless Entry
OpenKey is the leading provider of Digital Key solutions that allow your guests to unlock rooms with their mobile devices, saving them time — and saving you money.
View 4Suites alternatives
Find the perfect fit
Want to find out if 4Suites is the best fit for your hotel?
Take the Quiz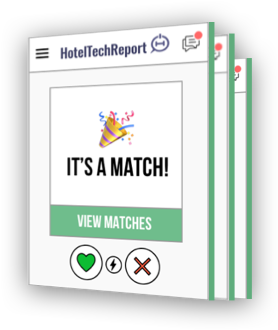 GETTING STARTED
Download the 2021 Mobile Key & Keyless Entry buyer's guide
Free download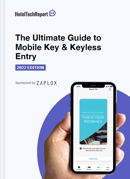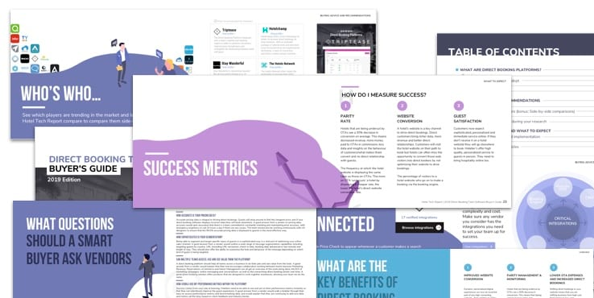 Guest Management Dashboard
Whitelabel Capability
Notifications
Multi-Property Management
Keyless Entry
Remote Checkin
Mobile App
Access Management Solution (Server Based)
Access Management (Cloud Based)
Door Hardware and Locks
MARKETS SERVED
North America
South America
Europe
Asia Pacific
Middle East
Africa
VERIFIED MARKETS
Low review volume alert
This vendor is 100% below the category average..
Declining share of voice
This vendor has fewer recent reviews than average compared to other top Mobile Key & Keyless Entry providers. It is advised that you ask for recent references before proceeding.
4Suites Review:
Best in class!
IT Business Architect from Serviced Apartment in Bern (Switzerland)
What do you like most?
- Cloud low energy technology is the leading technology for full digital guest journeys. - excellent support - Open API with loads of functionality
What do you dislike or think could be improved?
I do not actually have points that could be inproved at the momen, which makes it a it difficult to reach 20 words.
4Suites Review:
Great solution that integrates seamlessly with our existing locks
IT Manager from Branded in Amsterdam (Netherlands)
What do you like most?
4Suites is a great additional service and solution for our guests. - It integrates seamlessly into our existing locks. No visual additions or ugly add-ons - With a full Integration in our PMS, 4Suites is...
What do you dislike or think could be improved?
- Guests need to download an app - It's not yet possible to extend a stay or book extra's via the 4Suites app.
One time upfront purchase (per room)
Less than $500/room
Implementation fee
Less than $1000
Monthly subscription (/room/month)
$3/room/month - $6/room/month
Monthly service fee
Less than $1000/month
Resources & reports
4Suites doesn't have any free e-books or reports available