81
HT Score

Hotel Tech Score is a composite ranking comprising of key signals such as: user satisfaction, review quantity, review recency, and vendor submitted information to help buyers better understand their products.
Learn More
Certificate of Excellence
Ratings Summary
4.8
11 reviews
81
HT Score

Hotel Tech Score is a composite ranking comprising of key signals such as: user satisfaction, review quantity, review recency, and vendor submitted information to help buyers better understand their products.
Learn More
Ranked #1 out of 12 in Mobile Key & Keyless Entry
Verified Customer Support
ASSA ABLOY Hospitality's customer support processes haven't yet been verified by Hotel Tech Report.
Learn more
Work For ASSA ABLOY Hospitality? Claim Profile
Mobile Access by ASSA ABLOY Global Solutions Overview
The global leader in hotel security technology for nearly 40 years, ASSA ABLOY Hospitality is a part of the ASSA ABLOY Group, a publicly listed company with 47,000 employees. With products installed in properties all over the world, securing millions of guestrooms globally, the company's comprehensive range of security and technology solutions is comprised of VingCard electronic locks, Elsafe in-room safes, integrated software platforms and advanced mobile access solutions.  Its latest innovation, ASSA ABLOY Hospitality Mobile Access provides advanced security for hotels and augments the stay experience for today's tech-savvy guests. Operating with secure Seos technology, Mobile Access allocates guestrooms and generates encrypted digital keys over a secure channel. This allows users to bypass the front desk and access their assigned guestrooms via their personal smart phones and watches. In order to provide best-in-class customer service, ASSA ABLOY Hospitality offers support in more than 166 countries worldwide. For more information, please visit www.assaabloyhospitality.com.
Read more
Less
About ASSA ABLOY Hospitality
Founded in 1979 | Headquarters in Sweden | 4259 employees
Integrates with
Mobile Key & Keyless Entry
Property Management Systems
Mobile Apps/Developers
Guest Room Tablets
Service Delivery & Optimization
Browse integrations (9 verified)
Pros & Cons
91% recommend
Top ASSA ABLOY Hospitality Alternatives
Mobile Key & Keyless Entry
Streamline the check-in process and reduce the amount of time guests spend at the front desk via mobile key.
Mobile Key & Keyless Entry
Wireless access control, RFID and NFC technology, data-on-card access control, wire-free escutcheons, Electronic locks, IP access control, Readers, Hotel locks, Access management Software, Electronic cylinders, Electronic Locker Locks, Access Control, and Control Units
Mobile Key & Keyless Entry
4SUITES - Cloud Access Technology for Hospitality
FIND THE PERFECT FIT
Want to find out if ASSA ABLOY Hospitality is the best fit for your hotel?
Take the quiz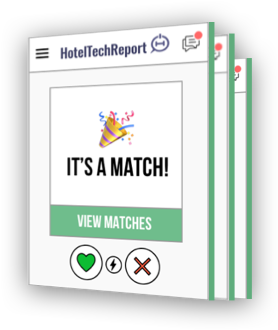 GETTING STARTED
Download the 2019 Mobile Key & Keyless Entry buyer's guide
Free download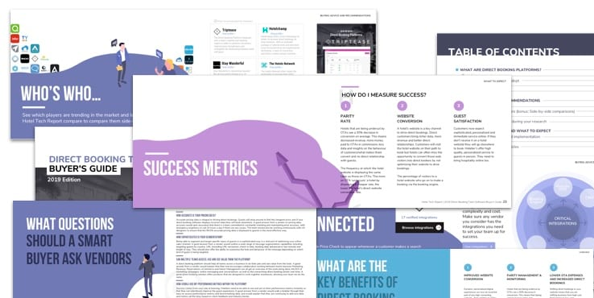 Guest Management Dashboard
Whitelabel Capability
Notifications
Multi-property Management
Keyless Entry
Remote Checkin
Mobile App
Access Management Solution (Server Based)
Access Management (Cloud Based)
Door Hardware and Locks
This vendor has not disclosed their pricing models. We advise that you check with references to ensure competitive pricing.Click here to find a reference
Recent Mobile Key & Keyless Entry News & Community Updates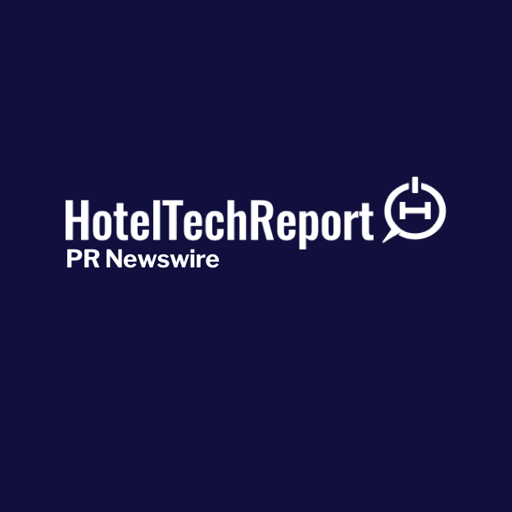 February 12, 2018 - Hotel Tech Report has named ASSA ABLOY Hospitality 2018's Top Rated Keyless Entry provider for its Mobile Access digital key solution based on data and reviews from existing customers. Over 100 of the world's elite hotel technology products competed for a chance to win this prestigious title. The HotelTechAwards platform by Hotel Tech Report leverages real customer data to determine best of breed products that help hoteliers grow their bottom lines. "The returning, loyal and modern hotel guest will be more loyal with an easy check-in and checkout solution, and ASSA ABLOY Hospitality is best in class," a Netherlands-based general manager told Hotel Tech Report. ASSA ABLOY Hospitality Mobile Access is an innovative digital key solution that allows hotel staff and guests to enter specific areas of a property with a quick swipe of their mobile device. Sending a digitally encrypted key to a guest's smartphone, guests can bypass front desk check-in and enter their room immediately upon arrival. "When I was at SPG, keyless entry was largely a PR play that helped market to the tech-savvy traveler. Yet as the service evolved, and along with hotel groups consolidating and mobile devices continuing to get more powerful, this technology is quickly becoming mainstream, even an expectation, for frequent travelers who value convenience and efficiency," says Hotel Tech Report's Jordan Hollander. A Lebanon-based IT manager told Hotel Tech Report that ASSA ABLOY Hospitality has been a game changer for his property: "This is my first experience with keyless entry systems and after having worked with the system daily for over six months now it is great. Most importantly it is also very secure (we are part of safe hotels organization and it took full grade in terms of security). It is very reliable and provides a modern way for guests to access their hotel room." To read the full review and more, head to ASSA ABLOY Hospitality's profile on Hotel Tech Report