HT SCORE
100 out of 100
Hotel Tech Score is a composite ranking comprising of key signals such as: user satisfaction, review quantity, review recency, and vendor submitted information to help buyers better understand their products.
Learn more
Reviews Summary
Ranked #1 out of 13 in Marketplaces & Integrators
Verified Customer Support
Hapi's customer support processes haven't yet been verified by Hotel Tech Report.
Learn more
About Hapi
Founded in 2017 | Headquarters in Miami United States | 21 employees
Integrates with
Upselling Software
Property Management Systems
Mobile Key & Keyless Entry
Hotel CRM & Email Marketing
Hotel Guest Apps
Mobile Ordering & Room Service
Housekeeping Software
Business Intelligence
Guest Messaging Software
Staff Collaboration Tools
Hospitality TV
Employee Engagement Software
Concierge Software
Revenue Management Systems
Event Management Software
Sales CRM
Meetings & Events Intelligence
Preventive Maintenance Software
Guest Room Tablets
Hotel Management System
Self Service & Contactless Checkin
Group Sourcing & RFPs
Browse integrations (64 verified)
Pros & Cons
94% recommend
Marketplaces & Integrators
Connect to the next level!
Marketplaces & Integrators
Breaking down the hospitality data-silos
Marketplaces & Integrators
Mews Marketplace - Hospitality apps and integrations
View Hapi alternatives
FIND THE PERFECT FIT
Want to find out if Hapi is the best fit for your hotel?
Take the quiz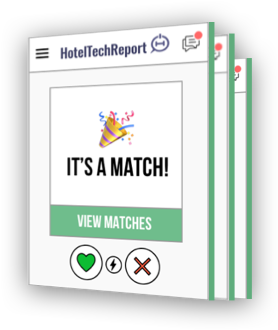 Two-way data integration
Data Synchronization
Data Warehousing
Real Time Streaming
Data Governance
Data Cleansing and Enrichment
Implementation fee
Less than $1000
Monthly subscription (/room/month)
Less than $3/room/month