0
HT Score

Hotel Tech Score is a composite ranking comprising of key signals such as: user satisfaction, review quantity, review recency, and vendor submitted information to help buyers better understand their products.
Learn More
Certificate of Excellence
Ratings Summary
N/A
0 reviews
0
HT Score

Hotel Tech Score is a composite ranking comprising of key signals such as: user satisfaction, review quantity, review recency, and vendor submitted information to help buyers better understand their products.
Learn More
Ranked #13 out of 32 in Ancillary Upsell Software
Verified Customer Support
CityKey's customer support processes haven't yet been verified by Hotel Tech Report.
Learn more
Work For CityKey? Claim Profile
CityKey's innovative partnerships platform helps hotels tap the power of the experiential economy. The company has received funding from Pritzker Group Venture Capital and was named by Skift as one of 5 travel startups to watch in 2017.
Read more
Less
About CityKey
Founded in 2016 | Headquarters in Los Angeles (United States) | 3 employees
Integrates with
CityKey doesn't have any verified integrations. Check back later for new CityKey integrations.
Ancillary Upsell Software
The commission-free and personalised pre-stay upsell platform for hotels to maximise profit and enhance the guest experience.
Ancillary Upsell Software
Nor1, the industry's most profitable upsell platform, and the global leader in hospitality upgrade, upsell, and merchandising technology.
Ancillary Upsell Software
Revenue Management, Hotels, Room Upselling, and Hotel Technology
FIND THE PERFECT FIT
Want to find out if CityKey is the best fit for your hotel?
Take the quiz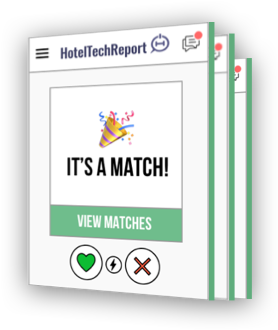 GETTING STARTED
Download the 2019 Ancillary Upsell Software buyer's guide
Free download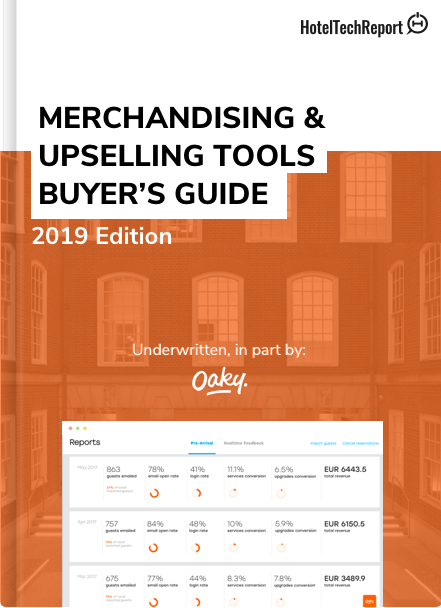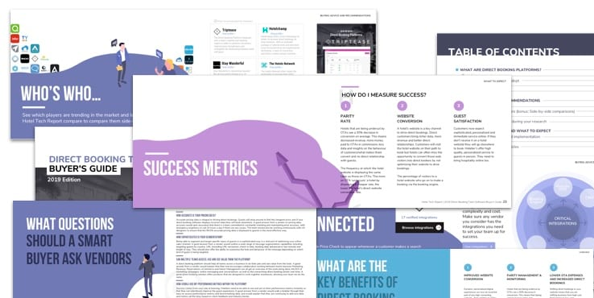 Gift Vouchers
Segmentation
Upsell at booking
Pre-arrival emails
On property upsells
Future stay offers
Automated A/B Testing
Check-in upselling
filter 0 verified CityKey reviews
There are not enough reviews of CityKey for Hotel Tech Report to provide buying insight. Below are some alternatives with more reviews:
94

69

64

Can't find the answer to your question about CityKey?
Submit your question to get help with a specific inquiry about your interest in CityKey.
This vendor has not disclosed their pricing models. We advise that you check with references to ensure competitive pricing.Click here to find a reference
Free Ancillary Upsell Software Reports
View all
Recent Ancillary Upsell Software articles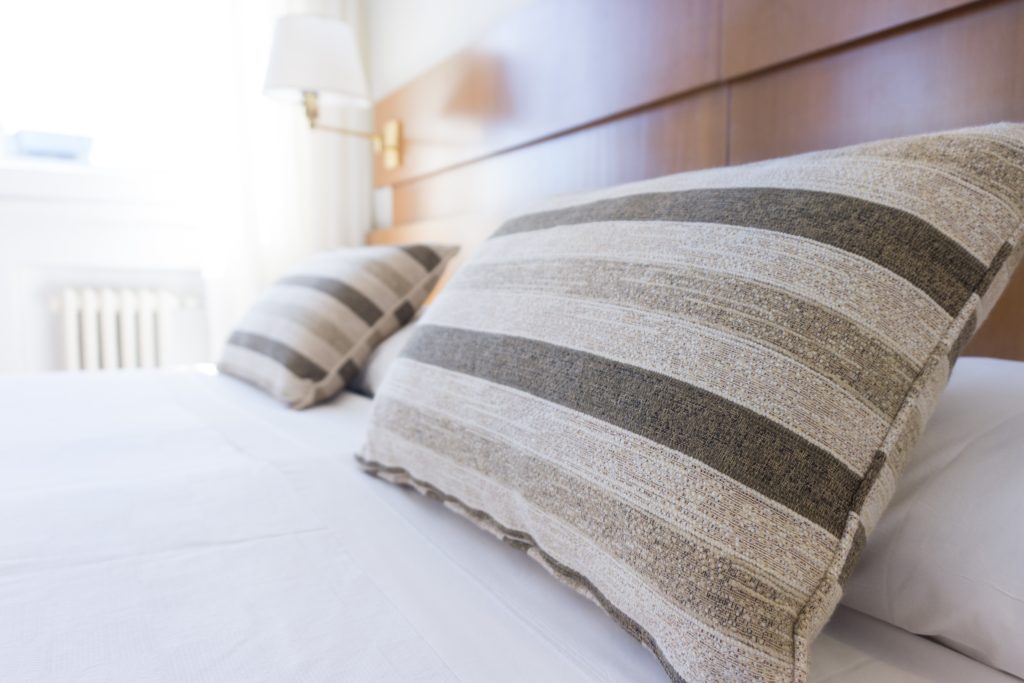 Skift has coined a new term: permanxiety. "The near constant state of anxiety that exists now around the world." I don't love the term, but I get where they are coming from. People are anxious, not just about travel, but about natural disasters and political upheaval and terror attacks. Let's be real, though, most people are anxious about paying the bills and meeting deadlines and just generally managing their lives even when there isn't an onslaught of unpredictable event in unpredictable locations around the world.Nevertheless, "Travel in an Age of Permanxiety" offers valuable and necessary suggestions for being as hospitable as possible with travelers who are generally out of sorts these days. Suggestions include training staff to have greater awareness and offer empathy, especially in handling issues related to cultural differences or accessibility issues.Here's the thing about travelers and anxiety. What creates (and has always created) anxiety for travelers is the prospect that things aren't going to go according to plan. This was the problem long ago when we used paper maps to drive cars the size of small tanks across the country just to check into a motor lodge. Travelers worried that their reservations would be screwed up, because hotels have always screwed up reservations. Of course they have. Every business screws up.BUT most businesses get better at one problem and then move on to another. Hotels, on the other hand, are still giving travelers the wrong room. Only 5% of guests regularly report receiving the room they requested. I could understand this when we were taking reservations over the phone, making manual mistakes, back in those paper map days. Here we are in 2017 with online reservations, email reservation confirmations, and mobile check-in, and the front desk is still manually handling room assignments.Perhaps in addition to empathy training we should consider that a fundamentally solid strategy for helping travelers with their anxiety is to actually alleviate a problem that is 100% known to cause anxiety. We are able to give travelers the room they want. We're actually able to do better than that and give them more choices about their room"and still give them the room they want. We are also able to automate this process making the front-of-house more efficient, which then allows them to use their energy to better serve guests with the real unavoidable problems.Last year HomeAway launched an ad campaign meant to chip away a little at the hotel and home-sharing experiences. Among other unsavory things, the "HomeAway From It All" ads feature a "pool apocalypse" and noisy honeymooning guests in the room above. In the first quarter of 2017, Homeway saw a 48% increase in bookings compared to the same period the prior year (Wall Street Journal). Seems like they're on to something with this suggestion that a hotel guest doesn't have any control over their experience. If hotels can do anything at this point to hold onto their market share, it's to start by building confidence among travelers that hotels will actually handle the things that can be controlled"the rooms, cleanliness, food, Wi-Fi, and so forth"and handle them well.Then go further than the simple promise of a clean room with a bed and bathroom, which is where most hotels have stopped for a lack of decent technology. Needless to say, offering the same thing everyone else can offer doesn't get you very far in a fiercely competitive market. So many have responded to the pressure by focusing outside the property (i.e., fighting third-parties, even going so far as to look to regulators to rein in new competition), but hotels that recognize and capitalize on the unique services and amenities only they can offer will get much further.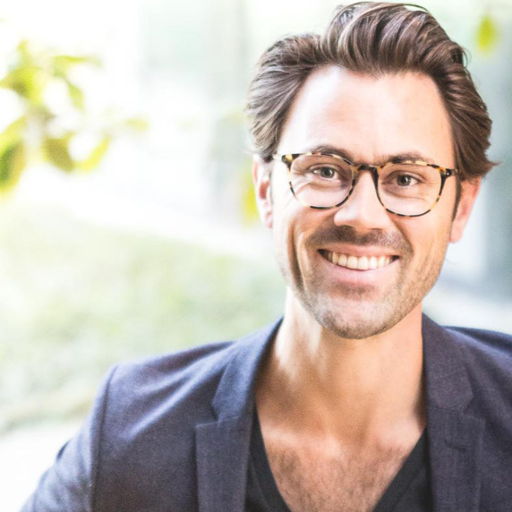 If you haven't heard about Erik Tengen or his rocketship startup Oaky you've probably turned off all social media apps - so congrats you are more disciplined than we are. Erik doesn't have a generic hospitality CV. In fact, his CV isn't generic by any stretch. The Oaky brand has resonated with the hospitality community in a way that old world tech just can't seem to figure out. We sat down with Erik to discuss his secret sauce and to learn how a DJ gone professional poker player has come to change the way hotels create incredible experiences for guests. If you aren't familiar with hotel upselling - here's what you need to know before reading this interview. Usually to increase ADR (average daily rate) means you'll have to increase room prices. Increased prices can have a negative effect on the guest experience. "Simply put: when guests pay more for something they expect more but Erik and his team have found a loophole for hotels..." Oaky enables their hotel partners to automatically upsell things like ancillary experiences and room upgrades to increase ADR while simultaneously creating a better and more seamless experiences for hotel guests. It's genius. Don't believe us, read what his customers are saying about the product on Oaky's profile. After all, being a DJ might not actually be so different from upselling. DJ's have to read the crowd and learn from mistakes. Each night they learn what the crowd likes by reading their energy. Oaky reads the crowd by leveraging historical data sets to make predictions about what future guests will enjoy. DJs curate experiences for nightlife goers where Oaky curates the guest experience at more than a thousand hotels throughout the world. Since I was just an amateur college DJ, maybe it's better than we turn it over to Erik from here. What was your background prior to starting the company? I grew up in Malmö, Sweden. After high school I spent about five years playing professional poker and being a DJ. It was a roller-coaster lifestyle, quite similar to the early days of entrepreneurship actually, but at some point I wanted to move on. Many people around me at the time, who I thought had fun jobs, had studied at Hotelschool The Hague. I've always had a passion for service, and thought: "Holland. Why not!" I applied, and within 4 weeks I was standing there with my suitcases in front of a majestic hotel called The Kurhaus. It was a good education, and I'd recommend it to anyone who wants to become great at presenting themselves and grow a big network. Three years later I went to Kuala Lumpur for my final internship, and that's where I met Lars (Oaky co-founder). We became good friends and were determined to start a business together. The first idea was a soup franchise, and lasted about as long as it takes to say soup. A few months later I moved back to Amsterdam to graduate, and immediately met Tako (Oaky co-founder) who had studied together with Lars. We complemented each other really well: Tako was the analytical, structured person, Lars was the creative one, and I was the sales guy. From Lars' kitchen table, the three of us started sketching an app for hotels, charmingly naive about the journey ahead. What made you decide to jump in and actually create the business that you sketched? Oaky actually started as a real-time feedback company. From working in hotels, it was frustrating when guests gave feedback on TripAdvisor when they had left the hotel. As a hotelier, you couldn't do anything about it. With Oaky, we wanted to solve this by enabling guest feedback during the stay. But selling a digital real-time feedback solution back in 2014 wasn't easy. Most hoteliers didn't see how technology could aid the guest experience, and it was difficult to sell something that didn't have a clear ROI. We needed to find a way for Oaky to generate revenue for hotels. So we started interviewing a lot of hoteliers: Where did they see a gap in the market and How could they be earning more revenue? I remember it like it was yesterday. From Lars' kitchen table, we had moved to our first office (which had no windows), and a very friendly and successful General Manager, Floris, had agreed to a Skype call with us. He planted a seed about the opportunities of contacting the guest between the booking and the arrival, and introduced us to the idea of (Pre-arrival) Upselling. Read why hoteliers rank Oaky the #1 Upsell Platform The first customer was Eden Antwerp, a 3-star city hotel which was run by a study friend of mine, Jelle Landman. I think Jelle took the chance because he saw an opportunity to mould a product which shared his vision of enhancing the guest experience and increase revenues. And he got a really good price of course. Here's the scoop on Oaky Who is one mentor that has really helped you scale the business? Our first mentor, Derk, said from the very beginning to focus on market share and growth instead of profit. Another mentor is Uli Pillau. At a point when our vision was to try and build the full guest journey, Uli helped us realise that we would be better off if we lazer focus on only one thing instead. That was one of the reasons we became an up-selling company, and everything changed after that. What's one commonly held belief that most hoteliers believe to be true that is wrong? Many hoteliers believe that personalisation is not important enough to spend time on. But in reality, the cost of standardised digital communication, and generic upsell offers and promotions is enormous. Hotels are literally losing money with every guest that is walking through the front door. What's the most surprising thing you've learned about scaling technology into hotels since founding the business? If your solution requires PMS data, a big part of your success rely not only on your innovation - but on your ability to connect with the fragmented legacy systems out there. Where do you see the company in 5-years? Oaky will be powering up-selling for the entire travel industry. I think in 5-years upselling will be embedded in native platforms in our phones, offered on all communication channels, automated, hyper-personalised, integrated with the total revenue management strategy and gamified for the full (in destination) guest experience. I imagine guests booking and playing VR games pre-stay to experience the hotel, and adding activities to the stay after testing them out from their couch at home. Do you have any new products or feature launches coming out soon? We know that hotels are losing out on revenue, because personalisation with current technology is hard. That is changing with Oaky's Automated Personalised Upselling. We want to give maximum personalisation with minimum effort. That's why we built 1-click personalisation. Already today, when you go live with Oaky, your account is pre-populated with the best-selling deals for your type of hotel, and your type of guests. Instead of generic offers, you have the perfect up-selling set-up to maximise profit for every guest that stay with you. If you change strategy to a new segment, say Business Travelers from a certain country, Oaky will suggest the best way to upsell to them too. Hotel tech is a small community and vendors are constantly developing partnerships with companies who have built complementary products. Are there companies that have been a particularly good partners for Oaky? Our community is packed with amazing people and entrepreneurs that drives the industry forward. We made a bet early that partnerships would be our key growth strategy, so only mentioning 1 or 2 would be difficult since they bring different types of value to the company. For scale and automation Property Management Systems have been critical with partners such as: Mews Systems, Amadeus, apaleo, Cloudbeds, Protel, Guestline, Nitesoft, StayNTouch, Stardekk. For connectivity with multiple PMS systems, our partnerships with SiteMinder, Hapi Cloud, Impala, Snapshot. For pricing, local experiences, and transport, Taxi Electric, Revenue Management Systems and many more partnerships will be announced shortly. Is there anything that the community can do to be helpful for you? We are exploring to power upselling for CRMs, Omni-channel, Email, and other service providers who have contact with the guest. One exciting partner would be SalesForce. Oaky offers the highest upsell conversion in the hotel industry today. By integrating Oaky's white-labeled upsell technology to your guest-facing platform, we can automate and innovate new use cases around upselling and guest experience. What are you listening to and reading these days? Misbehaving by Richard Thaler. Because I find behavioural economics so fascinating. I also love listening to the Freakonomics podcast. What is one thing that most people don't know about you? I used to work as a DJ spinning at clubs :)
Recent Ancillary Upsell Software News & Community Updates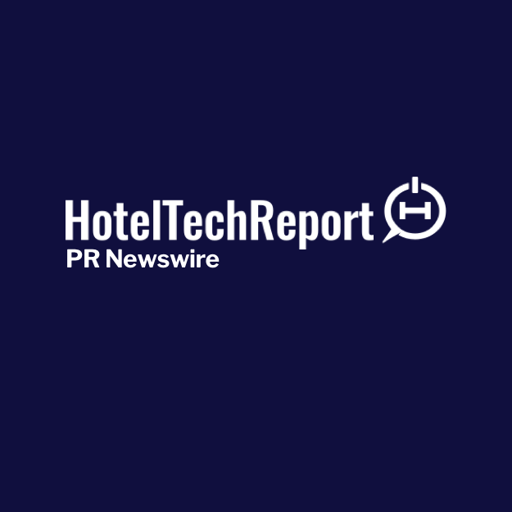 February 12, 2018 - Hotel Tech Report has named Oaky 2018's top-rated Merchandising & Upselling Platform based on data from thousands of hoteliers in more than 40 countries around the world. Over 100 of the world's elite hotel technology products competed for a chance to win this prestigious title. The HotelTechAwards platform (by HotelTechReport.com) leverages real customer data to determine best of breed products that help hoteliers grow their bottom lines. "The European hotel tech startup ecosystem is really inspiring and the Oaky team is an essential piece of the puzzle. The Amsterdam based team has created a SaaS product that keeps costs down while driving incremental ancillary revenues to their partners - it's really a no-brainer. Hoteliers love the user interface and the fact that they aren't paying commissions on their upsells" says Hotel Tech Report's Jordan Hollander. Oaky is poised for sustained growth in 2018. Hoteliers like that Oaky's platform provides them leverage. Hoteliers pay a fixed monthly fee then maximize usage of the product to keep enhancing return on investment with automated up-selling of room upgrades, ancillaries and really cool services that guests will remember. Oaky combine storytelling with data to improve the guest experience while generating revenue. "After a short introduction and an initial setup we've seen the upgrade requests flowing in. I am still very surprised about the amount of requests and additional revenue it generates for our hotels," says one Utrecht, Netherlands based Revenue Manager. Read the full review and more on Oaky Upsell Software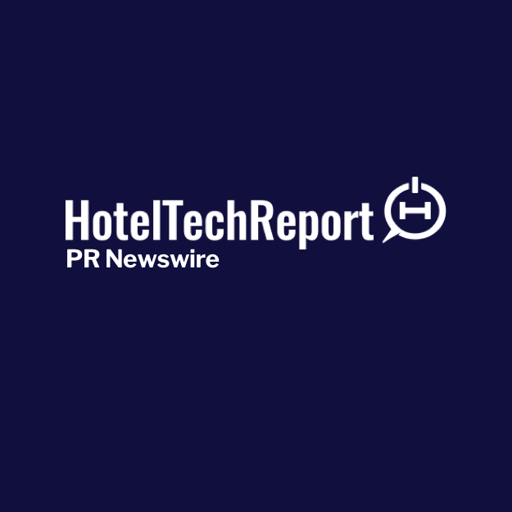 February 1, 2018 - Hotel Tech Report has named Nor1 as a finalist in the 2018 HotelTechAwards based on data from thousands of hoteliers in more than 40 countries around the world. Over 100 of the world's elite hotel technology products competed for a chance to win this prestigious title. The HotelTechAwards platform (by HotelTechReport.com) leverages real customer data to determine best of breed products that help hoteliers grow their bottom lines. "The pitch for hoteliers in the merchandising space is really a no-brainer. Upselling tools help hotels drive incremental ancillary revenues and Nor1 is definitely the largest player in the space" says Hotel Tech Report's Jordan Hollander. "Nor1 gives you flexibility in pricing set up at the very beginning where you can decide on discount range based on the season and demand. Extranet is simple for daily use. Strong support for hotels working in Russia in terms of payment procedures," said one Sochi (Russia) based revenue manager at a resort property. Nor1 is poised for sustained growth in 2018 with an already large and global client base. A Los Angeles based Regional Director of Revenue Management told Hotel Tech Report that, "[Nor1 is] a good way to increase upsell revenue. Their technology allows them to adjust the upgrade prices based on demand data/elasticity of demand as opposed to having a fixed upgrade price for each room type." To read the full review and more, head to: https://hoteltechreport.com/company/nor1/