HT SCORE
100 out of 100
Hotel Tech Score is a composite ranking comprising of key signals such as: user satisfaction, review quantity, review recency, and vendor submitted information to help buyers better understand their products.
Learn more
Reviews Summary
Ranked #1 out of 18 in Livechat & Chatbots
Verified Customer Support
Asksuite's customer support processes haven't yet been verified by Hotel Tech Report.
Learn more
Asksuite Hotel Chatbot Overview
About Asksuite
Founded in 2017 | Headquarters in Brazil | 55 employees
Pros & Cons
96% recommend
Livechat & Chatbots
Turn website visitors into guests with real time chat.
Livechat & Chatbots
Connect with Lots of Messaging Apps & Answer Guest Inquiries
Livechat & Chatbots
Website live chat to automate prospect response and customer service
View Asksuite alternatives
FIND THE PERFECT FIT
Want to find out if Asksuite is the best fit for your hotel?
Take the quiz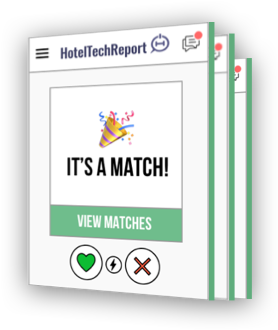 Mobile App
Facebook Messenger Integration
Chatbot
Whatsapp Integration
Automated Replies
Message Routing
Real-time Translations
Live Inventory Availability
Room-type Suggestions & Price Check
Booking Engine Integration
Automated Messages Based on PMS Data
Implementation fee
Less than $1000
Monthly service fee
Less than $1000/month
Resources & reports
Asksuite doesn't have any free e-books or reports available