HT SCORE
33 out of 100
Hotel Tech Score is a composite ranking comprising of key signals such as: user satisfaction, review quantity, review recency, and vendor submitted information to help buyers better understand their products.
Learn more
Reviews Summary
Ranked #4 out of 12 in Content Marketing
Verified Customer Support
squarelovin's customer support processes haven't yet been verified by Hotel Tech Report.
Learn more
squarelovin Overview
Fuel your marketing activities across all channels with visual content from real people, resulting in increased engagement and conversions through powerful branded experiences. Identify and curate relevant pictures and link products to the content where it matters most embedded within the ecommerce experience! We are convinced that Visual Commerce is the future; therefore we want to actively shape...
About squarelovin
Founded in 2016 | Headquarters in Hamburg Germany | 14 employees
squarelovin is the progressive visual content platform that enables hospitality brands to efficiently tap into all the content that guests are sharing related t...
Pros & Cons
100% recommend
Expert Q&A and Partner Recommendations

Content Marketing
It's a big world out there. Discover ways to stand out.

Content Marketing
Share local recommendations with guests via an interactive map

Content Marketing
The platform built to introduce your travel brand to new audiences worldwide.
View squarelovin alternatives
Find the perfect fit
Want to find out if squarelovin is the best fit for your hotel?
Take the Quiz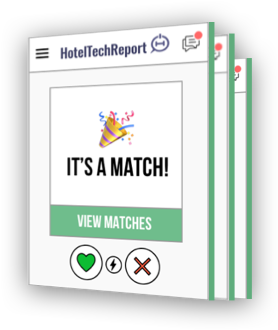 MARKETS SERVED
Central America
Antarctica
Oceania
North America
South America
Europe
Asia Pacific
Middle East
Africa
VERIFIED MARKETS
Low review volume alert
This vendor is 100% below the category average..
Declining share of voice
This vendor has fewer recent reviews than average compared to other top Content Marketing providers. It is advised that you ask for recent references before proceeding.
squarelovin Review:
User friendly and definitely fun to work with
Content Marketing from Hostels in Hamburg (Germany)
What do you like most?
We are working with squarelovin for a little while now and really enjoy the fact that this tool is really interactive. Not only with and for guests of the hotel but also the team is great and eager to imp...
What do you dislike or think could be improved?
- for now they have implemented everything we have asked for and we are happy
Implementation fee
$1000-$2500
Monthly subscription (Flat)
$500/month-$1500/month