47
HT Score

Hotel Tech Score is a composite ranking comprising of key signals such as: user satisfaction, review quantity, review recency, and vendor submitted information to help buyers better understand their products.
Learn More
Certificate of Excellence
Ratings Summary
3.6
6 reviews
47
HT Score

Hotel Tech Score is a composite ranking comprising of key signals such as: user satisfaction, review quantity, review recency, and vendor submitted information to help buyers better understand their products.
Learn More
Ranked #16 out of 31 in Email Marketing & Hotel CRM
Verified Customer Support
Cendyn's customer support processes haven't yet been verified by Hotel Tech Report.
Learn more
Work For Cendyn? Claim Profile
Cendyn (eInsight® CRM) Overview
Guests love it when hotels pamper them with a personalized experience — both online and on-property. Cendyn's eInsight CRM gives you unmatched insights for personalization with enhanced guest profiles and deep segmentation. Increase bookings and ROI with automated, highly targeted multi-channel communications that build engagement and loyalty, and continuously optimize your results with robust analytics.
Read more
Less
About Cendyn
Founded in 1996 | Headquarters in Boca Raton (United States) | 236 employees
Integrates with
Property Management Systems
Email Marketing & Hotel CRM
Hotel Wi-Fi
Event Planning Software
Group Sourcing & RFPs
Sales CRM
Hotel Management System
Guest Surveys
Loyalty & CRM
Channel Managers
Central Reservations Systems
Booking Engines
Reputation / Review Management
Marketplaces & Integrators
Browse integrations (30 verified)
Pros & Cons
65% recommend
Email Marketing & Hotel CRM
Combine the power of a Hospitality CRM with personalized Email Marketing to drive revenue and build guest relationships.
Email Marketing & Hotel CRM
Data-driven, automated CRM for hotels with focus on getting you closer to your guest.
Email Marketing & Hotel CRM
Guest satisfaction: before, during and after stay.
FIND THE PERFECT FIT
Want to find out if Cendyn is the best fit for your hotel?
Take the quiz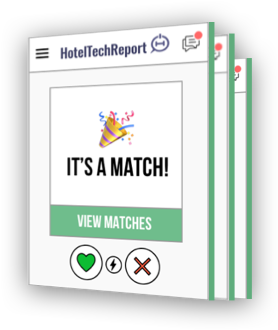 Centralized multi-hotel/multi-brand solution
Centralized data warehouse
Guest profiles
Personalized one-to-communication
WYSIWYG - HTML Editor
Template Editor
A/B Testing
Segmentation
Marketing Automation
Guest Feedback Module (comment cards/reviews)
Open API
Monthly subscription (/room/month)
Recent Email Marketing & Hotel CRM articles