58
HT Score

Hotel Tech Score is a composite ranking comprising of key signals such as: user satisfaction, review quantity, review recency, and vendor submitted information to help buyers better understand their products.
Learn More
Certificate of Excellence
Work For NAVIS? Claim Profile
NAVIS Marketing Suite Overview
NAVIS Marketing Suite can automate and deliver personalized marketing messages and relevant offers to your guests and prospective guests. Our platform gives you the power to reach guests at the right time, the right place, through the right channel. You can then track and analyze marketing campaign-effectiveness across online and offline channels, to maximize guest experience and results.
Read more
Less
About NAVIS
Founded in 1987 | Headquarters in Bend, OR | 220 employees
Other Product by NAVIS
Integrates with
What Customers Love About NAVIS Marketing Suite
85% recommend
Centralized multi-hotel/multi-brand solution
Centralized data warehouse
Guest profiles
Personalized one-to-communication
WYSIWYG - HTML Editor
Template Editor
A/B Testing
Segmentation
Marketing Automation
Guest Feedback Module (comment cards/reviews)
Open API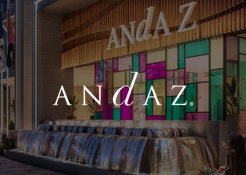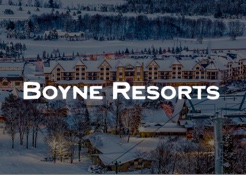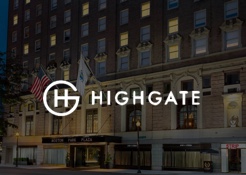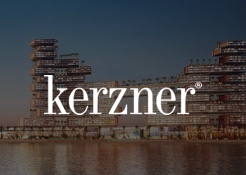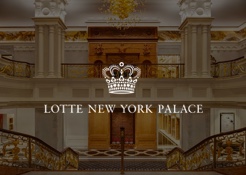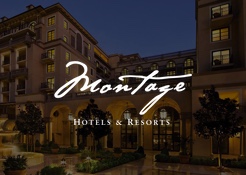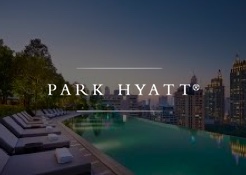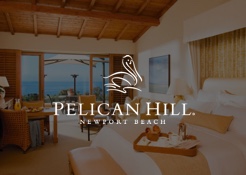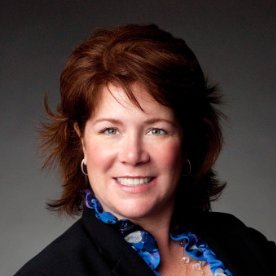 We've seen over $13 million in incremental outbound revenue, captured almost 32K email addresses from guest inquiries who didn't book, and seen an uptick of 5.5 percentage points of average conversion in just the first year of partnership.
Kathleen Cullen
SVP of Revenue and Distribution at the Two Roads Hospitality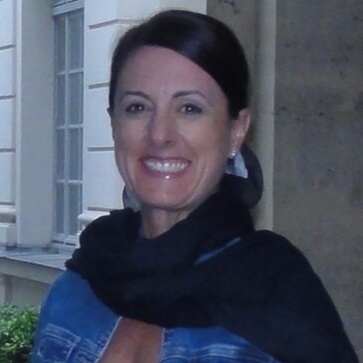 Love their REACH product. Far superior to any other CRM I've used.
Leslie Araiza-Lorenzo
Director of Marketing at the Grande Colonial Hotel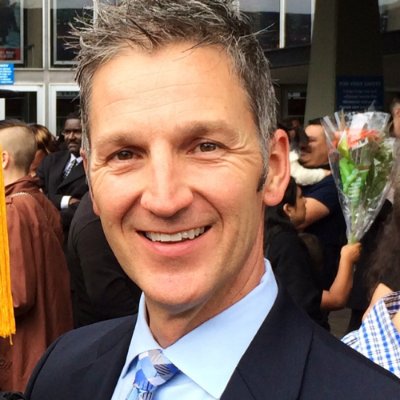 All of the tools and offerings that NAVIS offers would be a benefit to anyone wanting to grow their business.
David Limburg
Revenue Manager at the Pronghorn Club & Resort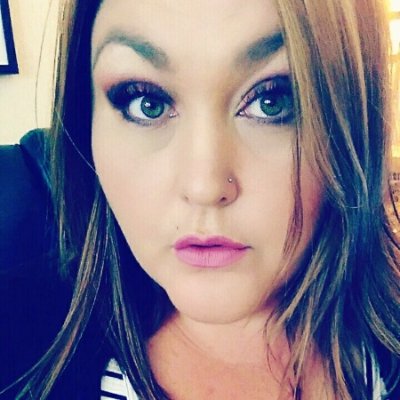 We are finally able to see who is calling and call them back when needed. If we miss the call, we know and can follow back up with them. We are talking to more guests than ever.
Shelly Stapleton
Hotel Manager at the Chinook Winds Casino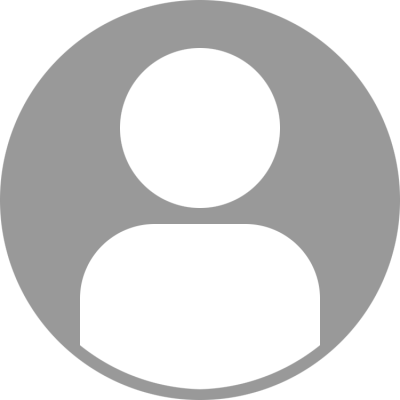 NAVIS is a great tool to help our agents increase conversion rates. I would highly recommend to any business who wants to keep an eye on their pipelines to increase revenue.
Whitney Roberts
Reservations Manager at the Vail Resorts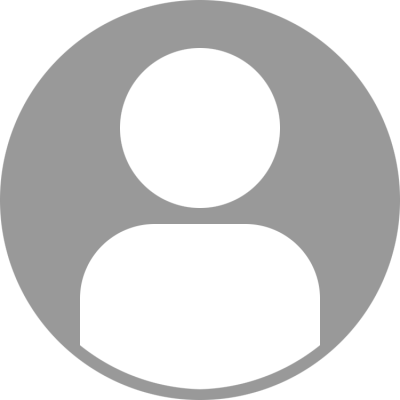 I love NAVIS and feel its a vital tool in my job!
Sarah Stephens
Reservations Manager at the Broadmoor Hotel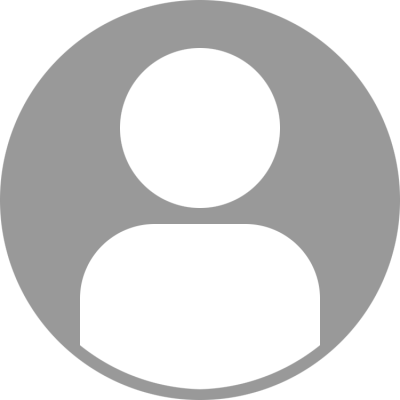 Great partnership and fantastic technology!
Angela Shaughnessy
AVP - Reservations Sales at the Two Roads Hospitality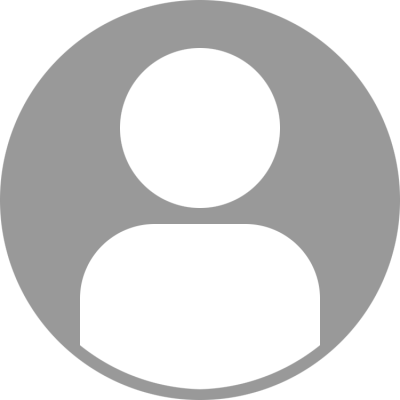 Everyone at NAVIS is so great to work with and extremely helpful! Plus, the product offered is fantastic!
Tricia Krisher
Reservations Manager at the The Coeur d'Alene Resort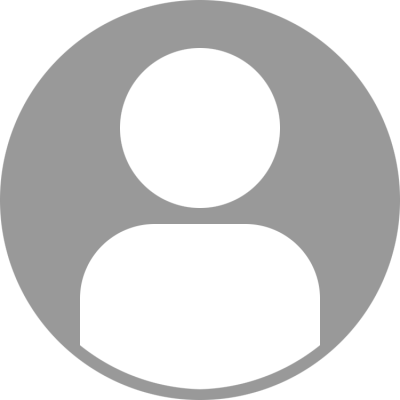 Professional and progressive company. Staff and managers are so helpful, smart, and responsive. They take pride in their work. The company is easy to work with – no egos.
Lynn Higashiguchi
Director of Sales and Marketing at the Classic Resorts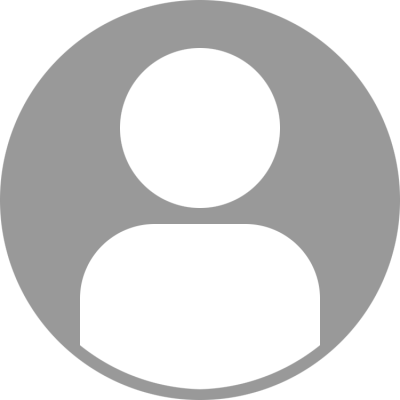 Great product that has generated millions of incremental dollars for our hotels. Wonderful support team!!!!
Pete Hayda
Director of Sales and Marketing at the Aspen Skiing Company
Want to find a reference in your network who uses NAVIS ?
Find and connect with references
Simplify your search
Get the real scoop and find out what hoteliers think of NAVIS
Connect with real users to help answer your questions
This vendor has not disclosed their pricing models. We advise that you check with references to ensure competitive pricing.Click here to find a reference
Free Email Marketing & Hotel CRM Reports
View all
Recent Email Marketing & Hotel CRM articles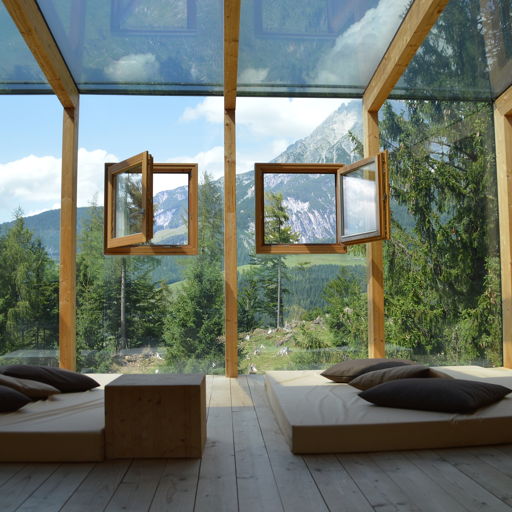 IDeaS CEO Ravi Mehrotra: Revenue management will be the glue that connects siloed departments "I'm no Nostradamus, but there are quite a few areas ripe for disruption. In my opinion, there are two main areas we will see a major category shift in the next five years. First, I believe automation in day-to-day revenue management will become standard, resulting in a higher-order shift of the revenue manager and leaders' roles. This is especially true when we deal with inevitable market upturns, and most importantly, downturns. The sheer number and complexity of the daily decisions a revenue leader must make will exceed their capacity, driving them to rely on intelligent automation to ensure they remain competitive in a fast-paced market. Second, revenue management concepts will continue to spread across more segments in the guest's total trip compilation, from the time they start searching online to the time they are reflecting on their memories and preparing to plan the next trip. All of this layers together to show that revenue management will be a major hub, if not the major driver, between marketing, distribution and sales systems. I think we will see players in complementary areas start to link themselves together to drive a more direct connection to revenue, while delivering the right price to the right person at the right time." Cendyn CEO Charles Deyo: CRM will be seen as an operational tool and not just as a marketing platform. "We will see more intelligent use of data with AI and bots to further leverage the guest experience. Because of more integrations between technology systems and a higher flow of data between platforms, bots and AI will increase in learned automation and intelligence that can deliver more of the right messages, at the right time through the right channel. We're in the process of breaking new ground with CRM technology as the core with bots and AI serving based off centralized intelligence. In five years, it will all evolve around the model of a central global profile for guests that references a sophisticated rolodex of data to help serve the customer's desire for personalization at every touchpoint. Bots will make recommendations, personalize communications and adjust service algorithms in real-time based on data points. CRM will no longer be seen as a marketing function, but rather an operational tool that intelligently orchestrates how everyone interacts with a guest." SiteMinder CEO Sankar Narayan: Data will make it possible for hotels to understand their guests like never before. "The emergence of new players in the market has been great for competition and I think it's forced innovation that ultimately hotels have been the beneficiaries of. However, I think the breadth of choice now available to hotels, coupled with the level of complexity that now exists to keep up with today's traveler, has indirectly created further disparity that means, as a hotel, it is more overwhelming than ever to know which technological solutions are best and if they will work together to make the day-to-day easier, not harder. I think the disparity and complexity will continue to grow over the next five years, but it will be met with tech innovators that rise to that challenge and provide a way for hotels to benefit from a single, holistic, reliable solution that unlocks a world of potential guests and personalizes every relationship. That will be the pinnacle of data democratization and I think it's coming. There is a huge opportunity to ace the guest journey end-to-end. I think the in-stay experience has traditionally been the sole focus for hotels, as it's what they've always had immediate visibility and control over, but of course we know that the journey began long before the guest arrived and continues long thereafter – if it ends at all. The explosion of data and technology has made it possible for hotels to understand their guests in a way they've never been able to before, and it's an opportunity I think most hotels are missing." Travel Tripper President Gautam Lulla: Winning hotels will be powered by technology platforms not products. "Traditionally, the companies in the hotel tech space have focused on being very good at one "category" of product. Sure, a PMS company could offer a booking engine, but ultimately it was more known for being a PMS company. The new startups in the space have amplified this trend. But now that companies are starting to mature and consolidate (ourselves included), the lines are going to start blurring and it's going to be difficult to pigeonhole a company into a product type or category. The industry is moving quickly in the direction of a "platformization" model, where the breadth and interconnectedness of solutions will trump—or at least bring together—smaller niche solutions." Revinate COO Dan Hang: Antiquated systems will go extinct and secure cloud based systems with open architectures will be the status quo "There's a big opportunity for hotel tech to become more guest-centric by bringing together all of the industry's raw and disparate data and turning it into actionable insights. Unfortunately today, a lot of the tech in this space is antiquated, unnecessarily complex, inflexible, and not really optimized around the guest. For example, the property management system, even by name, is designed to manage an inventory of rooms in a building as opposed to optimizing guest experience or driving revenue. Future systems need to close the gap I just mentioned. They need to harvest all the guest data, make sense of it all, and provide the hotelier with actionable insights or automated campaigns that drive revenue. With this year's launch of the GDPR and all the news surrounding data breaches, I think we'll also see increased efforts in security and data privacy protection over time." INTELITY CEO Robert Stevenson: Front and back of house tech will become unified. "Digital technologies for the guest and the back office will be very integrated and standard at hotels. There may be different usages from property to property, but automated processes, streamlined connections, and seamless messaging between guests and staff will be standard across the board. It will feel like a near frictionless experience for guests who opt-in to being entirely digital. Guests, vendors and hoteliers alike will look back and wonder how we ever dealt with the mishmash of technologies and implementations we do today." Oaky CEO Erik Tengen: Guests will truly experience hotels before they even book. "I think in 5-years upselling will be embedded in native platforms in our phones, offered on all communication channels, automated, hyper-personalised, integrated with the total revenue management strategy and gamified for the full (in destination) guest experience. I imagine guests booking and playing VR games pre-stay to experience the hotel, and adding activities to the stay after testing them out from their couch at home." Atomize Chairman Leif Jaggerbrand: Revenue management systems will specialize in tactical revenue management or strategic but not both. "I think we will see a clear split between strategic & tactical revenue management systems. Building a strategic revenue management system, and building a tactical revenue management system, are two VERY different skill sets. I deem it pretty close to impossible for any company to be #1 in both of those categories, the people that have the right skillset to build a tactical revenue management system won't be attracted to building a strategic revenue management system. As both strategic and tactical revenue management is utterly important hotels will have both type of systems." Hotelogix CEO Aditya Sanghi Small and mid-sized hotel businesses will flourish like never before with access to technology that was previously reserved only for large enterprises. "We are highly passionate about small to mid-sized hotel businesses. For a very long time, this segment didn't have access to great technology as service providers across the globe concentrated on the five starred community, like Opera and Travelclick. Things are changing now. Tech providers are focusing on this segment as adoption of technology lagged in this sector. The popularity of this segment has also been purely driven by market dynamics, where travelers are now choosing to stay in independents and smaller properties. So, it's time to focus on enhancing the guest experience for such properties. The community should look at creating more services/products that are geared towards the guest. Treating them like 5-star guests by leveraging AI driven technology can be used to serve and monetize better."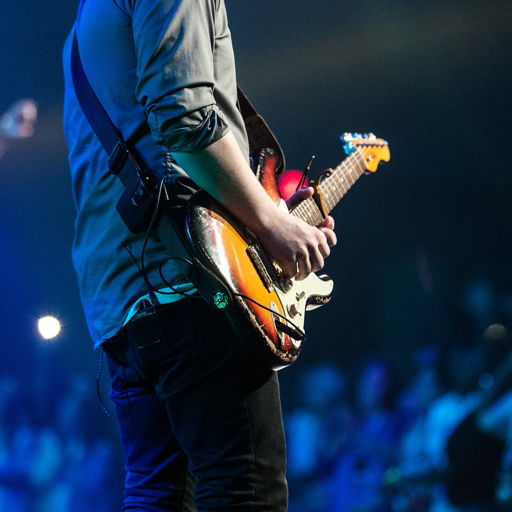 Cendyn's Charles Deyo isn't your typical hotel tech founder by any stretch of the imagination. Deyo is an avid scuba diver, he meditates under pyramids for spiritual guidance and even plans to play guitar at an underwater music festival next year. By 1996, the same year that Expedia was born, Deyo had spent 20 years in the hotel industry before founding Cendyn with his wife Robin to help hoteliers win in the digital age. Cendyn's first product to market was its eProposal solution which allowed hotels to accept group business RFPs via their websites and grow their group business. While eProposal is still a core component of the Cendyn Hotel Sales Suite, it is only a small piece of Cendyn's current offering. Today Cendyn's sales and marketing solutions power more than 30,000 hotels globally through products that touch on hotel CRM, sales software and hotel digital marketing services. Back in 1996, Cendyn's initial product to market was its eProposal solution which allows hotels to accept group business RFPs via their websites to increase group bookings. Today, eProposal is still a core component of the Cendyn Hotel Sales Suite. The best tech companies listen carefully to client pain points and develop solutions based on those requirements. The history of Cendyn is a textbook example of how to build a great business by listening to your customers. As the internet boomed through the early 2000s Deyo and his team noticed that there was a huge skills deficiency in digital marketing amongst hotels and began to offer digital marketing services to help clients grow their direct channel. During our interview with the Cendyn chief, Deyo told Hotel Tech Report that the biggest inspiration for building his empire was Grateful Dead frontman Jerry Garcia. When asked why, he noted that the Grateful Dead is not just an iconic band but is actually one of the greatest brands of all time. The Grateful Dead brand is so prolific that at its peak it raked in more than $90M per year. Deyo believes that the Grateful Dead's success could be attributed to one of Garcia's core beliefs that is summed up in this iconic quote: "We did not want to just be the best at what we did, but the only ones doing it." ~Jerry Garcia Deyo has always wanted to innovate ahead of the competition and be the "only one doing it" as an ode to Garcia. When Deyo started Cendyn there were few (if any) online platforms facilitating group business RFPs in hotels and he wanted eProposal to be the only one doing it. While others were busy copying his recipe for success, Deyo was pioneering the concept of hotel CRM to provide actionable marketing insights where hotel marketers previously lacked any tools to make data driven marketing decisions. Cendyn is yet again pushing ahead with plans to change the way hotels leverage CRM systems within their businesses. Historically, the hotel CRM sits within the marketing function but Deyo and his team believe it will become much more operational in the future and Cendyn is focused on pioneering the ways hotels leverage CRM systems for operations and not just marketing. Related article: "Super Angel" Dave Berkus on the convergence of PMS, CRS and hotel CRM Deyo believes that hoteliers, too, can benefit massively from living by Jerry Garcia's credo. The hotel industry is one of the most competitive in the world and in order to stand out hoteliers must find unique ways to can add value for hotel guests, shareholders and staff. In this exclusive interview we spoke with Cendyn CEO Charles Deyo about the competitive advantage enjoyed by hotel technology early adopters, the evolution of hotel CRM as an operational tool and more. Power couple Charles and Robin Deyo co-founded Cendyn together What was your background prior to starting Cendyn? Before starting Cendyn I had many years of hospitality experience including 13 years at Hyatt Hotels as Regional Controller and AVP of Sales and Marketing, 3 Years at Kerzner International as Senior Vice President during the development of Atlantis in the Bahamas and 3 Years as Regional Vice President at Boca Resorts (which also owned The Biltmore and Registry Hotels). Tell us about the Cendyn founding story. After spending 20 years in the hotel industry, I realized that hotels needed software solutions to run their business better. We developed solutions that eliminated the pain points for hotels and drove sales and marketing performance. When Robin and I started Cendyn in 1996, the Internet bloomed in front of us and we decided to use this new medium to develop web-based tools that could help the industry we had worked in for years run their businesses better. The first product we brought to market was eProposal, which is still the industry leader almost 20 years later as part of the Cendyn Hotel Sales Suite. Back then, I did it all, from being the programmer to the accountant and everything in between. We were a small, family-run tech firm. After expanding into hotel CRM and digital marketing, (we were one of the early trailblazers in these areas for the industry), the momentum kept going as we won some of the biggest brands and best hotels in the world as clients. That really amped up with the investment from Accel-KKR a few years ago that gave us opportunities to open new locations, acquire companies and accelerate product innovation. Today, we're lucky to have over 30,000 hotel clients using our solutions. Who was Cendyn's first customer? Frank Calaguire at Starwood. Frank and I worked at Hyatt together and we deployed our first SAAS solution (Cendyn eProposal) at The Westin back in the 90's. Frank was a good friend and the Managing Director at Westin Copley Place. eProposal is now in over 22,000 hotels worldwide. The hotel tech market is incredibly competitive, how does Cendyn stand out? Cendyn is a cloud-based software and services provider that develops integrated technology platforms for driving sales and marketing performance in the travel and hospitality industry. The Cendyn Hospitality Cloud offers the most complete set of innovative software and services in the industry, covering hotel marketing, guest engagement, group sales, and event management. Cendyn's eInsight CRM is more than a marketing tool and delivers operational insight Who is one mentor that has made a big impact on your entrepreneurial journey? This is probably not one you hear everyday in hotel tech interviews but The Grateful Dead has had a huge influence on my perspective both personally and within the realm of entrepreneurship. Jerry Garcia said: "We did not want to just be the best at what we did, but the only ones doing it." Most people don't realize that the Grateful Dead was one of the most successfully marketed bands of their time and turned their brand into a cash cow which generated $95 million a year at one point. What's one commonly held belief that most hoteliers believe to be true that is actually wrong? Hoteliers believe delivering personalized experiences is hard. I have always looked at technology as an enabler for innovation. With the right enablers, hoteliers can take advantage of technology to make personalization easy, which is one of the cornerstones of our eInsight CRM product. I think either hotels don't know where to start with their data, or they haven't democratized access to the right people who can leverage it to drive home personalization. Hotels that standardize 2-way communication among systems and make data integrations a priority are the ones able to break through and outperform in personalization. Information is more relevant, robust and customized when all the systems are speaking to the touchpoints guests have in the journey. What's the most surprising thing you've learned about scaling technology into hotels since founding Cendyn? I was always surprised that standardized integration took so long for our industry. Today, we integrate to hundreds of hotel systems which is key to getting a true 360-degree view of your guest. There are hotels leading the way in how they use technology integrations and those at the other end of the spectrum, but what we do see day-in-day-out is in those hotels that have done so, they have an improved ability to; send the right message to the right guest, through the right channels; gain a clear understanding about the history and preferences of each guest in real time regardless of how they booked; empower their guests to receive information and communicate in the ways that work for them; and deliver the best kind of service, whether it be human interaction or through the use of technology. How do you see hotel tech changing in the next 5-years? We will see more intelligent use of data with AI and bots to further leverage the guest experience. Because of more integrations between technology systems and a higher flow of data between platforms, bots and AI will increase in learned automation and intelligence that can deliver more of the right messages, at the right time through the right channel. We're in the process of breaking new ground with CRM technology as the core with bots and AI serving based off centralized intelligence. In five years, it will all evolve around the model of a central global profile for guests that references a sophisticated rolodex of data to help serve the customer's desire for personalization at every touchpoint. Bots will make recommendations, personalize communications and adjust service algorithms in real-time based on data points. CRM will no longer be seen as a marketing function, but rather an operational tool that intelligently orchestrates how everyone interacts with a guest. For Cendyn specifically, we will continue to grow our organic revenue at 20% year over year, along with continued evaluation of M&A opportunities. Do you have any new products or feature launches? As we continue to operationalize CRM for hotels, our latest release of eNgage allows for more sophisticated algorithms that anticipate varying engagement opportunities with hotel guests that, in turn, alert hotel staff. We have a lot of hotels using this solution with great success for personalization, including our client TFE Hotels, headquartered in Australia. They've got eNgage across their international hotel group in Australia, New Zealand, Germany, Denmark and Hungary. What advice do you have for hoteliers in this economy? Adopt more technology. Even with all the strides the hotel industry has made, it is still behind other industries. Technology must have an ROI by driving sales and marketing performance. With eInsight, our CRM product, we drove an average 33X ROI for our hotel customers in 2018. As the economy hits an inevitable slow down, technology will determine the winners and losers. What's one piece of advice that you have for any entrepreneurs looking to get into the hotel tech space? Keep it simple. Make it valuable. This has been a mantra of Cendyn from the beginning of our company. What is the best book you've read lately? I think we are experiencing significant generational differences due to technology, social media and the varying thought processes. Given that, I thought "Sticking Points" by Haydn Shaw does a great job of explaining how we can make this work with our evolving business teams. Great people working in harmony make great companies. What is your favorite podcast Cendyn's upcoming podcast series, of course. What is one thing that most people don't know about you? I play guitar and am certified in scuba diving. I plan to play the underwater music festival in Big Pine Key, FL next year. I also meditate under a pyramid on life and business opportunities when needed.
Load more
Recent Email Marketing & Hotel CRM News & Community Updates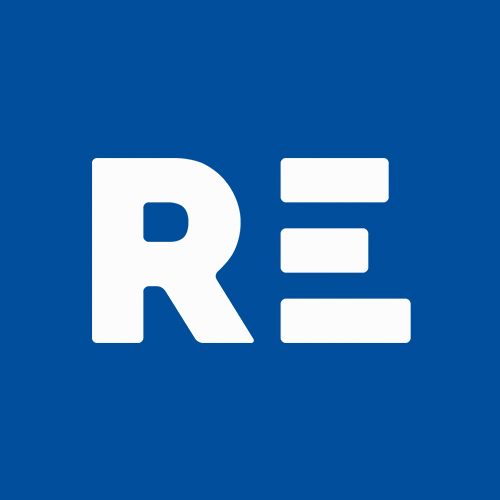 SAN FRANCISCO - Revinate, the software as a service (SaaS) company that helps hotels make the most of every guest, today announced a partnership with GCommerce, a leader in hospitality digital marketing services. Together, the companies can offer their clients a complete suite of digital marketing solutions to capture guest bookings throughout the entire traveler lifecycle, from discovery to booking to return visit. Kelly Robb, VP of Marketing and Growth at Revinate says, "Getting guests to book direct is harder now than ever before given the digital acumen of OTAs. Hotels need a strong partner, like GCommerce, to level the playing field and ensure that they can compete and win. With the addition of services around Revinate Marketing, GCommerce can provide clients with the industry's most powerful CRM, to ensure that the first booking will not be the last." "We have looked at a lot of guest data and email marketing solutions and I am excited to be able to offer Revinate Marketing to our customers," says Lindley Ferris, SVP Marketing at GCommerce. "In addition to being able to segment by audience and serve the most relevant emails, the data from Revinate Marketing will help us better understand our clients' guests to improve our overall marketing efforts." Aparium Hotels is one of the first companies to leverage both GCommerce's services and Revinate's software. Jenna Reed, Creative Director at Aparium Hotels, says, "As a joint customer, I'm excited to see Revinate and GCommerce working closely together to drive revenue on behalf of their clients. Both companies deeply understand the industry and the pressure on hotels to drive direct bookings. Both companies have been incredible partners and have given us the tools and expertise we need to hit our revenue goals."
Load more