HT SCORE
87 out of 100
Hotel Tech Score is a composite ranking comprising of key signals such as: user satisfaction, review quantity, review recency, and vendor submitted information to help buyers better understand their products.
Learn more
Reviews Summary
Ranked #4 out of 54 in Hotel CRM & Email Marketing
Verified Customer Support
GuestJoy's customer support processes haven't yet been verified by Hotel Tech Report.
Learn more
Most popular for
City Center Hotels

12 verified reviews

Luxury Hotels

10 verified reviews

Extended Stay & Serviced Apartments

6 verified reviews

RV Parks & Campgrounds

5 verified reviews

Vacation Rentals & Villas

1 verified reviews

Limited Service & Budget Hotels

1 verified reviews
GuestJoy CRM Overview
Engage your guests during their stay to convert them into future reservations! A superior guest experience is key to your guests thinking of you next time they book. Use our convenient online check-in, personalised upselling, custom feedback surveys and more to level-up your guest experience with ease. Automatically collect more email subscribers and followers to launch more effective email and so...
About GuestJoy
Founded in 2014 | Headquarters in Tallinn Estonia | 11 employees
GuestJoy CRM is designed for independent properties and local chains in mind. No complicated setups or reading training manuals. Very easy to get started with a...
CRM
Hotel CRM & Email Marketing
Send stunning marketing emails to your guests and encourage them to book directly next time. Launch more effective campaigns with detailed PMS data.
Surveys & Feedback
Guest Surveys & Feedback
Be nice - never let the guests just walk away. Ask how they enjoyed their stay and what could be improved. Encourage happy guests to post reviews on the world's biggest websites.
Upselling
Upselling Software
Reach out to your guests with upsell offers tailored to them before they arrive at your property. Impress and delight your guests with upgrades, services, and products that will enhance their stay with you, all while maximising revPAR - without your team doing a single thing!
Check-in
Contactless Check-in
Help reduce lines in your reception by having your guests check in from their mobile device. No app required - a faster, safer check-in makes for a happier guest!
Guest Directory
Hotel Guest Apps
Throw away old room directories. Easy updating of content and keep your property germ free.
Pros & Cons
96% recommend
Expert Q&A and Partner Recommendations

Hotel CRM & Email Marketing
Combine the power of a Hospitality CRM with personalized Email Marketing to drive revenue and build guest relationships.

Hotel CRM & Email Marketing
The right connections at the right time

Hotel CRM & Email Marketing
dailypoint™ - the only #realCRM. dailypoint™ is the leading Data Management and CRM platform for individual hotels and hotel groups.
View GuestJoy alternatives
Find the perfect fit
Want to find out if GuestJoy is the best fit for your hotel?
Take the Quiz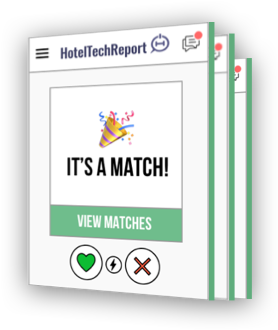 GETTING STARTED
Download the 2021 Hotel CRM & Email Marketing buyer's guide
Free download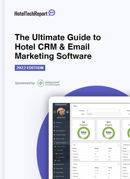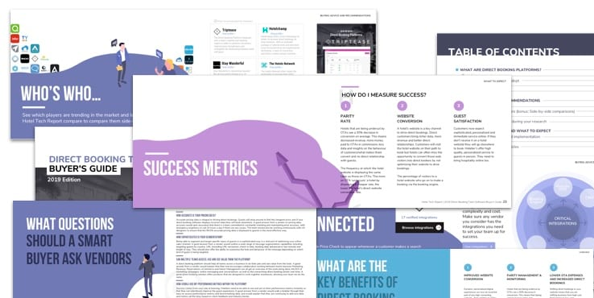 MARKETS SERVED
Central America
Antarctica
Oceania
North America
South America
Europe
Asia Pacific
Middle East
Africa
VERIFIED MARKETS
Ireland
Czech Republic
Hungary
Estonia
Iceland
Latvia
United Kingdom
Finland
Poland
Cyprus
France
Indonesia
Netherlands
Egypt
Low review volume alert
This vendor is 42% below the category average..
Declining share of voice
This vendor has fewer recent reviews than average compared to other top Hotel CRM & Email Marketing providers. It is advised that you ask for recent references before proceeding.
GuestJoy CRM Review:
Game changing tools!
Sales Executive from Hostels in Kells (Ireland)
What do you like most?
The system is very user-friendly, and customer support is amazing and is always listening, advising and sorting out any of my issues/requests. I like to work with people / companies who continue develop t...
What do you dislike or think could be improved?
Everything that I had in mind was already sorted, plus I stay in touch with Andrew on any improvements I have in mind. So nothing to report here.
GuestJoy CRM Review:
perfect tool
hotel manager from City Center Hotels in (Czech Republic)
What do you like most?
Very simple structure for the guest, easy to manage from hotel side. Allowing us to provide to guests up to date information about the hotel and services
What do you dislike or think could be improved?
nothing all is fine
GuestJoy CRM Review:
GuestJoy helps us achieve our paperless environment.
Owner from Boutiques in (Indonesia)
What do you like most?
At Desa Hay, we strive to be a completely sustainable property and GuestJoy's online check-in and directory features help us achieve that. The online checkin has had great uptake and gives us an opportuni...
What do you dislike or think could be improved?
At this point the only thing I would like improvement on would be reporting\data extract on the custom questions we ask during checkin process.
GuestJoy CRM Review:
Highly recommended
Operations Manager from RV Parks & Campgrounds in Paphos (Cyprus)
What do you like most?
Great tool to improve guest experience and to gain upsell. Online check-in is very convenient. GuestJoy is very handy and simple to use.
What do you dislike or think could be improved?
At this moment we cannot comment on improvements as we have started working with GuestJoy this year. We are satisfied with the service by now.
GuestJoy CRM Review:
A must have in Hotels
Revenue Manager from Luxury Hotels in Amsterdam (Netherlands)
What do you like most?
When I started with Guestjoy at Luxury Suites Amsterdam we had a pretty good idea about the options Guestjoy offered us. This because we worked with similar tools in the past. Only the big difference is, ...
What do you dislike or think could be improved?
I recommended Guestjoy to create a library for upsell items, this way hotels can use ideas from other hotels, and the don't have to think about new ideas themselves.
GuestJoy CRM Review:
An invaluable communication and guest relations partner
Owner from Luxury Hotels in (United Kingdom)
What do you like most?
Easy integration with PMS and set up of guest communications Successful upselling tools Very responsive and innovative team Extremely successful reputation management tool
What do you dislike or think could be improved?
We are very happy with the Guestjoy software partnership and look forward to their new in room guest interaction which will enhance our communications
Monthly subscription (/room/month)
Less than $3/room/month