69
HT Score

Hotel Tech Score is a composite ranking comprising of key signals such as: user satisfaction, review quantity, review recency, and vendor submitted information to help buyers better understand their products.
Learn More
Certificate of Excellence
Ratings Summary
4.7
3 reviews
69
HT Score

Hotel Tech Score is a composite ranking comprising of key signals such as: user satisfaction, review quantity, review recency, and vendor submitted information to help buyers better understand their products.
Learn More
Ranked #2 out of 31 in Social Media Tools
Verified Customer Support
Hootsuite's customer support processes haven't yet been verified by Hotel Tech Report.
Learn more
Work For Hootsuite? Claim Profile
Hootsuite is the most widely used social media management platform. Our battle-tested technology, extensive ecosystem, and social DNA help organizations create human connections at scale.
About Hootsuite
Founded in 2008 | Headquarters in Vancouver, BC | 1 employee
Integrates with
Hootsuite doesn't have any verified integrations. Check back later for new Hootsuite integrations.
Pros & Cons
66% recommend
Top Hootsuite Alternatives
Social Media Tools
Social Media Management, Facebook, Twitter, Instagram, Google+, LinkedIn, Engagement, Analytics, Social Media ROI, Marketing, and Team Collaboration
Social Media Tools
Marketer managed customer data system creating a persistent, unified customer database that you can integrate into all of your marketing channels.
Social Media Tools
content marketing, hotel marketing, website conversion, content generation, Tourism, Luxury Hotels, Digital marketing, Live Content, Public Relations, Social Media, Social Media Marketing, SEO, Marketing, Destination Marketing, Technology, Visual Content, Photography, Videography, Content Automation, and Social Media Engagement
FIND THE PERFECT FIT
Want to find out if Hootsuite is the best fit for your hotel?
Take the quiz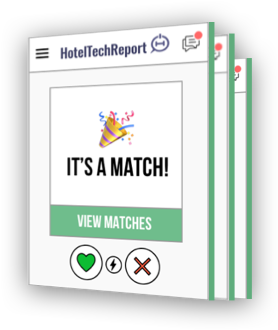 Notifications
Social review tracking
Service Recovery/Escalation
Guest Feedback Management
Case Management
Marketing dashboard
Facebook Integration
Instagram Integration
Twitter Integration
Linkedin Integration
Mobile App
This vendor has not disclosed their pricing models. We advise that you check with references to ensure competitive pricing.Click here to find a reference
Free Social Media Tools Reports
View all