0
HT Score

Hotel Tech Score is a composite ranking comprising of key signals such as: user satisfaction, review quantity, review recency, and vendor submitted information to help buyers better understand their products.
Learn More
Certificate of Excellence
Ratings Summary
N/A
0 reviews
0
HT Score

Hotel Tech Score is a composite ranking comprising of key signals such as: user satisfaction, review quantity, review recency, and vendor submitted information to help buyers better understand their products.
Learn More
Ranked #6 out of 16 in Website Livechat
Verified Customer Support
Zoho Corporation's customer support processes haven't yet been verified by Hotel Tech Report.
Learn more
Work For Zoho Corporation? Claim Profile
Zoho (Live Chat) Overview
Start proactive online live chat with your website visitors and provide live customer support. Increase the ROI on your content, SEO, Adwords and email marketing efforts. Get started now to connect with real time visitors.
About Zoho Corporation
Founded in 1996 | Headquarters in Pleasanton (United States) | 6929 employees
Integrates with
Zoho Corporation doesn't have any verified integrations. Check back later for new Zoho Corporation integrations.
Top Zoho Corporation Alternatives
Website Livechat
Turn website visitors into guests with real time chat.
Website Livechat
Never miss a direct booking again.
Website Livechat
Live chat for your hotel's website and booking engine to increase conversions.
FIND THE PERFECT FIT
Want to find out if Zoho Corporation is the best fit for your hotel?
Take the quiz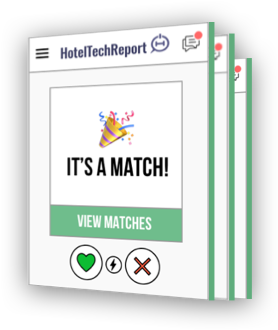 Mobile App
Facebook Messenger Integration
Chatbot
Whatsapp Integration
Automated Replies
Message Routing
filter 0 verified Zoho Corporation reviews
There are not enough reviews of Zoho (Live Chat) for Hotel Tech Report to provide buying insight. Below are some alternatives with more reviews:
San Francisco (United States)
86

80

56

Can't find the answer to your question about Zoho (Live Chat)?
Submit your question to get help with a specific inquiry about your interest in Zoho (Live Chat).
This vendor has not disclosed their pricing models. We advise that you check with references to ensure competitive pricing.Click here to find a reference