Reviews Summary
10
HT Score
Hotel Tech Score is a composite ranking comprising of key signals such as: user satisfaction, review quantity, review recency, and vendor submitted information to help buyers better understand their products.

Learn more
Share of voice declining
Ranked #5 out of 8 in Group Sourcing & RFPs
Verified Customer Support
Cendyn's customer support processes haven't yet been verified by Hotel Tech Report.
Learn more
Cendyn (Sales Suite) Overview
About Cendyn
Founded in 1996 | Headquarters in Boca Raton (United States) | 350 employees
Pros & Cons
100% recommend
Group Sourcing & RFPs
Send stunning and compelling RFPs that make prospects take notice—and sign contracts.
Group Sourcing & RFPs
No lead left behind. No proposals wasting away in an inbox.
Group Sourcing & RFPs
Increase Meeting Rooms & Events' Sales Through Your Own Website
View top Cendyn alternatives
FIND THE PERFECT FIT
Want to find out if Cendyn is the best fit for your hotel?
Take the quiz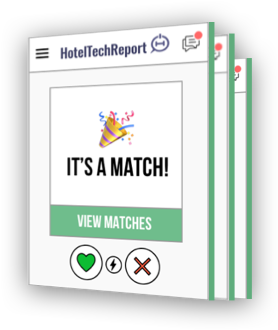 Website Booking Engine
Automated Responses
Response Management
Team Collaboration
Content & File Management
Monthly subscription (Flat)
Related industry news
Cendyn doesn't have any recent company updates, news or announcements
Resources & reports
Cendyn doesn't have any free e-books or reports available