4 Common Hospitality Tech Stack Pitfalls (and How to Avoid Them)
By Matthew Lynch
Last updated July 09, 2021
2 min read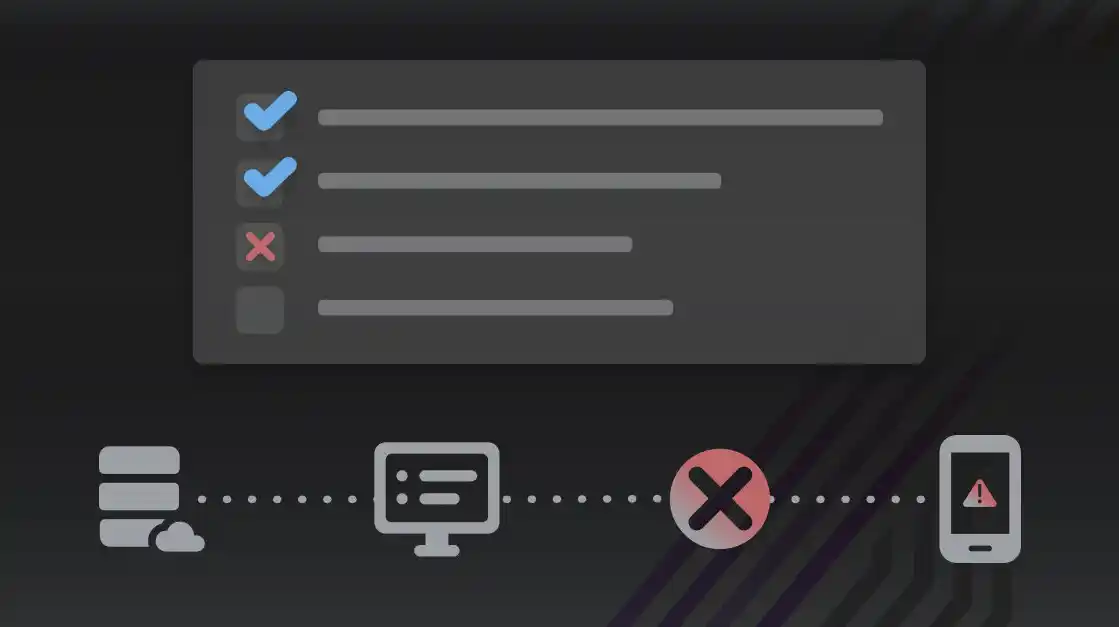 In the age of technology, connectivity is critical to property and brand-wide success—and it affects every aspect of rising industry trends around security and mobile payments. To find the right vendors and put the right tech in place, you need the right information. You need to know how the tech you're looking at is going to integrate with the systems you already have in place.
So before anything else, view the tech through the lens of your SOPs. What would a day in the life of your staff look like? Are there significant gaps in functionality or connectivity? If so, it's a no-go right from the start. If not, it's time to dig into specifics. Here are four key pitfalls for hoteliers to know and avoid in order to find success:
1. Hotels have more technology than ever—and when systems don't communicate, the business consequences can be devastating.
Between your PMS, POS, and staff collaboration tools, there's plenty to worry about. Add in guest-facing tech and hotels can suddenly have more different solutions than time to sift through them. And if a single cog in the machine isn't working in conjunction with other things, it can be a disaster for operations. Before signing up with a new vendor, make sure what they're offering will integrate with the critical systems your property already uses on a daily basis. Your tech should maximize your staff's efficiency, not add extra stress or unnecessary steps. To further ensure a quality integration, look for a vendor that builds their integrations directly. A more advanced integration is much more likely to be certified or otherwise validated by others.
2. When operations suffer due to bad integrations and siloed data, the guest experience suffers as well.
When systems don't communicate, information is either duplicated or never shared at all causing guest requests to never get fulfilled or get fulfilled twice. And this isn't something staff can be expected to handle or track. The reality is, many simpler integrations pass less information which creates a shallow and less efficient system. Make sure you are getting integrations with depth—the more information your systems can share the better.
If you want to ensure the vendor you are looking at has effective integration and consistent guest satisfaction, go to the source. Ask to speak to a customer who is currently using the integrations you need. Get your questions answered by someone who can vouch for how things affect the guest experience and day-to-day operations.
3. Security is absolutely essential to connectivity. Here's what to watch out for on that front. 
If a vendor declines a security audit, there's a reason. A good place to start is by asking if their integrations meet industry standards from organizations like HTNG (Hospitality Technology Next Generation) or OTA (OpenTravel Alliance). Are they directly involved with those industry organizations? And find out if they have regular security audits. No confident vendor declines a security audit. They aren't easy for anyone, but they're necessary and they exist for a reason. You need to know if their system is secure. Declining an audit is a huge problem and an indicator a vendor may not be all they say they are. Seasoned vendors will understand that request from the beginning.
4. Payments are among the highest levels of integration to achieve and the thing everyone wants right now.
Payments are the most in-demand integration: are the vendors you're looking at prepared? If a vendor has payments capabilities right now, that's an indicator they're advanced and up to speed on the latest developments in hospitality. Ask: Do they process or facilitate mobile payments—namely, do they leverage a PCI-compliant payment gateway that has authorization and settlement capabilities specifically for lodging? If they do, huge green light. If not, a little worrying.
Beyond the overall importance of connectivity and how it affects trends like security and payments, buyers should be looking for a trustworthy vendor above all else, and knowing which questions to ask during the buying process plays a key role in determining that.
So there you have it: those are some of the red flags you should be watching for—but what are the green flags? If you want to find a vendor partner that goes above and beyond, there are two quick things to check for: a dedicated team for integrations and a product roadmap that demonstrates ongoing commitment to innovation. If a vendor has both of those things, they're likely not just good at what they do, but great at it.
For more in-depth vendor questions, check out 10 Questions to Ask Vendors Before Your Next Purchase.