5 Hotel Marketing Ideas You Should Try Right Now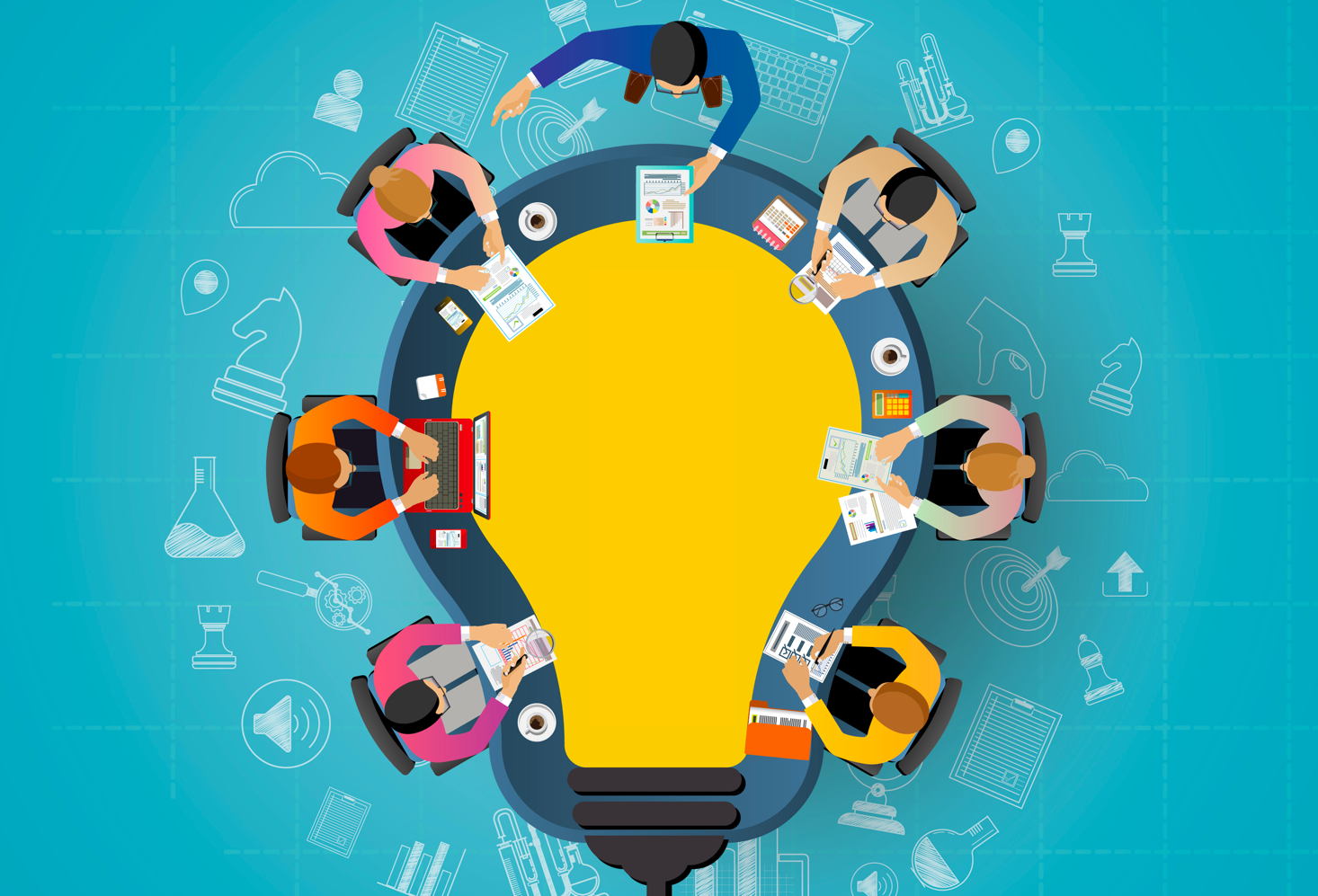 Whether your hotel is a local landmark or a new kid on the block, it's always a good idea to add fresh, new strategies to your hotel marketing plan. You may think that innovative ideas for hotels need months of planning and a budget that's out of your reach, so let us assure you that you can implement creative marketing strategies in a short time frame and with little or no financial resources.
In this article, we'll share five marketing strategies for hotels and resorts that will attract new guests, drive direct bookings, and even strengthen guest loyalty. Best of all, these strategies are low cost and don't require much planning. In fact, we recommend that you try one today! Which of our hotel marketing ideas will you try right now?
Target repeat guests with personalized offers
With so much attention given to acquiring new guests, it can be easy to forget about a valuable segment of traveler: your repeat guests. Why are repeat guests so valuable, you ask? Studies show that the acquisition cost for new guests can be between 5 and 7 times that of existing guests. Furthermore, "the probability of selling to a new customer hovers around a mere 5 to 20 percent. Meanwhile, the likelihood of selling to an existing customer is between 60 to 70 percent." Essentially, guests who have stayed at your hotel are more likely than new guests to book, and a repeat guest's booking costs less than that of a new guest.
Give your loyal guests a little TLC with a personalized email that recognizes their loyalty. In the email, you want to make the guest feel special, so craft the message for your VIPs in a tone that sounds exclusive and appreciative. As the cherry on top, offer a special promo code or freebie that rewards the guest for their loyalty. Besides, your loyal guests can be your best salespeople, so treat them to a special offer that they'll want to tell all their friends about.
Give your employees a shout-out on social media
Social media is a great way for hotels to stay connected with repeat guests and build brand awareness. But in addition to flattering shots of your pool, restaurant, and bathrooms, social media is also a fantastic channel for bragging about your hotel's most valuable asset: your employees. After all, a memorable interaction with your staff is more likely to inspire a guest to return than your furniture is.
For example, Hilton recently shared a video on Instagram about an employee's journey from a refugee to an apprentice at Hilton Frankfurt City Centre. Besides just celebrating the employee's story, the post received more views than any of Hilton's other video content and over 28 times the average comment volume.
Video content is certainly engaging, but you don't need to produce a film like Hilton's to get similar results. Grab your smartphone, walk into the lobby, and snap a photo of your front desk agents in action. Or start an "employee of the week (or month)" campaign that publicly recognizes team members for their hard work and dedication to your guests. Once potential guests learn about the exceptional service your staff provides, they'll want to stay at your hotel.
Partner with local businesses
Google's algorithm spits out completely different recommendations for local searches. If you search for a global term like "red shoes" you'll likely see ecommerce results to buy online but if you search for a local term like "hospitality jobs" you'll see results like "Los Angeles Hospitality Jobs" because Google knows that you are looking for something local.
No, we're not going to jump into SEO in this article. The point is that Google is the best marketer in the world and they deeply understand the power of local. Connecting with a local ecosystem of hospitality industry and retail businesses can have powerful effects on your business.
Wondering how to promote hotel sales among new segments of guests? Thinking outside of the box (in this case, your hotel is the box) can lead to some exciting and creative marketing ideas. If your hotel marketing plan seems stale, consider partnering with local businesses to host events, offer unique amenities, or collaborate on promotional offers that can reach new audiences.
Joining forces with nearby businesses can allow your hotel to offer unique amenities that aren't in-house. Do guests wish your hotel had a restaurant, a gym, or a spa? Rather than investing thousands of dollars in renovations, try investing a few hours in building a partnership with a restaurant, gym, or spa next door. For instance, the historic Lenox Hotel in Boston didn't have the space for an on-site spa, so the property partnered with G20 Spa + Salon across the street. With the ability to offer spa services to its guests, the hotel is now a stronger competitor among luxury hotels in the area.
Though the partnership might not materialize immediately, you can start brainstorming potentially local business partners and start the conversation today.
Start by mapping out your current customer personas as well as your target audience of potential customers. If you are targeting millennial influencers you'd likely want "Instagrammable" spots and if you're targeting business travelers you will likely want to introduce great happy hour spots and business lunch experiences.
Next, gather a list of all your favorite local businesses using sites like TripAdvisor or Yelp. You'll want to make sure that they all have stellar online reviews because if you recommend somewhere or sell an experience that has bad reviews your guests may lose trust in you. Start with a light partnership like a guest blog post (content marketing) on their website or a mutual social media marketing campaign where you use each other's hashtags on Twitter, Instagram or Facebook to cross promote each business.
Once you've got trust that your guests will love the experience consider bringing them more into the fold on your hotel marketing strategies like email marketing and loyalty. Figure out ways to package their offers into your room promotions or even integrate them into your loyalty program. Starwood (now Marriott) was famous for doing this with SPG Moments where their hotel industry loyalty members could redeem points for experiences like concerts and fine dining.
Whether you're a boutique hotel, major brand or even an AirBnB host you need to connect your guests to the local environment and make them feel at home - that's what hospitality is all about.
Answer guest questions or comments with a personal touch
Responding to guest reviews and social media comments can sometimes feel like a chore, but it's important to remember that these responses provide an excellent opportunity to market your hotel. Rather than using canned responses or templates, answer each one individually, speaking to any specific questions or situations the guest mentioned - both positive and negative. Did a guest mention they loved the shampoo in the shower? Great! You can talk up your organic eucalyptus-scented toiletries that are thoughtfully presented in eco-friendly dispensers. Or was the guest disappointed in the food at your restaurant? Then you have the perfect opportunity to mention that your hotel has just hired a new chef who will be completely revamping the menu options (only if that's true, of course).
In addition to reviews, social media comments deserve personal treatment. RIU Hotels and Resort does an excellent job of responding to each and every comment personally. Even if the comment doesn't have a question, the RIU team will say something like "thanks for your comment" or "we'd love to have you." Their responses come across as genuine and thoughtful, which is probably exactly the impression that the brand wants to make.
Another example of going above and beyond to respond to guest inquiries is when a child forgot their stuffed animal at a Ritz-Carlton hotel. The hotel found the lost toy, but instead of simply mailing it back to its rightful owner, the hotel took photos of the stuffed animal receiving the royal treatment at the hotel and included some Ritz-branded souvenirs in the box. The hotel also posted about the situation on social media, and the post went viral.
As these examples show, innovative ideas for hotels to build online marketing power doesn't need to be expensive or time-consuming. Try taking a few extra minutes to respond to guest comments today.
Ask real people to test your website
When was the last time you asked to watch someone book a room on your own website? If you answered, "never," then today is a great day to perform an impromptu website audit. Ensuring your website is user-friendly and glitch-free is one of the most important pieces of your hotel marketing plan, because if your website has errors and guests can't book easily, then all of your great marketing ideas are for nothing.
To conduct these mini usability tests, go into your local coffee shop (or even ask your friends or family at home) and kindly ask patrons to book a room while you watch over their shoulders. As a hotelier, you might think the booking process is simple, but to someone who might only book a hotel room once per year, your website could be confusing.
To get the most out of these tests, take detailed notes about your findings so you can make improvements to your site later. As your testers navigate through your site, you might notice their body language - do they tense up or show stress during any part of the booking process? - and whether they ask any questions. These are important observations that reveal pain points on your website.
If you have some computer programming experience, perhaps you can resolve the issues on your own, but if not, then you'll want to turn to an expert. Partnering with a digital marketing agency like D-Edge ensures your website is always in perfect working order. A digital marketing agency can help you not only maintain an intuitive, seamless website, but also source content and optimize your site for search engines. With a strong website, you can make progress toward your direct booking goals.
--
With these five hotel marketing ideas, you don't need to wait for budget season or hire a marketing department to make an impact. These simple, low-cost hotel marketing ideas are ready for you to implement today so you can reach new guests, keep loyal guests coming back, and book more rooms.