5 Ways for Hotels to Optimize Revenue and Speed Up Recovery
By Wanny
Last updated January 26, 2022
2 min read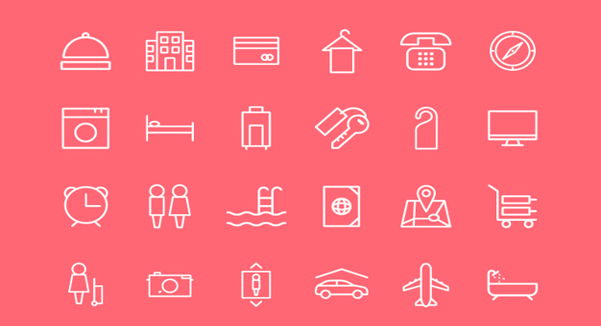 2021 is a year of hope: hope for the return to normal, hope for the ability to travel again, and hope for hard-hit industries to fully recover. The hotel industry has struggled a great deal because of the pandemic, but this year, it looks forward to recovery. To effectively make the most of this year, hotels will need to find ways to optimize their revenue. Here are some strategies hotels can use to do so.
1. Web chat
Everyone in the hotel industry knows that direct bookings allow hotels to keep more of their profits. In order to drive more direct bookings, hotels can open up a live channel of communication on their websites. Live chat can allow browsing prospective guests to easily get all the information they need in a timely manner, and it exposes them to your hotel's excellent customer service before they even make a booking. With over 90% of consumers being satisfied after talking to businesses over live chat, web chat can open up many opportunities for direct bookings.
2. Upsell early check-in, late check-out, and room upgrades.
No matter what type of hotel you manage, there is always an opportunity for upselling early check-ins, late check-outs, and room upgrades. Hotels can use messaging to stay in communication with guests and easily let them know about these offers.
If guests seem to be arriving early or if they need more time on their way out, hotels can offer early check-in or late check-out via text message, and guests can pay a small fee to have a more comfortable experience that best fits their schedules. Guests may not immediately think of these offers when they're stressed over checking out on time, so it's important to remind people of them.
Also, hotels have many possibilities when it comes to room upgrades. Whether that be changing the assigned room itself to have a nicer view or including extra amenities like a more luxurious toiletries package, hotels can offer up these upgrades to guests. This allows a more personalized experience while simultaneously optimizing revenue.
3. Upsell hotel-specific amenities via scheduled messaging
Of course, every hotel has its own special amenities, facilities, and/or activities that can be used to upsell guests. Does your hotel have a spa? Do you have a partnership with nearby golf courses? Is there live music at the restaurant? Let guests know about everything that's going on at your hotel.
Sending every guest a text message can take a lot of time, and when your staff is busy with ensuring everything is running smoothly at the property, it can be hard to remember to take the time to send those text messages. To save that time, hotels can set up scheduled messages that automatically send out to every guest on property, so you can remind everyone about that happy hour special right before it begins.
4. Use digital booklets
In an age where everything is digital, hotels can showcase their best offerings through digital means as well. With digital booklets, hotels can display important notices such as social distancing guidelines, include YouTube videos such as instructions on how to start the shower, and feature amenities in a visually appealing way. There's no need to print marketing brochures for every room when you can simply direct every guest to a comprehensive one-pager online.
Digital booklets can allow guests to easily access all the information they need to know about the hotel while simultaneously encouraging them to try all that the hotel has to offer. Direct guests to make spa reservations, or include your hotel restaurant menu on the booklet to allow guests to make food orders straight from their phones. When everything is just a few clicks away, hotels can effectively drive additional revenue.
5. Invite past guests back
It's five times more cost-efficient to nurture an existing customer than it is to attract a new one. That's why it's important to build strong relationships with guests. Loyal guests already know that they will enjoy their time at your hotel, so you don't need to spend extra time convincing them of that. All you need to do is to continue providing excellent and personalized experiences, so they want to keep coming back for more.
To truly build stronger relationships with past guests, try personalized remarketing campaigns that target past guests based on interests and behaviors. Invite guests back for special offers that cater to them personally, and they'll be more likely to come back. And when sent through text-message, marketing campaign messages will be much more likely to be engaged with, since 95% of SMS marketing messages get opened.
In Conclusion
With the pandemic gradually getting under control, it's very likely that hotels will see more eager travelers later in the year. As the hotel industry reaches that point, it can strategically optimize revenue and speed up recovery.