Best Practices for Managing Your Hotel's Next Property Improvements
By Lillian Connors
Last updated June 25, 2020
2 min read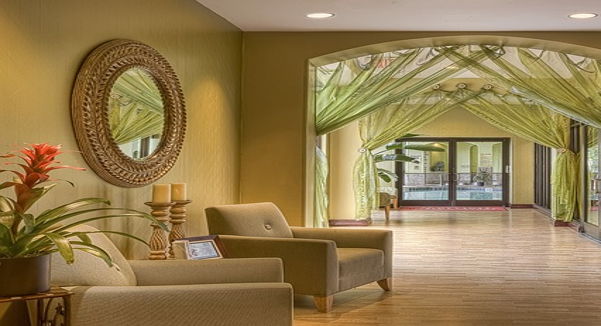 A PIP, or a Property Improvement Plan, is a set of requirements that must be met so that a hotel is in compliance with brand standards. For hotel owners dealing with branded and franchised hotels, PIPs are often an unwanted, yet unavoidable part of their work. In practical terms, it prescribes the expected quality standards for all interior and exterior elements, such as lighting, faucets, etc.
In reality, a PIP can get quite costly for hotel owners. So, we imagine that, every time they are due for a PIP, they must seriously consider whether it is worth keeping the property or if it is time to sell. In other words, they must compare the costs of a PIP with any projected gains, taking into account the current state of the market and their competition.
In the right market conditions, a PIP can be highly beneficial. If a PIP gives a hotel a chance to stand out among the competition, it can reward the owners with a greater market share and increased customer satisfaction, and thus a greater profit.
On the other hand, if a market is already saturated with hotels adhering to similar or higher standards, or if there's no real interest for an improved hotel experience, or if any other circumstance exists that may threaten expected profits, then a PIP project could result in significant losses.
A PIP will often be required with the purchase of a flagged property, or it may be required of an already owned flagged property. Whichever the case may be, a PIP is generally the source of strain on the property owner's finances. This is particularly true in today's hotel landscape, where many franchises are taking the sustainable hospitality route and requiring the introduction of more energy-efficient elements across the board.
Property owners are often forced to take out a loan in order to complete a PIP. There are SBA funding programs specifically designed for this, and many lenders offer a variety of specialized PIP loans as well. Regardless of the chosen loan type, a PIP project completion is bound to be a meticulous, detailed process that involves many parties and substantial accompanying documentation.
Managing a PIP construction with so many variables is a daunting task. A timely completion is essential, as any setbacks to the construction work can cause serious damage through additional costs, liens, and a subpar customer experience. The absolute priority in this complicated process is ensuring that the contractors and subcontractors are paid out on time.
A recent study has revealed that the construction industry has generated $40 billion in excess costs, primarily related to late payments and liens. The majority of these costs could have been avoided through an efficient and timely payments application.
That's where Contract Simply comes in. Their construction loan management software is a smart and effective solution that ensures tidy paperwork and no missed or delayed payments. As Contract Simply's CEO Will Mitchell explains, by automating mundane tasks and centralizing budgets, invoices, and other relevant documentation, the software expedites the draw process and ensures timely payments for all parties. It uploads all contractor pay applications automatically and keeps track of project's unique requirements, ensuring that all documentation is prepared and processed without wasting any time. Its documentation review system also allows you to react to any concerns and clarify potential issues to avoid funding delays.
Centralizing all relevant documentation enables swift payments to contractors practically the moment the draw is funded, and digitized receipt tracking prevents any lien issues and ensures a smooth construction and funding process.
The key to a successful PIP construction funded through a loan is maintaining pristine documentation and sticking to the agreed payment schedule. Quality construction loan software can take on a large part of that responsibility and alleviate the risks of construction delays, financial losses and unhappy customers.