Adapting to Changing Traveler Behaviors and Expectations in 2022
By Andrew Gogus
Last updated April 05, 2022
4 min read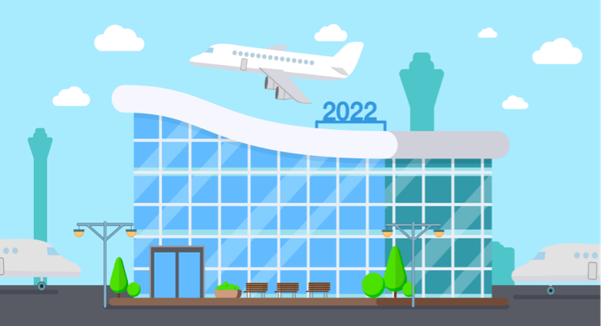 Understanding travel trends and behaviors has been somewhat more difficult to recognize in the midst of the pandemic. However, some undeniable facts remain for the changing traveler behaviors and expectations. It's important to learn and adapt in order for your business to reach its highest potential and maximize revenues.
To begin, the traveler demographic is notably shifting and we will be seeing a great increase in the amount of Gen Z travelers. Generation Z, or Gen Z, includes anyone born between 1995 - 2012. This is the first generation that is digitally native. Meaning that the generation grew up with technology from a very early age. As some hoteliers might see this group as low-spending, that is in fact not true. Not only do the younger ones influence the destinations chosen by their parents, but older Gen-Zers are said to spend even more than regular tourists. Eager to travel and experience the world, young travelers are likely to return and give more value to the destination over their lifetime. According to UNWTO "Young people see travel as an essential part of their everyday lives, rather than just a brief escape from reality."
In order to capture the attention of the first digitally native generation, it's crucial to be as visible as you can online, provide a smooth booking process, and be able to offer customized promotions to guests.
Grow Online Visibility Across New Booking Channels
It is almost inevitable that your property needs to have a strong online presence. This means not only having a website for your property that allows travelers to book but also being visible and listed on multiple different online travel agencies (OTAs).
Being present on multiple different platforms greatly increases the segment of travelers you are able to reach. Different countries and regions have different booking habits when it comes to choosing an OTA, so it is important that your property is listed on those websites. According to Expedia, "Gen Zers turn 31% more to OTAs than they were prior to the COVID-19 crisis." Surely, trying to manage your property on different platforms and keeping everything up to date, will be very difficult and time-consuming. This is where a channel manager will be the most beneficial to you and your property. A channel manager is a tool that enables hoteliers to connect to multiple different OTA's and allows them to manage bookings and update inventory from one platform. Choosing the right channel manager will help you not only bring in more guests and maximize profits but also save time allowing you to focus on offering a seamless guest experience.
Facilitate Quick Booking via Your Direct Channel
There is a fundamental difference between older and newer generations. It's important to understand and leverage these differences to your advantage. According to global studies, while millennials have an attention span of 12 seconds, Gen Zers have decreased this to 8 seconds. This means you have an average of 8 seconds to make the best first impression and encourage the travelers into the booking flow. Doing so requires you to have a seamless booking experience. Enabling your guests to easily choose a room type, date, and payment method is essential. These can all be attained by using a booking engine. Booking engines are important tools that are easily placed into your website, and enable guests to directly book from your website without going to any 3rd party websites. This helps you provide the quickest and best experience for your guests. Choosing the right booking engine for your property will not only capture traffic but will also cause less frustration for both you and your guests. Easing the workload for your staff is also a huge benefit.  Having rates and availability synced and updated with each reservation, gives your team the time and energy to focus on different tasks, in return providing a better experience for your guests. 
Offer Exclusive Services and Promotions
Even though the attention span may be shorter, Gen Zers actually recall advertising content better than millennials and Gen X. This plays a key role in retaining guests and them coming back for multiple visits. Younger consumers record a high rate of brand preference, meaning they relate closely to the brands they are choosing. They are attracted by a brand's reputation on the environment, its customer care, and product exclusivity. Sustainability and eco-friendliness are major trends and should somehow be implemented to your property. Changes made can range anywhere from using recyclable materials, reducing waste, eliminating plastic utensils, to almost anything that shows that your business cares. Customer care and product exclusivity are other things you should consider offering. Being in the hospitality industry, it should already be pretty evident that customer care should be one of the highest priorities. Product exclusivity, on the other hand, may seem more difficult, but it actually isn't. Offering your guests special deals and coupons that can be used during the booking process, will provide a great deal of interest. These are where it's important to have a promotion engine integrated with your booking process because together they will provide a quick, easy, and rewarding experience. Promotions help you generate appeal and attraction - both of which will drive up bookings. Leveraging promotions to your advantage is important to capture all types of bookings. 
Leverage a Hotel CRM to Drive Loyalty
Understanding the travelers' new behaviors and expectations helps you make the right decisions. We see that the younger travelers prefer brands that align with their values and that they can have a bond with. GRM (Guest Relationship Management) tools help build a relationship with your customers that, in turn, creates loyalty and customer retention.  According to RjMetrics, repeat customers are likely to spend 300x more. Building this relationship may sometimes seem difficult, especially during these times. Guest relationship management tools help you get in contact with guests in their native language before their stay, help guests to make any travel arrangements they may need, and address any customer complaints quickly and effectively.
You will also be able to interact with guests even after they have stayed at your property, which is just as important as before they arrive. Leaving a good impression even post-stay is a great way to leave the best mark.
Considering the irreversible impact of the pandemic on the traveler behavior, the influential Gen Z and the ever-changing nature of the travel industry, it becomes inevitable for you to change the way you do business. Understanding these trends and adapting to them will help you make the right decisions and show you where you should focus more of your energy on. Whether it be providing your guests with a more seamless booking experience with the booking engine, simplifying your operations with the channel manager or improving your guest relationships with promotional coupons and following up with post and pre-stay emails. These tools will allow you to keep up with the new trends and attract travelers who have an entirely different mindset.