Buying a New PMS: It's Not as Difficult as You Think
By Hotel Tech Report
Last updated January 26, 2022
5 min read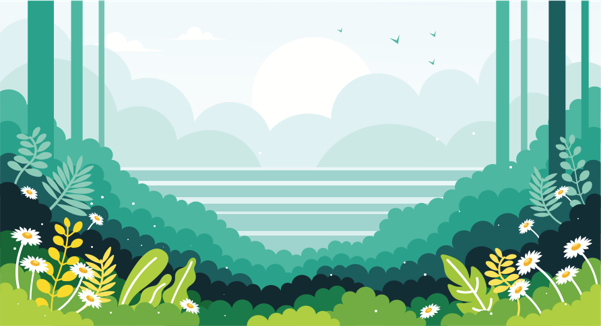 A property management system is the backbone of any hotel's operations, which is why these tools spark such strong opinions among hotel owners. The PMS software suite is used to coordinate reservations, manage room availability, accept payments, check-in guests, and more. Property management systems are the central artery for all activities taking place at a hotel property. Finding the right system is crucial.
Unfortunately, many hotel owners still haven't found a PMS system that works for them. One survey by Fuel Travel uncovered that 55.2% of hotel managers were not satisfied with their current PMS provider. At a minimum, a PMS should give hotel owners the ability to better manage and monitor the key metrics needed to run their business (e.g. average daily rate, occupancy, and RevPAR. Switching to a cloud-based system like the latest version of Oracle OPERA gives hoteliers the ability to keep pace with the needs of an increasingly mobile traveler.
A property management system is supposed to make it easy to manage your on-site workflows. Here's what a PMS can do for your hotel team – and why you must vet your PMS vendors carefully.
What Can the Right PMS Do For Your Hotel Property?
Many PMS systems still in use at hotels are outdated and ill-equipped to integrate with new mobile platforms of the future. Understanding how a PMS can benefit your hotel is the first step in moving toward upgrading your platform. Improve your guest relationships and make your operations more efficient by finding the right PMS for your property.
Property management software gives you new tools to surprise and delight your guests, as well as to reduce some of the friction points before and during their stay. The right PMS can reduce errors from overbookings, lead to a seamless check-in experience, and facilitate accommodating customer requests by remembering a guest's preferences. Oracle's PMS, for example, shows your on-site team details such as a guest's stay history, previous communications, and past service requests. Rich guest profiles make it possible to provide high-grade service without adding a burden to your existing operations.
Along with offering a great experience, your hotel captures its full potential revenue by integrating a PMS with other key hotel software such as a channel manager, revenue management system or CRM. A property management tool maintains advanced rate and room availability restrictions, as well as pricing options: best available rate, dynamic rates, daily rates, base rate, and negotiated rates. The PMS stores these data points and distributes them through an integrated channel manager to ensure your hotel grows it's revenue efficiently. Make more money by letting your PMS adjust rates quickly across all of your channels based on market conditions.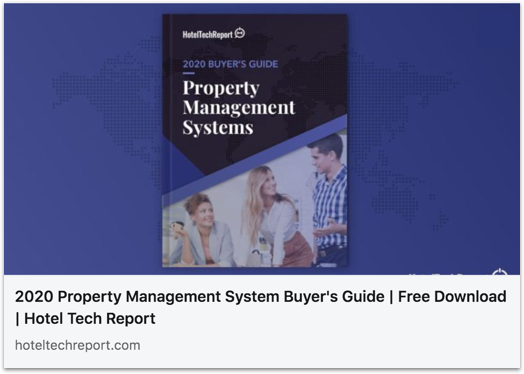 Beyond managing rates, a PMS can also automate tasks like managing room inventory and teams. Oracle's smart PMS tool allocates room inventory to avoid overbooking and manages traffic between your front desk and housekeeping staff to make sure the rooms are clean and ready for guests. Some tools allow you to monitor market data, create automated rules and triggers adjust prices and provide insights related to pace, pickup, and occupancy. Connections with third party integrators like Hapi can automate many of your hotel's operations by facilitating a seamless connection between systems: from managing checklists, to running reports, to scheduling your staff. Save hours spent switching between applications, manual calculations, and recovering from errors by finding the right PMS and tailoring it to your property's needs.
And, ideally, your PMS should be equipped to handle the travelers of tomorrow. Mobile is a must-have feature of any property management system. Oracle's Cloud Service gives staff access to check-in/check-out, reservation management, room status, room maintenance, and task sheets on any smartphone or tablet. Travelers, too, expect to be able to check-in via mobile device. 60% of guests will choose a hotel that gives them a mobile check-in option over a hotel that doesn't have that capability. Your hotel PMS must be equipped to handle mobile check-in and keep up with the needs of guests.
What's New in the PMS Market?
There are a lot of new developments revolutionizing the PMS market. This year has seen innovations in the way a hotel operating system managers guests, greater access for small, independent properties, and the advent of cloud-based features.
Where previous iterations of property management software treated each guest as a transaction, today's PMS products put the guest first. Oracle, for example, offers a loyalty support feature that builds a guest profile based on their previous behaviors. Properties can use customer data to build packages and upsell relevant services based on guests' previous length of stay, spend at restaurants and bars, and other preferences.
Today's property management systems are more accessible and affordable for small, independent properties. Our research shows that a budget PMS starts around $50 per month and scales upward based on number of rooms and implementation complexity.
Lastly, the next generation of property management systems integrates cloud technology, offering a way to deliver new innovations, features, and updates continuously based on customer feedback. Today's hotel operating software won't become outdated at the same rate as the last generation of tools: it's an investment that will continue to pay dividends over time.
Criteria For Selecting a Property Management System
A PMS must integrate with your existing booking engine, channel manager, and email marketing or CRM tool for your property to see the full benefit of using a property management tool. A PMS linked to your booking engine can keep track of guests and move them around as needed to reduce the likelihood of overbooking. When used in conjunction with your channel manager, a PMS can utilize smart pricing to grow your revenue depending on market trends. And, used with your CRM system, a PMS will track guest preferences to empower your team to provide a five-star experience.
PMS vendors each offer different bells and whistles with their software, but these are a few of the key features your system should include:
Intuitive interface: easy-to-use interface so your staff can pick up the system quickly

Reservation modification: keep track of guests and move them around as needed

Centralized dashboard: monitor key metrics and get daily reports at a glance

Customizable taxes and fees: modify taxes, fees, and cancellation policies to suit your business.

Government compliance: comply with local tax and regulations

Guest communication: send automated pre and post-stay communications to your guests.

Reporting suite: generate detailed production and financial reports

Channel availability: sync availability to multiple channels in real-time
How to Compare & Dilligence Cloud PMS Vendors
Every hotel owner has a unique set of needs at their property a PMS can solve. When vetting a platform vendor, here are some of the questions to keep in mind.
How quickly can I train new staff with this system?
The hospitality industry has notoriously high employee turnover. Every time a team member leaves, their replacement must be retrained. Training costs place a huge burden on your operational budget – even more so if your PMS is difficult to understand. Make sure the PMS vendor provides the regular training support you will likely need.
Which channels and/or channel managers do you connect to?
Premium PMS systems will sync your availability to multiple channels in real-time and provide booking engine functionality. Other vendors will also offer an all-in-one solution that reduces the overhead of managing and learning multiple systems.
What kind of support is offered, and when can I contact them?
A property management system is supposed to make your job easier. But, when a PMS fails and you can't take bookings, the system quickly becomes more trouble than it's worth. Every minute your system is down, you're losing revenue and your team members get demoralized. Make sure the vendor's customer support team is available to troubleshoot 24/7/365. Ask how long will it take for the vendor to respond to your support calls. What training materials does the vendor have available? What's their NPS rating from current clients?
How does your platform help me comply with the regulations in my region?
Make sure the property management system can be customized to support your local language, taxes, and government regulations. Can your platform scale with your business?
How open is your system to support 3rd party software integrations?
Without the right integrations, like housekeeping and room assignments, a hotel is impossible to manage. When you miss out on the right integration to upsell, you miss out on revenue. Don't pay through the nose to integrate with other software – especially with so many open APIs available.
Not sure which PMS is right for your hotel?
Use our Property Management Software Finder to get FREE custom recommendations.