Here's why Instagram is the best bet if you want to attract millennials to your hotel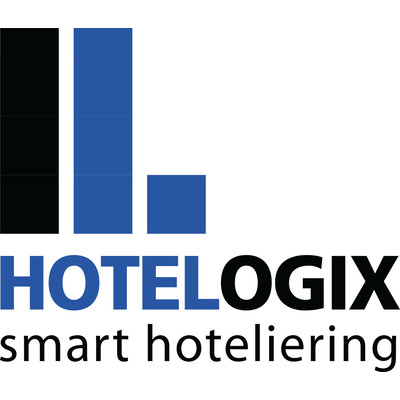 Millennial-targeted marketing has taken the business world by storm. While some brands are just testing the waters, some others have been successful in figuring out "how to market their hotels to millennials". But invariably, one of the most influential ways to attract millennials to bring their business to you, is to connect with them via social media and a Hotel social media strategy is inevitable in this context..
If you have identified millennials to be your target audience, or if you wish to reach out to them for a particular season (say, if there's an annual music festival that takes place in your town), then all you need to figure out is how to attract millennials with social media. Once you have this in place, reaching out to them becomes a lot easier, given that word spreads like wildfire on social media.
There is no dearth of social media platforms today. There's something for everyone- for chatting, for posting images, for blogging, for microblogging, for videos, for vlogging, for professional connections, for restaurant reviews, for just about anything! In an earlier blog that our readers loved, we'd discussed all the platforms that hoteliers can explore in order to improve their reach and social media strategy. But it is easy to get overwhelmed in today's digital world and there's no denying that some platforms just serve certain industries better than the others. To help you cut out the noise and focus on the most rewarding experiences, we will discuss one of these social media platforms which will help you attract millennials to your hotel:
Instagram
We've said it before, we'll say it again. Your guests' journey with you begins even before they make a reservation or arrive at your property. Make sure that you set the best and the right expectations. Images are a fantastic way to let prospects know what awaits them at your hotel.
The marriage of Instagram and Hospitality Industry is absolutely meant to be.
Don't believe us? Consider these stats: (Source)
· Instagram has 1 billion users as of June 2018
· 500 million people use Instagram daily, as of September 2017
· There are 25 million business profiles on Instagram
· 80% of users follow a business on Instagram
· 75% of Instagram users take action after visiting a post
· Instagram users are 70% more likely to make business purchases
· Instagram has the highest interaction rate
With over a billion users, Instagram has surpassed Twitter in the number of people using the platform to communicate with their peers, discover and learn. This is why we consider this as a must in every Hotel's social media strategy.
There are those who argue that this may not be the best platform for business opportunities, but they couldn't be more wrong. If 25 million businesses have an Instagram account, there must be some value they see in it. And for the hotel industry, it makes absolute sense as it is a great platform to pictorially share with your prospects and guests the experience that awaits them at your property.
This is where we are convinced that Instagram is non-negotiable, if you wish to attract millennials to your hotel.
But first, let's take a small detour and look into something really interesting:
In 2015, Millennials surpassed baby boomers to become the largest living generation in the United States of America. A Millennial, in the context, would be anyone between the ages of 18 & 35 (as of 2015) and this generation represents more than a quarter of the country's population!
In the same year, it was also announced that millennials are the largest generation in America's labor force.
This is an extremely valuable piece of data which hotels need to cash in on. Considering that millennials also make for the largest working population in the US, hotels across categories (business, leisure, B-leisure, resort, etc.) need to pull up their socks and pay attention to millennial travelers and guests.
Merge that fact with this stat, and you'll understand why Instagram is non-negotiable.
· 50% of Instagrammers in the US are under 30
Meaning, one in two people on Instagram in the US, fall under the category of 'millennials'. Let that stat sink in and you will realize just how much potential there is for you to benefit from, on Instagram. A massive majority of Instagram users follow businesses.
· 75% of Instagram users take action after visiting a post
Meaning, they either check out the website link given in the bio, or click on the CTA, or check out your profile spending more time getting to know your brand, etc. So, the only hook you need here is to promote your posts impeccably well, so it reaches your audience. Chances are in your favor that they might just visit your website or check you out somehow.
Some expert tips on how to market your hotel to millennials:
1. Create a "stand out from the crowd" identity. There are several ways to make this happen. You could maintain the same filter across all your images to create consistency and nurture a recall value. You could customize your images in other ways too in terms of the layout, the borders, the font, etc.
2. Take time in learning more about the importance of hashtags in social media. See what is trending and cash in on it. Create your own hashtags and encourage guests to use them while posting pics of your property. Incentivizing them to do so can fetch you great engagement.
3. Have a CTA for your posts and make your case a compelling one. Instagram users are 70% more likely to make business purchases. Use this to your benefit and give them an offer they cannot refuse. The 'Book Now' button has bridged the gap between people liking a picture on Instagram and making a reservation at that very hotel, to take a picture of it themselves and sharing it!
4. To this curious and experience-hungry generation, nothing is more valuable than the 'new', so give them something new! With everyone out there just posting pictures of perfection, you'd be more appealing to the millennial generation by showing them what goes into making that perfection too. Post pictures of what happens behind the scenes in a hotel. Acquaint them with the unknown and give them something they haven't tasted before.
5. They aren't here for the product. They are here for the experience. So make it worth their while and give them more than what they can even expect! Tease your millennial audience with what they might expect by booking a stay at your hotel and when they arrive, floor them with a guest experience that leaves them wanting for more. At the end of the day, what you need to realize is that no other generation in the past has been as aware and insistent about experience. This is a boon, if you can understand them and delight them!