How can hotels attract international tourists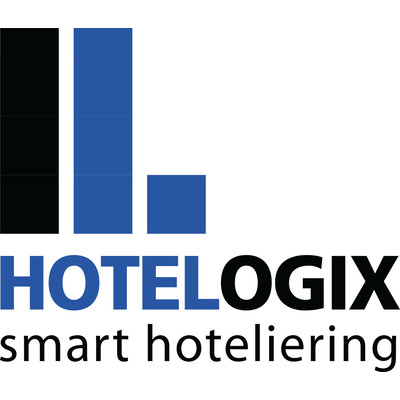 With the world becoming more and more connected, travel (especially, international travel) is no longer a luxury. As per recent statistics, the travel and tourism industry contributed over 7.6 trillion US dollars in 2016, to the global economy. This has fueled tremendous change within the hospitality sector as well, prompting more and more hoteliers the world over to open their doors to international travelers.
Sounds like a lucrative idea! But how does one go about it? How can hotels attract international travelers? As a hotelier, what is your hotel strategy to attract foreign guests? How can you increase your hotel's international bookings? We have you covered. In this article, we will discuss some of the most impactful ways to attract international tourists to your hotel.
We've spoken so much about the power of having a digital presence in the recent past, it is almost impossible to fathom that there existed a world without it not-so-long ago. The internet has helped businesses uncover a window of myriad lucrative opportunities. So, it is really up to us to explore and exploit this opportunity which has tremendous potential.
1. Geo-specific targeting
In this day and age, every hotel should and will have a website. So, I prefer to carry on with the assumption that you have in place an operational brand website. Now, tools like Google Analytics allows you to easily gather data on certain aspects which will help you design an effective hotel marketing strategy.
Some of the important questions that this data will help you answer and understand are:
· From which country & region do you get maximum visits on your website?
· What is the demographic that most frequents your pages?
· Are the visitors mostly male or female?
· Which season attracts maximum visitors from a certain region/country?
How can you use this data to your hotel's benefit? By creating targeted marketing campaigns.
A. SEO:
Spend ample time on researching keywords and what is trending and what works for you. Again, identify the geo that brings you the biggest chunk of organic traffic and create a targeted campaign for that geo. Understand that keywords are specific to regions. So, make sure you identify the right keyword for the geo that you are targeting. Create a landing page specific to the keyword, in order to increase organic traffic.
B. Social Media:
The power of social media is that you can make it as targeted or as generic as your need dictates. Most social media platforms, today, help you gather insights on where your audiences live. You can narrow down your marketing campaigns to target only those regions or countries where you are popular.
For example, you run a hotel in Maldives and your Facebook insights suggest that a majority of your audience is between the ages of 23 & 30 from Croatia. In this case, your next move should be to push targeted ads on Facebook to people within that age group, in Croatia. You can narrow it down further to pick a specific gender, add a filter on proximity (for eg: >/< 50 miles of Zagreb), and so on. You can tweak the filters to your preference.
Make sure your ad copy resonates with the demographic so as to prompt them to make a reservation with you. The ad content could be in Croatian to make that much more of an impact. Engage with your social media followers and nurture an on-going association so that you become a familiar brand in their view.
C. OTAs
OTAs are a blessing to hoteliers who wish to attract International hotel guests. As in the previous scenarios, identify the geo you wish to target, first. Your best bet, now, is to connect your Hotel PMS to a channel manager that allows you to tie up with the most popular OTAs in that region. Online searches for hotels are on the rise, the world over. By connecting with popular OTAs, you increase your visibility in that region and therefore, your chances of getting reservations also increase.
Make sure your listing is effective, with realistic pictures of all your offerings. Be clear in your communications so that guests know exactly what they can expect. Don't oversell or undersell yourself.
D. Website
I'd mentioned it previously that my assumption is that you already have a website up and running. In order to attract international tourists, there are certain website features that are non-negotiable.
A. Incorporate the multi-currency feature in your online hotel booking engine which clearly communicates a message of global inclusion.
B. Multi-language feature puts global tourists at ease, as they can browse through your website in the convenience of their own language. Apart from the popular Spanish and French options, include the official language of those countries that you want to target.
C. Guest Reviews and ratings are mandatory to attract international tourists as it assures prospective guests that you are a hotel that delivers on promises.
While all these factors do contribute to increased international reservations at your hotel, most of these will not be fully effective unless your have a cloud-based Property Management System in place. Wondering how an online PMS helps you attract international tourists? Here's how:
1. It helps you get more guest feedback by automating mailers and initiating requests for feedback on your behalf.
2. It helps you connect with OTAs and other sales channels across the globe via a channel manager connect.
3. Just having the multi-currency and multi-language feature on your website will not suffice. Your PMS also has to be robust enough to support this feature too as the web booking engine is also linked to it.