Recovery Campaigns: How to Leverage Email, SMS and Push Notifications to Drive Direct Bookings
By Colton Bradshaw
Last updated January 26, 2023
4 min read
Let's face it, not everyone deserves a second chance – and not every experience in life warrants a re-do. But while second chances (especially those of the romantic variety) are often viewed under a skeptical lens, it's important to note that there are exceptions to every rule, and wannabe travelers who get cold feet when prompted with a "book now" confirmation definitely deserve a second chance.

In 2022, Statista reports that the travel industry was plagued with an 82% cart abandonment rate, while airlines came in at 90% and hotels came in at 80%. It's not hard to read between the lines; when it comes to travel plans, which are generally big-ticket purchases, final decisions are not made lightly. To this effect, Google's travel customer journey study shows that users could have as many as 7,000 digital touchpoints prior to their purchase. This means thousands of micro-moments act as stepping stones for potential guests to walk across towards their final destination (pun intended) – but if they come to a halt right before the purchase moment, should hospitality brands abandon them? Absolutely not. Almost-guests are already engaged targets, perhaps best described as hot leads, who have already performed some action toward their desire to book a trip.

If we view this preliminary booking journey dance as a courtship, abandoning a potential guest after they've shied away from a booking confirmation is like never calling after a compelling first date. No outcome is promised or guaranteed, but there is plenty of potential to explore, that is, with the right follow-up offer. If the reservation recovery campaign goes well – it's safe to assume no one will get their heart broken.
Strike Again Once the Iron Reheats
Let's imagine a scenario. On your way home from work, your significant other calls you to ask if you can stop at the grocery store for a few things. The list includes bread, milk, apples, broccoli, and coffee, all of which you quickly toss into your cart as you make your way to the checkout. As you wait in line, you find yourself second-guessing the coffee – at full price, it isn't a great deal, and you know you may still have some left at home. You're reasonably confident the grocery store you're at often runs sales on Tuesdays, so why not wait another day or two before purchasing it to see if a better deal presents itself?

In this scenario, you don't put the coffee back because you don't want or need it; instead, you don't have an urgency to buy it right then and want to shop around for the best deal. You will, eventually, purchase your favorite java – it's merely a matter of when, from whom, and for how much.

The hotel booking journey is similar to this scenario. Many prospective travelers who arrive at the inflection point of a reservation decision and then abandon it aren't inherently disinterested or disengaged from the idea of booking that trip – they simply want to shop around or need more time to make a final choice. The iron might not have been hot enough for them to book at that precise moment, but that's not to say it won't heat up soon enough for that almost-booking to be recovered. In this sense, recovery campaigns should be an integral to any hotel's marketing strategy. After all, why focus marketing efforts exclusively on new customer acquisition when there is a legion of almost guests still primed for your hotel to seal the deal and win their business?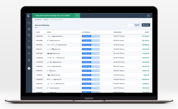 THE PITCH
RATINGS
BEST FOR
0
HT Score
Hotel Tech Score is a composite ranking comprising of key signals such as: user satisfaction, review quantity, review recency, and vendor submitted information to help buyers better understand their products.
Learn More
CartStack makes it easy for ecommerce stores and hotels to recapture lost customers and drive more direct revenue.

RezRecover (by CartStack)
Direct Booking Tools
THE PITCH
RATINGS
0
HT Score
CartStack makes it easy for ecommerce stores and hotels to recapture lost customers and drive more direct revenue.
Learn More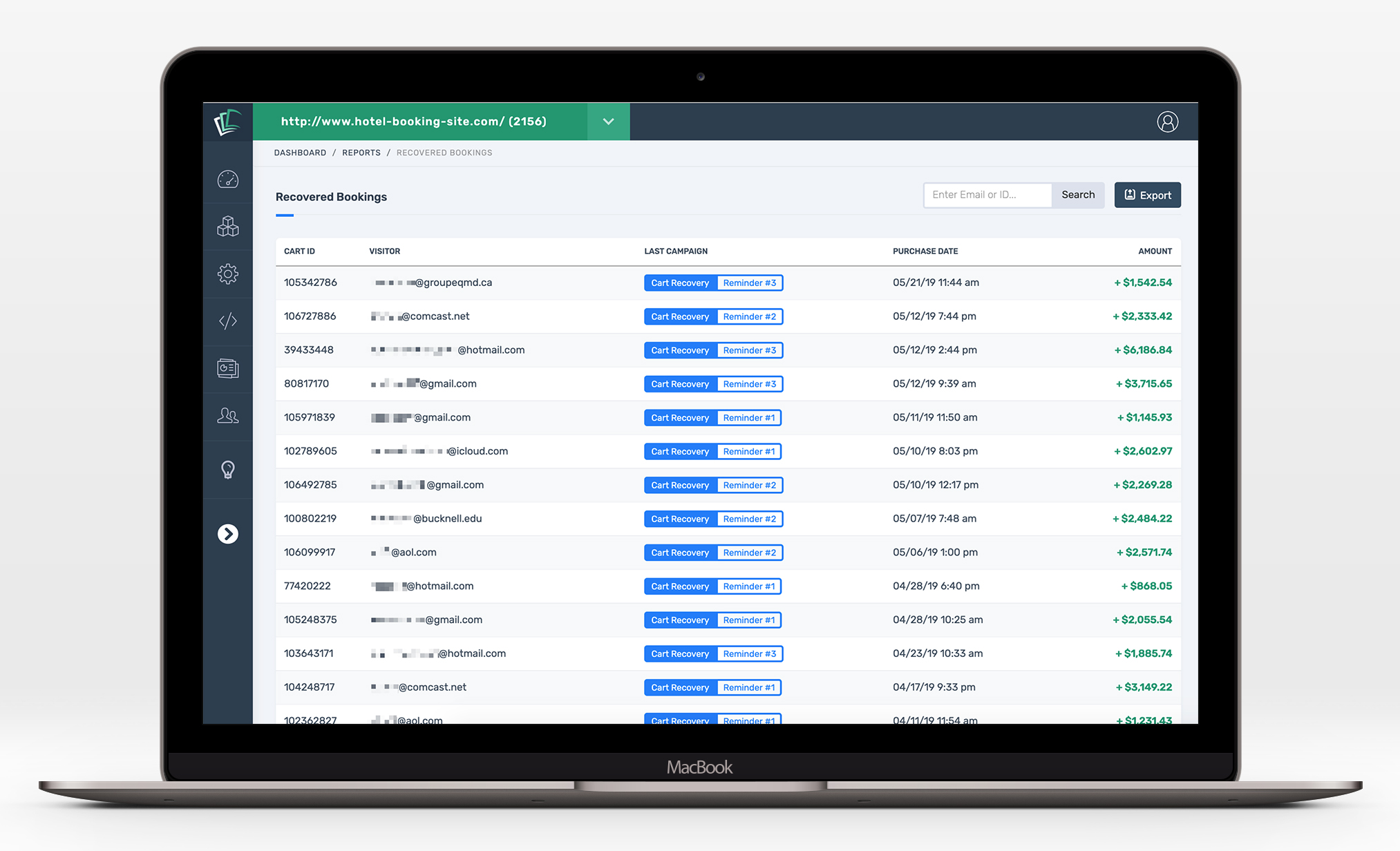 ×
The Proven ROI of Remarketing
Did you know that 46% of paid search practitioners say retargeting is the most underused online marketing technology? Moreover, 30% of consumers have a "positive" or "very positive" opinion of retargeted ads, and 45% of all cart abandonment recovery emails are opened. Finally, a single remarketing campaign can increase conversion rates by up to 161%. The potential ROI of remarketing is hard – if not impossible – to deny. But what makes for a great remarketing campaign?

Recovery campaigns are created with a clear purpose in mind: remind and re-engage prospective guests to recover abandoned bookings. Generally, these campaigns can be split across four mediums: email reminders, SMS reminders, web push reminders, and retargeted ad reminders. The first three mediums are best championed by a dedicated booking abandonment solution (yes, these exist) that streamlines and automates the personalization required to launch a successful recovery campaign.
Email Remarketing
Using a booking abandonment platform like RezRecover, hotels can generate highly personalized emails including key information, such as the prospective visitor's abandoned travel dates, room and property information, availability, and special offers. Hotels can also A/B test their recovery campaign messaging to find the perfect messaging that gets results and employ the use of conditional content blocks. These blocks allow properties to offer a discount to visitors who abandon bookings during off-season periods, display seasonal banners based on abandoned dates, and so much more.
These emails add value and not only serve to recover the reservation but also tells the guest that the hotel cares and understands them.
SMS Remarketing
Approximately 4 billion people own a mobile phone. Of that number, 25 percent of them use it as their sole method of accessing the Internet. SMS reminders represent a great remarketing opportunity, as hotels can send relevant offers directly to prospective guests via the medium they use the most. Not only that, but a quick, personalized text message is a great way to mitigate an overcrowded inbox.
Web Push Notifications
Wait! Don't go! Last but certainly not least, web push reminders are a highly engaging tool that keeps hotel offers top of mind, even without capturing an email address. If visitors abandon a hotel's website before booking, they'll receive a series of on-screen, clickable reminders encouraging them to return. In some cases, hotels may also choose to leverage exit intent offers, which display a targeted message to try and get a website visitor to continue the booking journey or, at the very least, leave an email address.

If you're still not entirely convinced, consider this: our findings reveal a 55% average open rate for recovery emails and a 30% increase in average order values for hotels using our booking abandonment platform. Finally, hotels can automatically and seamlessly re-engage prospective guests with highly personalized, conversion-driven messaging that ensures no lead is left behind or forgotten. And if you ask us, that's a second chance well worth taking.