SiteMinder's Hotel App Store: 9 Tools You Need to Check Out
By Hotel Tech Report
Last updated January 26, 2022
5 min read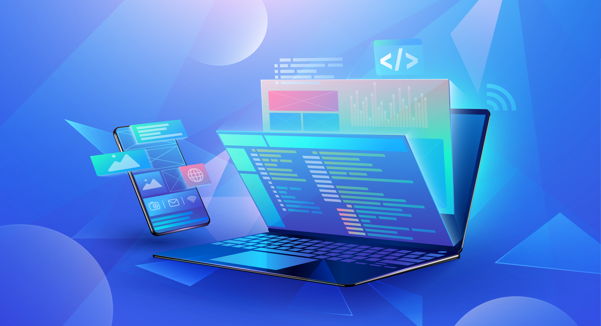 At ITB Berlin, one of our top five trends was the rise of hotel app marketplaces. Forward-thinking providers like SiteMinder are creating marketplaces that allow properties to add new integrations and tools to grow their business. These apps present a powerful way to utilize the full potential of your existing technology. Most, if not all, hotel technology is developed to achieve a specific task. App marketplaces exploit an opportunity for horizontal integration, capturing a new level of functionality by syncing data from multiple sources.  While SiteMinder is known for it's channel manager which connects accomodation inventory to hotel booking sites, the firm has launched an exciting new app store.
When consumers are looking for new hotels, restaurants or other services - they turn to the most popular travel apps.  It's only natural for hoteliers to do the same as hoteliers are themselves consumers for half of the day.
SiteMinder's Hotel App Store powers everything from revenue management and upselling to guest messaging and review management to room controls, airport transfers, and keyless entry. Research, vet, and download more than 100 applications that let your core technology share data. The marketplace includes a selection of tools that integrate with more than 80 different property management systems, as well as SiteMinder's channel manager.
Growth equity firm TCV believes that software companies can create two-sided marketplaces that connect their users to new channels of customers, suppliers, and employees. TCV is a key investor backing SiteMinder's Hotel App Store ambitions; their launch fulfills this vision of "breaking down the industry's notorious integration barriers, connecting hotel systems and applications through smart and simple connectivity."
In practice: adding an app from Siteminder's app store syncs the critical tech systems used by your operations and communications, revenue management, reputation management, and CRM systems, giving you a competitive advantage. Every hotel app must integrate two pieces of technology to help hotel owners: 
Make more money per booking

Improve guest reviews

Better connect with guests

Grow direct bookings
Add these integrations to make your PMS work smarter with your CRM, guest messaging tool, and revenue management system in seconds.
Customer Relationship Management Apps
Your hotel's CRM allows teams to track, manage and grow client relationships throughout the customer lifecycle, collecting and collating information to build a relationship without needing to have been personally involved each step of the way. Integrate your CRM with your PMS to leverage data points such as recency, frequency, add monetary value in your guest segmentation, thereby running smarter, more targeted promotions. Without introducing data from your PMS into your CRM, personalized emails, text messaging, or other communication at scale is nearly impossible.
Revinate allows hotel owners to run targeted, customized campaigns with messaging delivered at the right moments throughout the customer journey, leading to increased guest engagement and more direct bookings. Revinate uses survey data for powerful guest segmentation: the Database Insights tool delivers real-time insights into guest data so teams can make better marketing campaigns and improve the on-property experience.
Revinate has a reputation for excellence, with 94% of customers giving the tool top marks. Compared with other CRM integrations, Revinate gets outstanding reviews for their customer service and ease of implementation. "The data provided by Revinate Marketing has truly changed the way we operate, allowing us as a company to make more informed decisions across our portfolio. From the segmentation to the reporting, the user interface is easy and intuitive," reports one director at a boutique hotel.
Guestfolio, the Cendyn CRM platform, combines guest data and marketing automation to build a single, holistic view of each guest. By offering easy access to a guest's history, Guestfolio empowers your staff to recognize loyal guests at check-in with a special thank you. Foster 1:1 communication with guests at every stage: pre-arrival, on-property, post-stay and re-engagement nurture campaigns foster brand loyalty, leading to repeat guests and an increase in direct bookings.
A key benefit of working with Cendyn is that the platform integrates offerings in revenue, sales, and marketing to bring your teams closer together. Guestfolio is part of Cendyn's Hospitality Cloud. Hospitality Cloud aligns marketing, sales, and revenue teams to offer optimal pricing, guest-first marketing, and better communication while saving time and stress.
For-Sight pulls data from your hotel's PMS to give you strategies and insights to improve the guest experience, increase revenue and upsell, and make more informed decisions. Ease-of-use and a simple interface makes For-Sight one of the top-rated CRM tools. As one reviewer notes, "For-Sight makes a complex task simple and intuitive. Best-in-class email and automation alongside powerful segmentation and querying tools that our team finds easy to operate backed by attentive and responsive support when we need it." 
Guest Messaging Apps
Guest messaging platforms that integrate with your PMS via SiteMinder's App Store offer a way to improve communication among teams on-site, automatically answer frequently asked questions, and increase operational efficiency while meeting guest satisfaction. These three systems offer a way forward to happier guests and more efficient staff.
The Bookboost guest messaging platform increases guest engagement and revenue with its proprietary Omnichannel Website Chat and Proactive Direct Messaging tools. Bookboost is our top-ranked guest messaging tool, achieving perfect scores for return-on-investment, ease of implementation, and customer support.
Bookboost messages have a 99% open rate and an astoundingly high 28% click-through rate. "With Bookboost, we have seen a great improvement in guest satisfaction. Bookboost has helped us to deduct 50% repetitive phone calls while improving the score of guest review by over 11% in only two months! It's also a very good tool to upsell through sending SMS. We have used it to successfully upsell parking spaces by 87.5% and increase 10% of late check-out," reports one operations manager.
Zingle uses AI to drive operational efficiency, automating intelligent communication between teams and with guests. "Zings" are automated workflows that can be set up based on a specific trigger. The trigger leads to automatic action. For instance, Zingle can read booking details from your PMS to schedule a personalized message to guests attending a wedding, telling them where on the property to gather for festivities. Or, if a guest sends a message that includes the word "broken," Zingle can recognize the need for a plumber or maintenance staff member.  helping them increase operational efficiency, improve guest service and boost RevPAR. 
HelloShift allows your team to connect with guests through SMS, WhatsApp, SMS, Facebook Messenger, email, and more. Unlike Bookboost, HelloShift also has a team chat function to help your on-site staff coordinate. HelloShift is a cost-effective option great for properties working with a limited budget or with limited service. The platform costs less than $3/room/month and comes with a free 30-day trial. One general manager reports, "It was very easy to migrate into, and the on-boarding experience was simple as well. Took less than a day to get everything up and running, and staff were able to communicate back and forth with very little training."
Revenue Management Apps
An RMS allows hotels to sell the right product to the right customer, solving for variables like price, channel, and timing to maximize profitability. A strong, two-way integration between your RMS and your property management system gives your revenue manager historical information on rates and revenue. Analyze the data and get an accurate matrix of pricing recommendations for each segment and room type. As a result, your property gains the ability to optimize pricing and capture more revenue. These revenue management apps are not to be missed.
Pace's revenue forecasting gives you booking curves for each night, room-category, and segment, offering advance notice in case you need to adjust your pricing in real-time. Immediately. Hoteliers love Pace's customer support and implementation, giving the platform high marks for its responsiveness.
In comparison with RevControl, Pace offers price sensitivity modeling and inventory management to help your teams sync and avoid overbookings. It can also forecast demand 365 days in advance, with real-time price optimization to help you hone your pricing model and squeeze the most revenue out of your available inventory. "PACE also has highly qualified revenue management experts who provides great advice on how to maximise the property's revenue. As a GM of a 63-room hotel, I can now focus more on strategy." writes one reviewer. 
RevControl forecasts revenue in one dashboard that clearly predict what demand will be, empowering hoteliers to turn insight into action immediately. Sell your rooms the right rate at the right time with RevControl's dynamic pricing, revenue management automations, and multi-property management features. This platform also offers extended stay functionality, something RevControl competitors don't include. "I advise hoteliers who want full control over their revenue, room rates, and RevPar to use RevControl for their hotel. This cloud-based system provides the right information by means of accurately collected data to always calculate the right prices for your hotel rooms," writes one reviewer. 
Lybra Tech has integrated machine learning into their hotel revenue management tool. Machine learning makes it possible for Lybra to analyze and integrate learnings from big data into their insights. For hotel owners seeking a competitive advantage, AI and machine learning can provide faster data analysis and better calls-to-action to maximize revenue potential. This is a fast-growing entrant to the revenue management market, and one vendor that promises to push boundaries to uncover market opportunities. 
Check out SiteMinder's app store to explore integrations and download some of these great options.