Struggling to offer convenience to your guests? Adopt a cloud PMS & see the difference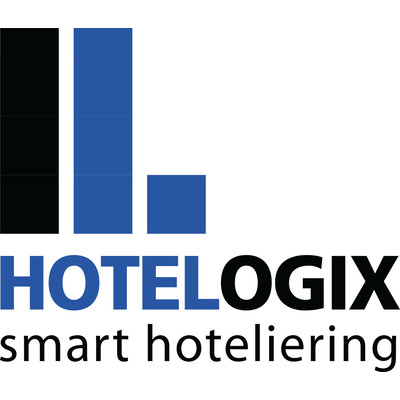 Today's guests want more value for their money. They are very vocal about their likes and dislikes during their stay in a hotel. While they express their pleasure when served better, they also communicate their annoyance when you don't offer them the "convenience" they expect. This means, offering "convenience" to guests is the key to success. And to offer that much-needed "convenience" to your guests, you must be in a better position, too. The crux is - it doesn't matter how much you innovate in terms of adding new features to your property's grandeur, nothing is going to work if you can't ensure a pleasant hotel stay experience for your guests.
But how will you do this? By implementing a new-age cloud hotel management system that will help you automate all your operations. And with this end-to-end automation in place, you will be able to significantly improve guest experience at your hotel.
Let's see how –
Easy reservation process & instant booking confirmation
Your guests' experience starts with you the moment they try to book with you. For example – if a guest is looking for a third-floor, pool-facing room, your staff must be able to quickly find out if such a room is available or not. In this case, a cloud-based hotel PMS helps quite efficiently. Its front desk shows you the up-to-the-minute reservation status, so that you get to know which rooms are vacant and can be booked.
Additionally, your hotel's online booking engine should be extremely user-friendly. It must enable your guests to book rooms with ease. Room upgrade is another area where a cloud PMS helps a lot. The drag-and-drop feature helps you to quickly upgrade rooms according to guest request. Most importantly, the system also allows you to send instant booking confirmation to your guests.
Knowing your guests
Nothing works better for you if you know your guests' preferences even if they check-in to your hotel. In this case, a cloud PMS plays a major role, too. For example – if a guest has stayed at your property before and had requested for a particular room type, food & drink, etc, the system lets you know all his preference when you make a fresh reservation for him on a later date. Your guests would love you when you offer them the amenities of their choice even before they ask you for the same.
Faster check-in and check-out process
Your guests wouldn't like it if they have to wait for half an hour near your lobby to check-in to their rooms. It adds to their frustration. The PMS should allow you to offer them faster check-in - and by fast we mean in under a minute..
Similarly, they are not going to appreciate it if you make them wait to check-out. The check-out process also must be accomplished in less than a minute. And, nothing less than a smart cloud hotel software can help you in this.
Guest request management
If you can't keep track of your guest requests, you certainly can't ensure on-time delivery and you will be flagged as brand that doesn't care for its guests. In this scenario also, a cloud hotel management software can help you efficiently. When a guest raises any request with the front desk, your staff can allocate the same task to the concerned department. This helps you track the task – you can get to know the time when the request came in, at what time it was assigned and to whom. And finally, you get to know if the request has been completed or not. This helps you in serving your guests efficiently.
Travel desk assistance
When we talk about offering top-notch services to hotel guests, a travel desk also plays an important role. A guest might want a drop at the airport or might want to go to a certain place. For this, he/she would have to raise a request through your front office staff. Now, without a PMS in place, you can't forward the request to the travel desk. However, as a cloud PMS user, you can take care of such requests with ease.
Save man-hours & add the human touch in your guest service
Nothing can negate the importance of human touch when it comes to enhancing hotel guest experience. But how will you bring in that element when your staff are busy doing all the seemingly endless mundane tasks? This is not possible if you don't have a robust hotel PMS to automate all the daily tasks.
So, it is mandatory to implement the right hospitality technology solution to save man-hours so that you can dedicate your staff to concentrate on hospitality in the real sense – personally attending to guests. Because, when a property's staff is proactive and responsive, guests appreciate it.
Hospitality is all about how well you improve guest experience at your property. As there is no shortcut to ensure this, you need to leverage the power of technology in the form of a cloud-based PMS. It gives you transparency and allows you to plan better in order to attain the ultimate goal – offering convenience to guests to win over their loyalty.