Here's Why You Should Upgrade to a Cloud PMS
By Hotel Tech Report
Last updated January 26, 2022
4 min read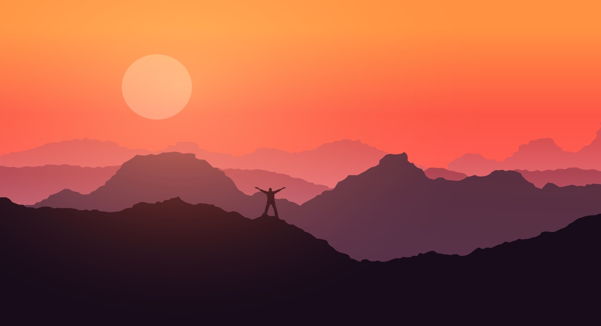 Hospitality trends indicate that your hotel's old property management system just isn't cutting it. Guests demand mobile check-in as travelers are more connected than ever. Can your PMS handle the needs of tomorrow's traveler?
Hilton Hotels & Resorts recently revealed mobile check-in as one of the most popular features with its HiltonHHonors app:
"One-third of guests have used the digital check-in with room selection available on the Hilton HHonors app," says Dana Shefsky, Senior Director of Digital Product Innovation at Hilton Worldwide.
Despite the rising popularity of mobile check-in, many PMS systems today are outdated and ill-equipped to integrate with new mobile platforms of the future. The lack of mobile check-in capabilities is one of several reasons that the majority of hoteliers (and their guests) are unhappy with their current property management system. A survey by Fuel Travel reported that 55.2% of hotel managers were not satisfied with their current PMS provider. Hotel technology must evolve to allow hoteliers to keep pace with the needs of an increasingly mobile traveler.
Hoteliers around the globe are flocking to modern property management systems and mobile check-in is amongst the reasons that your peers are looking to the cloud (get it, cloud PMS?).
Reason #1: Your PMS vendor's customer support is unresponsive
A property management system, when it works, is supposed to make your job easier. But, when a PMS fails and you can't take bookings, the system quickly becomes more trouble than it's worth. Every minute your system is down, you're losing revenue and failing to deliver a five-star guest experience. Your team members get demoralized when trying to deal with an unresponsive or unhelpful customer support team.
If PMS downtime is the norm, rather than the exception, it's time to find another solution.  Smaller PMS providers like Guestline tend to rate higher for customer support because they have cloud based infrastructure that is easier to service and more manageable customer bases which leads to stronger client relationships. Guestline gets rave reviews for their customer support, posting a score of 4.5 out of five points. A General Manager from the UK writes, "The guys at Guestline have been amazing throughout and especially during lockdown. The support has been so quick, friendly and supportive. They have helped us set up new room types, map new packages to our online distribution and super efficient with our queries with regards to creating the packages too. They are not only a helpdesk but incredibly good at training us too!" 
If something goes wrong – and with any PMS system, it inevitably does – Guestline's team is known for being on standby to troubleshoot at a moment's notice.
Reason #2: Your Property Management System doesn't integrate properly with other hotel software
Without the right integrations, it's extremely difficult to run a hotel. Housekeeping and room assignments are impossible to manage. When you miss out on the right integration to upsell, you miss out on revenue. You shouldn't have to pay through the nose to give your system the ability to integrate with other software – especially with so many open APIs available. 
If this sounds familiar, you aren't alone: "53% of hoteliers cited outdated technology architecture and the effort required to integrate systems as the top pain point holding back investments in new technology. Integration has long been a heated topic, but businesses in the space are gaining real momentum in 2018."
A poorly integrated PMS system can hinder every other facet of your operation.  Many cloud PMS players like Guestline have invested heavily in setting up the proper integrations with more than 70 verified integration partners.
Reason #3: Your PMS doesn't support mobile check-in
Travelers are increasingly checking into flights using mobile apps or from a mobile-optimized webpage. By some estimates, 46% of leisure travelers and 61% of business travelers use a smartphone to check into their flight. Flights are just the beginning of that has become an increasingly mobile travel industry. 
Because most flight check-ins happen via mobile, guests want to have that same experience when they arrive at the hotel. Studies show that 60% of guests will elect to stay at a hotel that allows them to check-in via their mobile device over one that doesn't have that capability. Guests are beginning to expect to be able to avoid the front desk formalities on arrival; instead of waiting in line to check in, your hotel staff can greet a weary traveler at the door and show them straight to their room. 
The key takeaway: your hotel PMS system must be equipped to handle mobile check-in. If your property management system isn't able to keep up with the expectations of your guests, it's time to consider a new PMS. 
Reason #4: Your new hotel staff has trouble learning the system
The employee turnover rate within the hotel industry is 73.8% each year, according to the Bureau of Labor Statistics. That means more than six percent of your hotel staff are departing every month. To put that in perspective, the national average turnover rate across all industries is 17.8%. Every time someone leaves, a replacement employee must be hired and retrained. Those hiring and training costs place a huge burden on your operational budget – even more so if your PMS is difficult to understand.
New team members need coaching on everything from the company culture to disaster preparedness. The most critical training a new team member needs is on the reservation and check-in process. An old PMS makes this training even more challenging: the system's poor design, non-intuitive UX, and confusing instructions complicate the learning experience. Feature bloat makes it difficult to discern what parts of the system are relevant to the new team member's job – and what features are just unnecessary or irrelevant. Many old property management systems lack quality training content, such as online videos. This lack of training resources only adds to your bottom line. 
How to Select Your Next Cloud PMS Vendor Like a Pro
If this article reads like a checklist of everything that's wrong with your PMS, then it's time to select a new vendor. Start by reading verified reviews on Hotel Tech Report. Guestline, for example, stands out for their customer support, user-friendliness, and integration marketplace. Customer's love Guestline's flexibility, easy to understand design, and fast set-up. 
Hotel Tech Report also has a tool that allows you to compare feature functionality between different PMS options. See the difference between Guestline and your existing PMS with ratings on ease of use, ROI, implementation, customer support, and features and services side by side. 
Create a checklist of integrations you need today and ones you want tomorrow then make sure your next partner has them using Hotel Tech Report's marketplace functionality. Guestline has a wide range of integration categories available, from hotel management tools to reputation management, IT and security, and marketing platforms.
Last but not least, ask what the relationship will look like once you sign a contract with your new PMS vendor. How long will it take for the vendor to respond to your support calls? What training materials does the vendor have available? What's their NPS rating from current clients? References from similar clients on Hotel Tech Report can give you insight into how the new PMS vendor treats their partners. These tips and the resources on Hotel Tech Report can help you find the right PMS to upgrade your guest experience – without sacrificing your team's sanity in the process.