Reviews Summary
100
HT Score
Hotel Tech Score is a composite ranking comprising of key signals such as: user satisfaction, review quantity, review recency, and vendor submitted information to help buyers better understand their products.

Learn more
Ranked #1 out of 19 in Accounting & Reporting
Verified Customer Support
M3's customer support processes haven't yet been verified by Hotel Tech Report.
Learn more
About M3
Founded in 1998 | Headquarters in Lawrenceville (United States) | 554 employees
Pros & Cons
87% recommend
Accounting & Reporting
Simple, Beautiful Hotel Information Management in the Cloud
Accounting & Reporting
Integrated Business Intelligence that produces exceptional operating results!
Accounting & Reporting
FairPlanner online, by Fairmas GmbH, is a customized financial planning, controlling and management reporting software for efficient hotel management. It is a tool that provides a fast, reliable overview of the revenue, wage and material costs planning of all departments according to flexible chart of accounts.
View top M3 alternatives
FIND THE PERFECT FIT
Want to find out if M3 is the best fit for your hotel?
Take the quiz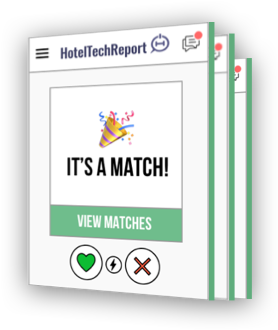 Daily Reporting
PMS Mapping
Document Imaging
General Ledger
Accounts Payable
Financial Reporting
Cash Management
Check Writer
Budgeting
Forecasting
Construction Cost Tracking
User Security
Report Writer
Use Tax
1099
1096
Import/Export
M3 hasn't disclosed their pricing plans. It is advised that you ask for a reference to ensure competitive pricing
Find a reference
Resources & reports
M3 doesn't have any free e-books or reports available