10 Best Reputation Management Software
Hide add-on products
Add-on products are ones that must be purchased with another product and aren't available on their own.
Load More
Recent Reputation Management Articles

1 week ago
With most of the world population having access to the internet, it has widely changed how consumers shop for virtually everything. Being able to surf the web and find out information about products/services, has become the common practice before taking any kind of action. This research helps the consumers feel comfortable and confident in the decision they are about to make. The fact is, 90% of consumers read online reviews before choosing a business and 88% of consumers trust online reviews as much as personal recommendations. Online presence and reputation are among the key factors in providing a constant revenue stream for your property. Online reviews have greatly increased in power while shaping a consumer's behavior. They provide credibility to the hotel and help the guests make their decisions easier. The more reviews, the better - even the not-so-positive ones because it will give you a definite signal of what needs to be done in order to enhance your guest's experience. This is one of the reasons that reviews are not only important to guests but to hoteliers. Sometimes it is hard to notice the little mistakes or improvements that need to be done, and that's why when a guest leaves a review on how the hotel can better itself, this can only be beneficial. Good reviews are important to hoteliers also because they provide free marketing. More reviews will boost your online visibility and will help your accommodation show up on higher rankings. That is why you should focus on collecting as many reviews as you can from your guests. This will help keep your reviews up-to-date and establish a deeper sense of trust. In this article, you will find the latest techniques and some traditional methods to collect reviews from your guests. Train Your Staff to Interact with Guests No matter how digital the world gets, real-life personal relationships are still and will always be the strongest form of bond between any two people. Train your staff in guest relationships and tell them not to be shy to interact with guests. At the end of the day, this is the hospitality industry. The most important factor is timing - do not try to engage with the guests if they are rushing, busy with something else, or just seem like they're in a bad mood. The guest relationship is a very important factor especially in the hospitality industry, increasing your positive guest experience will boost your chances of them leaving a review. Call or Text Guests During Their Stay Just to Check In Carrying out calls to your guests is an important part of your guest's experience and in collecting more feedback and reviews. Implementing a system where your staff call the guests during their stay and check if everything is ok and if there is anything they need, will make them feel important and will show that you care about them. Along with in-stay calls, placing a follow-up call after the guest has left your property, to reaffirm that everything was satisfactory during their stay, is a good strategy to build your guest relationships and collect additional reviews. Leverage Low Tech Comment Cards Sometimes old school tactics can be effective, but they are also more time-consuming and costly. Before the internet, this was one of the best ways to get honest feedback from your guests. Trying to design creative and funny cards that will encourage your guests to leave their feedback online and place them in strategic places at your property. You want your cards to be seen after all. Master Automated Email Marketing Although some people may undervalue the power of emails, it is still the online communication channel that produces the highest ROI and having the right hotel CRM is critical. This is why it is very important for you to have your guests' email addresses (with their permission of course) and to stay in contact even after they have stayed at your property. Emails save time, money, and are convenient for both the sender and receiver. This is the most efficient way to collect the most reviews. With a guest relationship management product, like the one HotelRunner offers, you can keep in touch with your guests 24/7 and provide immediate solutions to their problems and also send automated emails to your guests post-booking, pre-arrival, in-house, and post-stay. Thus, you can improve the guest experience and ask them to review your property after their stay. Tap Software with Direct Integrations to Popular Platforms like Google Google is the leading metasearch engine, and with the most searches being done on their website, it is crucial your property has a positive presence. Review count and quality will help your accommodation's visibility and allow it to show up on a higher ranking. Especially if guests are searching for local hotels, reviews will boost your property's visibility so it shows up over others. Also, when potential guests search for your hotel on Google or Google Maps, having positive reviews and a high star rating will increase their chance of choosing your property. You can easily increase the revenues of your property by converting all the positive comments and ratings you have collected over time into bookings. The only thing you need for this is an integration that allows you to receive direct bookings via Google and Google Maps. With Google Hotel Ads integration, which you can start with a single click via HotelRunner, you can turn lookers who already have a good impression of your property into bookers. Using these techniques and collecting more reviews will increase the quality and credibility of your property. As mentioned, not all negative reviews are bad too. It's important to keep an open mind, and understand where your guests are coming from. Learning, understanding, and improving on the negative will greatly improve your future guests' experience. The key is to highlight your positive guest experiences while taking action on the negative feedback, which will eventually maximize revenue opportunities.

2 years ago
Some properties think of TripAdvisor as their best friend, others their worst enemy. But when it comes to online reviews, it is the one place that every hospitality professional turns to. There can be no denying the impact that the review giant has had on the hospitality industry, and Sally Davey knows this all too well. From competing with TripAdvisor with her own start-up, Tripbod.com, to becoming a valued member of the review giant's international team, Sally has seen the industry shift over the years, and has seen the role that TripAdvisor, and guest reviews, have played in this evolution. She speaks to us about the importance of online reviews in levelling the hospitality marketing playing field, the value of management responses, and so much more. Tell us a bit about who you are, and what your position is. I head up Industry Relations at TripAdvisor and am responsible for the company's non-commercial relationship with industry. My team focuses on listening to feedback from the industry and identifying opportunities to improve operations and partnerships, as well as ideas for thought leadership projects. This often leverages TripAdvisor's unique data asset to help provide the industry with leading indicators of forthcoming market changes. What was your first job, and how did you come to work for the largest travel review platform? My first job was in a local pub in the Lake District, UK as a kitchen helper and then waitress. I continued working in hospitality throughout university before starting my own travel company. This grew into a business called Tripbod.com which TripAdvisor acquired in 2014. How did you first come across TripAdvisor — was it as a potential employee, as a competitor, or as a reviewer — and what were your first thoughts about the company? Being an entrepreneur in the space I couldn't not be aware of TripAdvisor. Lots of my local partners, when I was building Tripbod, were great fans of TripAdvisor, but as a start-up I wanted to disrupt it! At the time I felt TripAdvisor was doing a great job being the world's largest platform for reviews and opinions, but that smaller businesses like mine could do a better job of personalising the experience. The challenge, of course, was getting to market. When I was introduced to the Head of Product at TripAdvisor at the time, I was keen to see if there was a business development opportunity. What I didn't expect was to be so deeply impressed by the people I met that day and the company culture that came across. It turned out they were investing heavily in personalising the user experience and making some great strides, so it was an awesome opportunity to have impact from within — which I think they now call 'intrapreneurship'! Do you think that the founders of TripAdvisor ever imagined how far the company would grow? I think you always go into business with ambition and dreams, and Steve (TripAdvisor's co-founder, and still our CEO) certainly does not lack vision! But there is also an element of organic growth to success, and having your users define your direction. As a company, we listen to our users – both industry and consumers – all the time so we can ensure their input is central to our decision making. I think some things have changed significantly since TripAdvisor's inception, and others not at all. The company still has the same ambition as it did on day one — to help real travellers share their real insights into real destinations, which goes far beyond the sales pitch of a glossy marketing brochure. How we do that, and indeed how the industry engages in that with their own opinions, has evolved enormously. And thankfully our user experience has changed dramatically. Nowadays we don't bombard you with pop-up windows like everyone did in the 'good old days'! Has the role of feedback changed since it has become freely viewable (and freely voiced) online through platforms like TripAdvisor? I think the role is still the same – to share feedback with a service provider that either gives well-deserved praise or gives suggestions for improvement. The difference now is that more opinions are shared and that is a really good thing. Some people just don't feel comfortable giving feedback there and then in person, even if it is a glowing report, so it's important for people to have their say in the way they feel comfortable sharing. This then benefits others considering booking with that same business, and can really help raise the profile of businesses that otherwise would struggle to achieve the same brand reach as competitors who have bigger budgets but possibly not as great service. TripAdvisor is a meritocracy that creates a level playing field based on quality, and that has made a meaningful impact on a lot of businesses in lots of parts of the world. What would you say the role of guest feedback is in the hospitality industry? Every industry cares what its consumers think, especially if they want those consumers to come back. In hospitality, this is all the more important because travel is such a high-spend and high-emotion purchase. We have seen over the years that reviews help improve standards and reduce costs for businesses in paying for market research — they have what they need right there in the reviews for free! We also have third-party data to show that improvements in service quality and therefore review score leads to increased demand and revenues, so guest feedback really can be the start of a highly virtuous circle. How would you say that TripAdvisor has changed the landscape for feedback? You only have to walk around a destination and count the TripAdvisor stickers in windows to know the impact has been significant. Businesses want to collect reviews, for all the reasons above, and because it gives them further opportunity to stand out from the crowd. As travel consumers, we are all individuals with different tastes and needs, and those differ depending on the type of trip we are on, so it's critical that we connect the right consumer with the right property, based on their needs at that time. TripAdvisor is working hard on doing that better than ever and that means it's a fantastic opportunity for all businesses on our platform to access the market. What would you say to properties who view TripAdvisor reviews as damaging to their brand? The vast, vast majority of TripAdvisor reviews are highly positive and we know that most people want to praise the brilliant service they have experienced. It's also important to share critical feedback when appropriate, because it raises standards across our industry and ensures transparency. We hope that businesses see that as an opportunity to shine, and that one poor review within a large number of positive ones does not negatively impact their business. What's more, with the manager response tool, the last word goes to the business owner which really is a huge benefit. So I would always suggest businesses view critical feedback as an opportunity to thank the reviewer for their feedback, use it as an opportunity to improve and also to actually attract more business – we know, for example, that thoughtful management responses can actually increase future bookings, so there's really nothing to lose! If you could give one piece of advice to hospitality professionals looking to improve their listings, what would it be? Make sure you engage, frequently and thoughtfully. As mentioned, management responses are invaluable, but so too is current content. Make sure your listing content is up-to-date and consider seasonal adjustments to ensure you are really appealing to travellers who are thinking about booking right now. Photos are extremely important, especially of the inside of your property so it's worthwhile investing in some great shots. Is there a review or response that sticks out in your mind as portraying the value that this kind of platform holds for hotels? I was in Cape Town a few years ago and met a wonderful entrepreneur called Siviwe who had grown up in the Langa township. He wanted to start a tour company to show visitors to the city a different side of local life, from the perspective of his own community. One day someone told him about TripAdvisor and so he started asking customers for reviews and his business really grew as a result. Using his business success for good, Siviwe founded an incredible youth charity in that same township, which has been a major success and contributed to hundreds of children's education in his community. For me, that reflects the power of a great entrepreneur and also of how TripAdvisor can really be an opportunity to grow great businesses – making sure the voices of the most brilliant and passionate business owners are heard by the visitors who are looking for the best experiences in a destination, regardless of where they are from or what marketing budget they have. What is the best hotel that you have ever stayed in, and why? I have been very lucky to stay in some remarkable places. I've experienced the high end of the market, such as incredible ethical safari lodges in South Africa, as well as very small, low-key properties like amazing pubs in the Lake District that wow you with their service and personal flair. Each experience is so different that I couldn't possibly choose just one! What I will say is that, for me, the link that connects all the best places I have stayed are those that take their responsibility seriously — to their local community and environment. I consistently find that those businesses also deliver the best service and experience, so that's what I look for when I travel.

1 year ago
I recently had an experience with a hotel concierge where some family members were staying. I have never been to that property, yet the concierge went out of his way to assist me in getting flowers to their room. Not only that, he stayed in touch with me at each step, including letting me know when the flowers were in the room. I has such a positive experience from this, and I have yet to set foot in the hotel. If your property offers concierge service, here are some key reasons to make sure it is highlighted in your broader digital communication. Capturing loyalty from those who could be future guests: Again, my loyalty is towards this abovementioned hotel and I have not even been there. But when I am in the area, this will be where I stay. If you have a concierge, be sure to highlight that service on your website and email communication. Also, encourage guests who use the concierge services to share their experience on your social channels to showcase what additional services you offer through the concierge. Showcasing an added feature of your property to those who are visiting: Having a concierge is like having a 'man about town' in your pocket. That person knows the lay of the land, and can help with reservations, excursions, and other tourist items where having a local is key. This should be considered an added feature and should be highlighted on your property website, including what services the concierge can offer guests. Helping your guests think outside the property box: Speaking of what the concierge provides, this is also the digital place to talk about placing flowers in a room, putting together a gift basket for a VIP guest, or any other ideas that can be provided by the concierge. This can also be changed seasonally (think Halloween, Christmas or Valentine's Day). If your concierge does something visually engaging, make sure to share it on Instagram. Your hotel concierge may be physically in your lobby or reception area, but should also reside digitally. Feature the good deeds of your concierge through your digital communication.
Load more
Recent Reputation Management News & Community Updates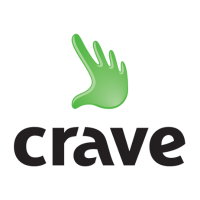 5 days ago
The annual HotelTechAwards, run by Hotel Tech Report, recognises and awards the top companies across the globe with outstanding products and client relationships. Participating companies have a limited time gathering client reviews to compete for the most coveted award in hotel tech, and the winners are determined based on input from thousands of unbiased and verified client feedback. Here are just some of the fantastic reviews we received: "We started using Crave from the first Covid lockdown & they have genuinely saved our business. As a hospitality group, we needed a system that was quick, efficient & easy to update across all venues. Crave ticked all these boxes…" – Managing Director, Pub Company UK "Besides being a hit with our hotel guests the system has improved our IRD revenue 16% year on year. It has helped to promote special events in the hotel and driven additional covers to the outlets." – Hotel Area Director, New York "Go digital with Crave. Less paper, more digital. Interaction of guests at the hotel room is easier with Crave more sales opportunities and an easy way to share special promotions for in house guests. Support service is great." – Hotel Manager, Costa Rica "We are delighted to receive prestigious awards from the Hotel Tech Report customer survey once again." added Gareth Hughes, Founder and CEO of Crave Interactive. "We pride ourselves on creating incredible guest experiences that generate additional revenues for our clients. The high scores for customer service are particularly pleasing as we take pride in being the best partners we can to the hotel industry."

1 month ago
EasyWay - the premier end-to-end contactless guest journey platform for hotels - has taken hotel personalisation to a new level with the launch of a rich Guest Sentiment feature. EasyWay Guest Sentiment uses machine learning to detect and track guests' feelings and emotions by analysing words, phrases and emojis used within messages throughout the guest journey. The multilingual tool works across a variety of direct messaging channels including WhatsApp, Facebook Messenger, SMS and many more. Every message is assessed, providing hotel staff with a real-time snapshot of each guest's mood. Supplying greater automation for hotels, EasyWay can identify the most appropriate response to match customer sentiment within the guest journey and respond in real-time. The system tracks guest sentiment throughout the guest journey, identifying when to change tact to avoid overwhelming or harassing guests with too many messages. The guest journey platform can also identify potential brand ambassadors, connecting directly to social media pages or TripAdvisor to encourage guests to share their positive experiences. The EasyWay platform also alerts staff to potentially delicate guests and serious complaints so they can be promptly addressed by the most appropriate staff member. It can also detect opportunities to promote additional services and ancillary products to drive more revenue for the property. "We have focused our development on enabling hotels to innovatively respond to guest sentiment automatically to prevent issues from snowballing before negative guest experiences affect the reputation of the hotel," said Roy Friedman, CEO and co-founder of EasyWay. "Guest satisfaction can be monitored in real-time to continually improve the guest journey and support staff with appropriate responses. Through the data insights, hotels gain a greater understanding of what guests think about the services, amenities and facilities. This helps hotels adjust offers and messages to meet and exceed guest expectations, improving hotel reputation and capitalising on brand ambassadors." Hotels benefit from a team of EasyWay CX experts to help them establish their guest journey and define core engagement touchpoints. This process helps optimise guest satisfaction and identifies revenue opportunities. EasyWay enables hotels to interact directly with guests through automated digital contactless communication. The platform utilises text messaging channels - WhatsApp, Facebook Messenger, WeChat, SMS and many more - to improve hotel operations, enhance guest satisfaction and drive additional revenue by providing personalised services and special offers in a timely manner. EasyWay Guest Sentiment is open to subscribers who want to be among the first hoteliers worldwide to take advantage of the innovative technology.

2 months ago
Hoteliers that use ReviewPro's Guest Experience Automation (GEA)™ solution can now send out automated messages that include Oaky upsell deals. Via GEA ™, Oaky deals can be distributed across different channels, like email, SMS, and WhatsApp. Once a request is made, a team member assigned to the task will be automatically notified – wasting no time catering to the guest's request. "We have always loved ReviewPro's intelligent approach to guest feedback and communication and consider them innovation leaders in the hotel tech world. This integration brings about a wealth of benefits for both guests and hoteliers and, in a nutshell, simplifies messaging and processes to allow for top tier upselling and customer care," says Erik Tengen, Oaky co-founder. "As hoteliers keep digitizing their operations, we understand the growing need for hotel tech providers to integrate their different software solutions. This offers a rich and seamless experience to both hoteliers and their guests. By integrating with a partner like Oaky, who has been helping hoteliers with upsell strategies, we saw an opportunity for hoteliers to align revenue management and operational excellence, both key in current times," says Michael Kessler, CEO ReviewPro. Benefits of the ReviewPro and Oaky Integration This integration will tackle several pain points for both guests and hoteliers, including the issue of over-communication, missed opportunities for revenue, inefficient operations, and the need to stay on top of various tech platforms. The integration's unique combination of automated upselling, guest messaging, and case automation solves several challenges at once: Consolidated messaging: Combining outreach into one message from a single platform, means that guests receive less superfluous communication from the hotel and can give proper attention to each message. Streamlined follow-up: A successful upsell request automatically alerts the correct staff members, to ensure that any request is followed up in a streamlined and timely manner. Less platform switching: Administrative stress is reduced by keeping all upsell and related communication in one platform that centralizes every interaction across the guest journey. Hotel staff can rely on just one tool to ensure they track all remote guest requests. Automatically generated incremental revenue opportunities: Opportunities for incremental revenue will be caught, nurtured, and acted upon immediately across multiple channels. Measured impact of upselling: Directly assess the impact of upselling on guest satisfaction using ReviewPro's feedback tool. The Oaky-ReviewPro integration enables hoteliers to turn revenue opportunities into operational excellence, efficiently responding to guest needs while monitoring guest perception of automated tools' performance at the hotel. Ultimately, allowing ReviewPro and Oaky clients to get the most out of their tech investments. ReviewPro and Oaky customers can get in touch with their account managers to find out more about this integration. ABOUT REVIEWPRO ReviewPro, part of the Shiji Group, is the world leader of Guest Intelligence solutions, with more than 60,000 hotels in 150 countries. ReviewPro's Global Review Index™ (GRI), the industry-standard online reputation score, is based on review data collected from 175+ OTAs and review sites in 45+ languages. The company's cloud-based Guest Experience Improvement Suite includes Online Reputation Management, Guest Satisfaction Surveys, and Auto Case Management. ReviewPro also provides an AI-driven innovative Guest Experience Automation™ product to automate guest experience management for hotels. These tools and processes enable clients to prioritize operational and service improvements to deliver better guest experiences and increase guest satisfaction, online rankings, and revenue.
Load more
Reputation Management Software Category Overview
A quick guide to understanding hotel reputation management software
What is reputation management software?
Reputation and review management solutions aggregate all forms of guest feedback from across the web to help hoteliers read, respond, and analyze the feedback in an efficient manner. 95% of guests read reviews prior to making a booking decision, and after price, reviews are the most important decision variable when booking a hotel. With reputation and review management solutions, hotels can positively impact the reviews and ratings that travelers are seeing when making a booking decision.
For info on trends in hotel reputation management, questions that you should ask vendors and more download the
2019 Hoteliers Guide to Reputation Management Software
How can reputation management software improve profitability and efficiency?
Drive direct bookings: Online reviews influences millions of booking decisions on hundreds of OTAs and meta-search sites, while encouraging travelers to book directly on your hotel website.
Improve guest satisfaction: Review collection allows hotels to boost their online review scores and gather valuable customer insights in order to continuously improve the guest experience.
Increase revenue: Reputation management creates insights from your reviews that benchmark your hotel versus competitors and evaluates what most impacts your hotel rating, effectively increasing your hotel ADR.
What are the most important features of reputation management software?
Review Aggregation: For many hotels, the most important review channels include their own guest satisfaction survey, Booking.com, TripAdvisor, and Google. If these review sites are not included as part of the solution, the hotel will have to duplicate their review management efforts.
Enterprise Visibility: For hoteliers who oversee multiple hotels, or sit at a corporate level, the option to view and report on behalf of all managed properties is a definite requirement for usability and effectiveness.
Semantic analysis: Simply reading through or scanning reviews will not provide a hotelier any insight into how to improve, but with aggregated review summaries provided by semantic text analysis, hoteliers can start to see what's most positively and negatively impacting their rating.
KPI Reporting: Hoteliers often need to provide reports on their KPIs, i.e. response rate, in order to meet the required status quo. To make them easier to track, they can be downloaded directly from the hotelier's account or automatically scheduled via email.
Competitor Benchmarking: When hoteliers are searching for a hotel, they are comparing the scores of a hotel's competitive set. Understanding and tracking how your hotel is performing in comparison to the competition is a key component to driving bookings.
What makes great reputation management software?
Review management alone does not make a large impact on your hotel's revenues. Ensure that the vendor offers solutions that have been proven to improve direct bookings and increase ADRs for their customers.
Great reputation management software will improve response rates and ultimately boost your hotel ratings.
Many hoteliers are required by management or ownership to respond to a certain percentage of reviews, as responding to reviews is considered a best practice in hotel management. Most hotels can achieve over 70% by adopting an ORM platform and assigning resources to manage it. (# of reviews responded to/# of total reviews).
Consider what review sources are most popular for your hotel(s) and make sure that you will be able to view and respond to these reviews within the vendor's solution.Be sure that the hotel rating provided by the vendor is as accurate as possible, otherwise, your bookings could suffer if the score drops too low. Sophisticated formulas will automatically remove any biased reviews that could skew your rating.
To better understand how to distinguish between vendors, check out the 5 critical questions you should ask during the sales process by downloading the
2019 Hoteliers Guide to Reputation Management Software
What is the typical pricing for reputation management software?
Implementation fees are rarely necessary for reputation management solutions, even with a large portfolio of hotels. There could be costs related to integrations on a case-by-case basis.
This monthly cost will typically vary based on a variety of factors, i.e. number of
properties in a hotel group, quantity of rooms per property, and market segment of the properties. Licenses are generally purchased with an annual contract between $30-$50/property/month.
How long does it usually take for a hotel to implement new reputation management software?
The implementation time varies from two weeks to a few months, depending on the portfolio size and competitors that need to be added and checked.The best thing about reputation management is that it does not require an integration with your PMS, CRM, or CRS to get it up and running. However, it can be provided to guarantee seamless connections with your guest data. This will be the longest phase of your setup, so if an integration is not required, implementation can be done in the minimum time frame of 2 weeks.