Marketplaces & Integrators
Hospitality Middleware: How Connectivity Unlocks New Value for Hoteliers and Guests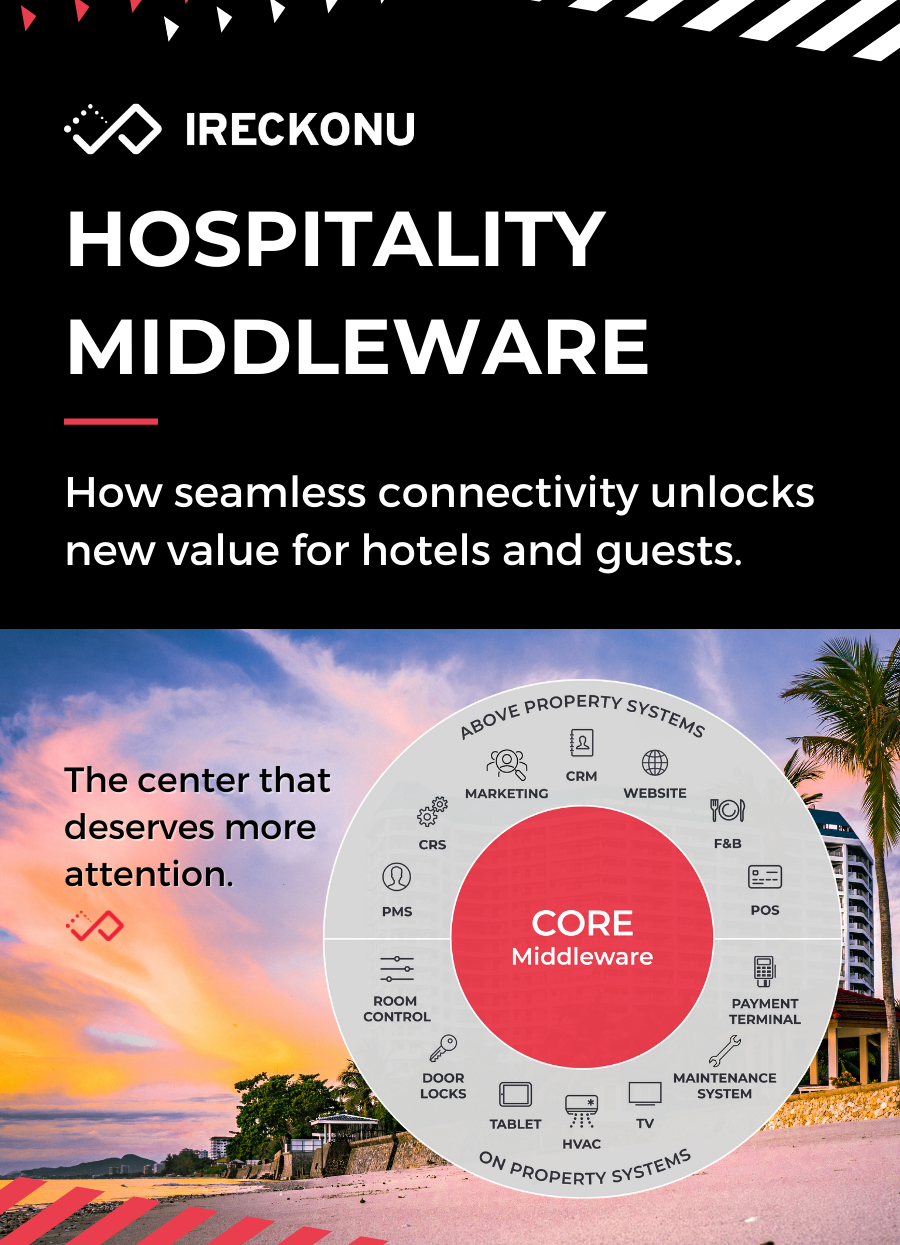 Overview
Within the hospitality industry there is a pressing and under addressed need to improve the way systems operate. As technology ecosystems continue to grow, evolve and become increasingly complex, hoteliers are challenged with getting the most out of each system. Data silos, clunky integrations and legacy systems all contribute to the complexity of this issue. Learn how hospitality middleware can address these challenges while futureproofing brands, making teams across the hotel more innovative, flexible and responsive to new opportunities.
What's Inside
What is middleware, and how does it work?
How does middleware differ to an enterprise service bus?
What are the benefits of implementing a middleware?