Hotel Guest Apps
The Guide to Hotel Industry Trends for 2022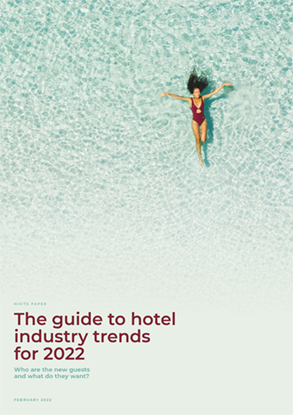 Overview
Who are the new guests and what do they want? Saying that there will be a "before" and an "after" Covid-19 may seem like a cliché, even if we know it to be true. Yes, the pandemic has hit the tourism sector hard and yes, this has led to profound changes in the way guests approach travel. But that's not all there is to it, and that's why there can be no doubt that the industry will continue to evolve.
What's Inside
• Many technological innovations have emerged.
• The economy has been 'uberised', and the tourism industry has not been spared.
• Lifestyles have changed, with the advent of remote working and teleworking, which have become widespread since the start of the pandemic.