Email Marketing & Hotel CRM
Guide to Hotel Loyalty: How to successfully navigate the modern loyalty landscape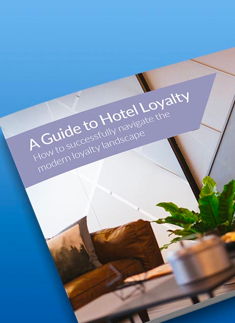 Overview
After analyzing data from more than 200 hotel groups, we found that points-based loyalty programs are not as effective in driving direct revenue and boosting repeat bookings as many would believe. In fact, according to a Google/Greenberg study, the number one reason a high-value traveler chooses to book with a particular brand is customer service, not a loyalty program.
What's Inside
State of Loyalty Today
What Consumers Want from Loyalty Programs
Hidden Costs of Points-Based Programs Getting Started with Loyalty 2.0
Special thanks to Revinate for providing this free content to educate hoteliers!
In exchange for providing this free content to our users, Hotel Tech Report shares download information with the owner of the content. By downloading you agree that Hotel Tech Report can share your contact information with the content owner and that the owner may reach out to offer assistance in your search for a new Email Marketing & Hotel CRM vendor.
Learn more about Revinate