Digital Marketing Agencies
How Travel Marketers are Activating Digital Advertising in 2021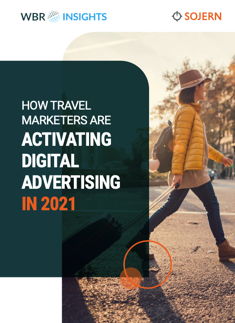 Overview
Most companies (56%) in our survey of senior travel industry decision makers agree that the online environment is favourable for "direct response" campaigns. Travellers are booking directly because of clearer cancellation or refund policies, coupled with their frustrating experiences navigating Online Travel Agency (OTA) reimbursements for cancelled trips during the pandemic.
What's Inside
How travel marketers are thinking about their future strategies, and how they are allocating their budgets across channels.
More about the future of advertising, the Cookieless world, and what opportunities they saw as countries reopened.
What changes had they made because of the pandemic, and when, if ever, would we get back to "normal"?