90
HT Score

Hotel Tech Score is a composite ranking comprising of key signals such as: user satisfaction, review quantity, review recency, and vendor submitted information to help buyers better understand their products.
Learn More
Certificate of Excellence
Ratings Summary
4.5
202 reviews
90
HT Score

Hotel Tech Score is a composite ranking comprising of key signals such as: user satisfaction, review quantity, review recency, and vendor submitted information to help buyers better understand their products.
Learn More
Ranked #2 out of 31 in Revenue Management Software
Verified Customer Support
IDeaS's customer support processes haven't yet been verified by Hotel Tech Report.
Learn more
Work For IDeaS? Claim Profile
IDeaS Revenue Solutions Overview
Read Hotel Tech Report's in-depth review
With more than 1.5 million rooms priced daily on its advanced systems, IDeaS Revenue Solutions leads the industry with the latest revenue management software solutions and advisory services. Powered by SAS and 3 decades of experience, IDeaS proudly supports 10,000+ clients in 125+ countries and is relentless about providing hoteliers more insightful ways to manage the data behind hotel pricing. IDeaS empowers its clients to build and maintain revenue management cultures by focusing on a simple promise: Driving Better Revenue. IDeaS has the knowledge, expertise and maturity to build upon proven revenue management principles with next-generation analytics for more user-friendly, insightful and profitable revenue opportunities"not just for rooms, but across the entire hotel enterprise.
Read more
Less
Founded in 1989 | Headquarters in Minneapolis, MN | 490 employees
Other Product by IDeaS
Integrates with
Revenue Management Software
Central Reservations Systems
Property Management Systems
Booking Engines
Hotel Management System
Rate Shopping & Market Intelligence
Email Marketing & Hotel CRM
Reputation / Review Management
Channel Managers
Business Intelligence
Parity Management
Guest Surveys
Marketplaces & Integrators
Meetings & Events Intelligence
Browse integrations (58 verified)
What Customers Love About IDeaS Revenue Solutions
89% recommend
Dynamic Pricing
Price sensitivity modeling
Fully automated revenue management
"What-if" scenario analysis
Guided workflows
Extended stay functionality
Serviced apartment functionality
Group pricing & evaluation
Channel management
Analytics dashboard
Multi-property Management
Open API
Mobile App
Inventory Management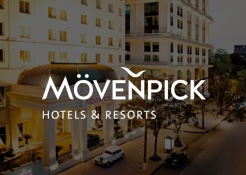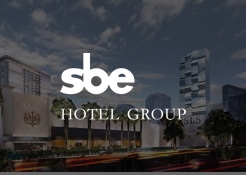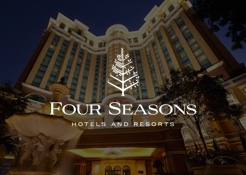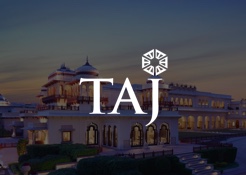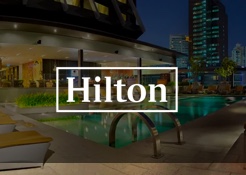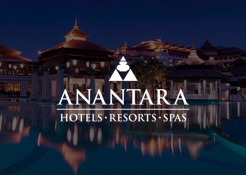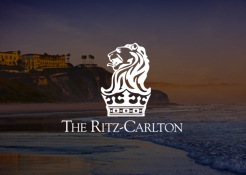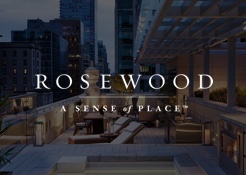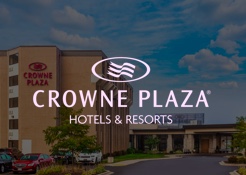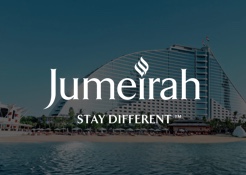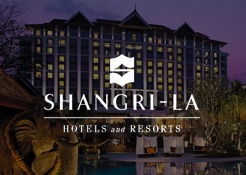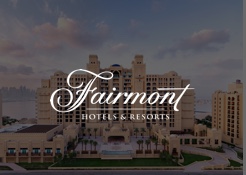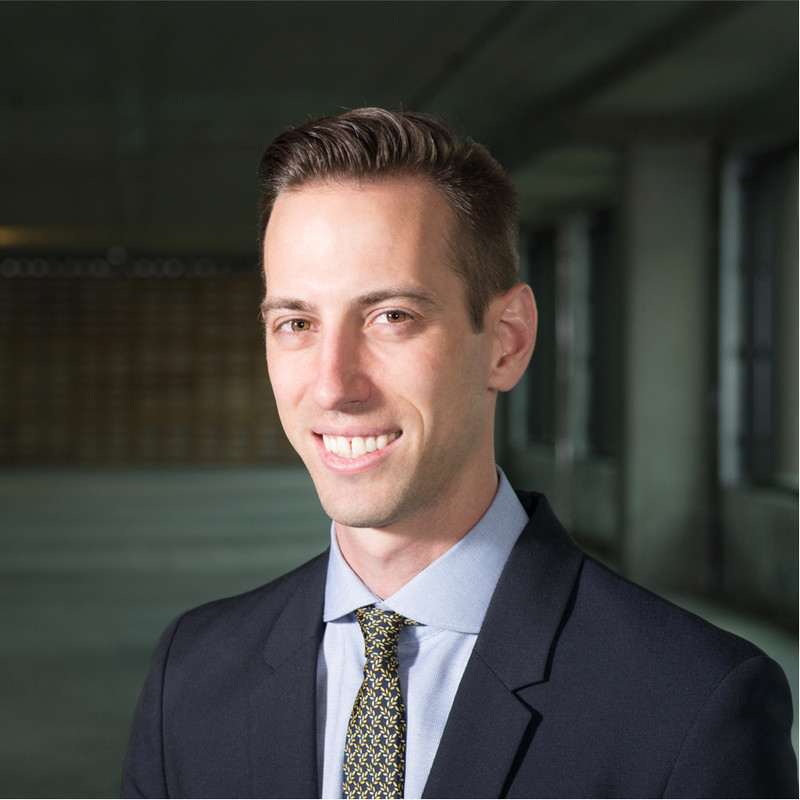 IDeaS has done their homework in areas no one else has touched. As a result, both the IDeaS product and roadmap are ahead of everyone else. IDeaS automates pricing down to the individual rate code and room type, instead of centering all pricing around a single retail or BAR price point.
Calvin Anderson
Chief of Revenue Optimization at the RLH Corporation
We want our guests to do their own thing, and our take on revenue management is similar. We need to be able to do our own thing. My team couldn't be happier that IDeaS RMS will help us catch trends and booking patterns more quickly--allowing us to price ourselves ahead of the competition.
Brent Hinton
Director of Sales & Marketing at the ACME Hotel Company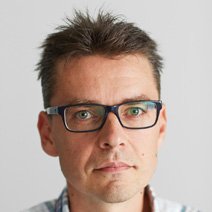 The IDeaS G3 Revenue Management System's Information Manager and Business Analysis dashboard provide data that is clear, simple to understand and easy to use. This information really helps revenue managers stay on top of everything while allowing them to concentrate on other tasks like data quality.
Veli-Petteri Korpi
Business Manager at the S-Group Portfolio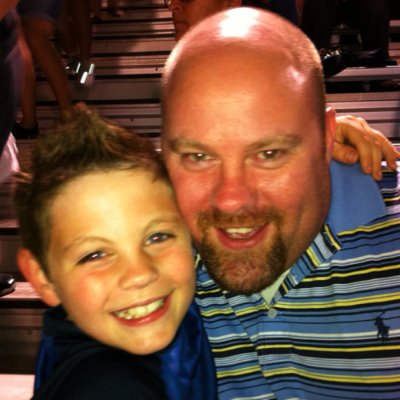 IDeaS Revenue Management System has made our hotel management company's budgeting process so much easier. By using next year's forecast reports as a baseline, the whole process has been streamlined saving us time and effort.
Jason McCormick
Regional Director of Revenue Management at the Magnolia Hotels - Stout Street Hospitality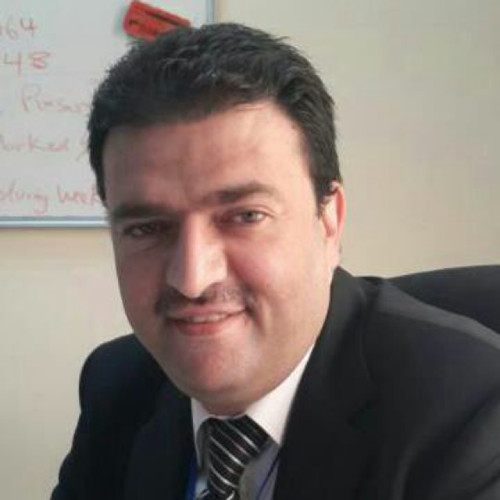 It's like the IDeaS system was designed for a revenue manager; always thinking of the end goal. The system and my revenue objectives are perfectly aligned to successfully driving RevPAR.
Firas Asad
Revenue Manager at the Fairmont Amman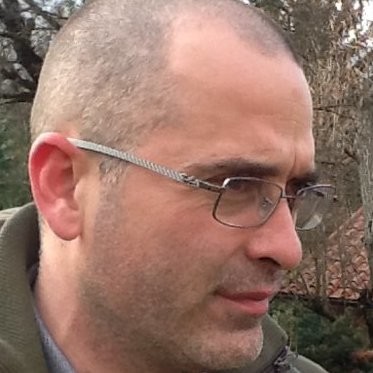 We have sold rates that I would have never published if I hadn't been working with IDeaS. In August 2017, for example, we had revenues +16% vs 2016 and 8% over budget.
Stefano Fusaro
Assistant Hotel Manager at the Grand Hotel Minerva
Want to find a reference in your network who uses IDeaS ?
Find and connect with references
Simplify your search
Get the real scoop and find out what hoteliers think of IDeaS
Connect with real users to help answer your questions
One time upfront purchase (flat rate)
$1000 - $10,000
Monthly subscription (/room/month)
More than $10/room/month
Free Revenue Management Software Reports
View all
Recent Revenue Management Software articles
Recent Revenue Management Software News & Community Updates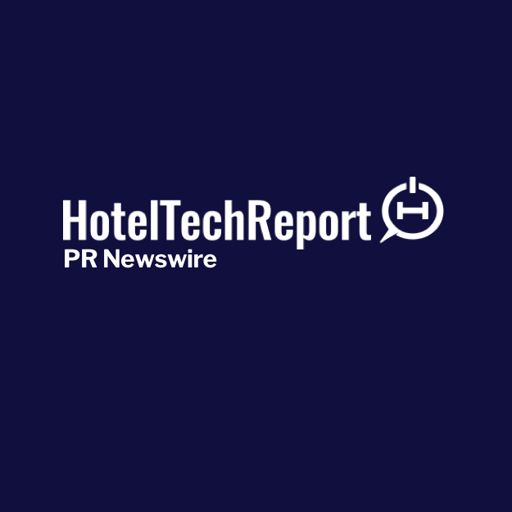 Each year along with individual awards for the top rated product in each category, Hotel Tech Report recognizes the top 10 most customer centric global companies in the annual People's Choice Awards. The People's Choice Awards serve to honor and recognize companies who have balanced strong growth with a relentless focus on customer centricity. Hotel Tech Report has named IDeaS the winner of the 2019 People's Choice Award based on data from thousands of hoteliers across more than 120 countries around the world. Over 100 of the world's elite hotel technology companies competed for a chance to win this prestigious title. Other finalists include: TrustYou (2nd place), Clock (3rd place), TravelClick (4th place), GuestRevu (5th place), Mews (6th place), Guestline (7th place), Travel Tripper (8th place), Cloudbeds (9th place) and ALICE (10th place). The HotelTechAwards platform (by Hotel Tech Report) leverages real customer data to determine best of breed products and companies that help hoteliers grow their bottom lines. "The People's Choice Award goes to the single company across all categories who demonstrates the strongest customer relationships during the HotelTechAwards. Clients came out to support IDeaS in droves - it has been incredible to see" says Hotel Tech Report's Jordan Hollander. The most common pitfall that successful technology companies face is that scale often has an inverse correlation with customer satisfaction. With each new hire customers become further removed from the leadership team and with each new client their business becomes less critical to the company. IDeaS breaks the mold and is not just the largest revenue management software company in the world but also the most beloved hotel technology company in the industry as determined by verified client data. The key factors used to determine the annual People's Choice award include total verified customer reviews, geographic reach of reviews and overall review sentiment and ratings. More than 200 verified IDeaS clients dedicated more than 25 hours to supporting the company by writing reviews about their authentic experiences with the firm. Unbiased and verified reviews build trust in a way that biased case studies and whitepapers cannot. The best companies know that the most effective way to communicate their value proposition is to empower and amplify the voices of their customers. "We saw 5 star reviews come in from Zambia to Moscow and everywhere in between. Happy customers vouched for IDeaS from cities we had never even heard of. This is the one of the most impressive organizations we've seen in hotel tech history. It's hard to imagine how IDeaS keeps clients this satisfied at such an enormous global scale but if there's one company everyone can definitely learn from about scaling a global organization with a relentless focus on customer centricity, its IDeaS " says Hollander. IDeaS clients from the United States, Africa, Asia, Europe and Latin America commended the company for it's world class customer service and software. Congrats to this year's finalists: IDeaS, TrustYou, Clock, TravelClick, GuestRevu, Mews, Guestline, Travel Tripper, Cloudbeds and ALICE! About the People's Choice Award The People's Choice Awards serve to honor and recognize companies who have balanced strong growth with a relentless focus on customer centricity. Early on as a startup its easier for companies to maintain strong customer relationships with a limited customer base. But as a company grows its install base and scales globally, maintaining high customer satisfaction becomes increasingly more challenging. Each year along with individual awards for the top rated product in each category, Hotel Tech Report recognizes the top 10 most customer centric global companies in the annual People's Choice Awards acknowledging the achievements of top innovators across all categories who embody the values, transparency and customer centricity that lie at the core of truly great companies. More info on the People's Choice Awards and scoring methodology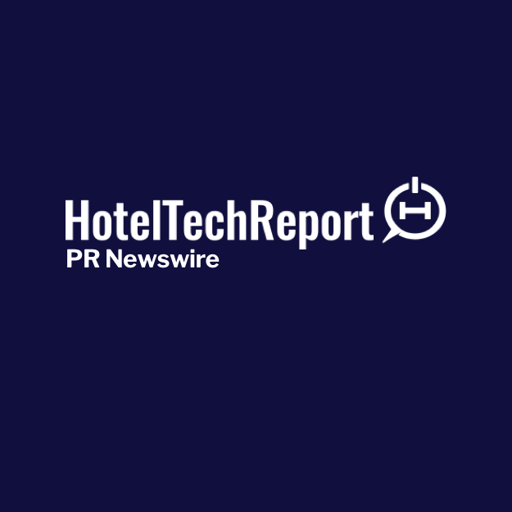 February 12, 2018 - Hotel Tech Report has named IDeaS Revenue Solutions (IDeaS), a SAS® Company, 2018's Top Rated Revenue Management Software based on data from thousands of hoteliers in more than 40 countries worldwide. Over 100 of the world's elite hotel technology products competed for a chance to win this prestigious title. The HotelTechAwards platform, presented by HotelTechReport.com, leverages real customer data to determine best-of-breed products that help hoteliers grow their bottom lines. "Revenue management software has been around for decades, but recent innovations in data analysis and machine-learning processing have taken things to a whole new level. Platforms like IDeaS take in historical data, competitor rates, reputation scores, relevant market data, future demand indicators and more. With these powerful, forward-looking data insights IDeaS' clients can influence pricing decisions by room type, segment, length of stay and day of week," says Hotel Tech Report's Jordan Hollander. "As an owner, if I interviewed a management company still using spreadsheets or worse yet, pen and paper—that would be a deal breaker for me." IDeaS is coming off an incredibly strong year with its recent announcement of pricing 1.6+ million rooms for 10,000 hotel properties across 124 countries, and is poised for sustained growth in 2018. Hoteliers recognized IDeaS' unrivaled return on investment where IDeaS exceeded the category average by nearly 10 percent. An operations manager from Glasgow, Scotland raved about the business impact IDeaS had on their property, "[IDeaS is a] fantastic system that allows for maximum yield by analysing trends and patterns. The software is easy to use and user friendly—it has allowed our hotel to increase RevPAR significantly since installation." To read the full review and more, head to IDeaS' profile on Hotel Tech Report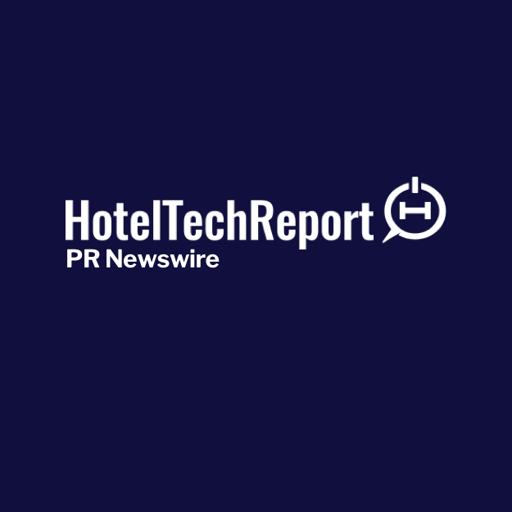 Data has transformed how we perform our jobs and manage companies. It existed initially as a metric we had to track, but during recent years it is being gathered in lakes and oceans worth of information. This water, if you will, has to be tamed and analyzed. Its complexity has led both companies and solution providers to create systems and software that is smart. No, it doesn't talk back, but rather performs statistical analysis on available data and then directs the system to either recommend certain actions or perform them itself. This is not necessarily a new concept, but it is one that continues to be more possible than ever before with the availability of numerous data assets, data science techniques and software capable of processing this information at the speed of decisions. The sources available today encompass selected major categories of data, each with a plethora of actual information resources within them. Whether it originates from internal systems or external sources, the digital ecosphere continues to make this structured and unstructured data more accessible than ever. A few of these categories include: The many specific sources within each of the above categories include internal transactional data from customer and property management systems, point of sale solutions, supply inventories, demand statistics, competitive benchmarking, channel placement and pricing, event data, customer feedback, website analytics, advertising segmentations, social media activity and many more. As a business executive, surrounding yourself with quality performance metrics is important. The natural next step is to transform these data into inputs for your core decision processes and systems, enabling these systems to analyze data with guidance from a qualified user. This allows a system to receive more inputs than the typical person may be able to gather in the same amount of time and subsequently make better decisions for a business. Now let's look at a few examples of how data is being combined with software to create a solution that was not previously possible due to various limitations. Revenue Management Revenue management continues to increase in sophistication as it pertains to the use of data sources. Since the early days of these systems, they relied upon interfaces to other internal systems. However, their increasing use of information from external sources has made them more intelligent and able to perform tasks more efficiently. These solutions now include inputs including local supply and demand statistics, competitive pricing, market level flight activity, weather and events to deliver more accurate forecasting and set pricing. Explore LodgiQ, Maxim, and IDeaS for examples of solutions empowered by this type of information. Remarketing Multiple advertising solutions enable companies to remarket products to individuals who previously visited their website. This advertising opportunity presents the advertiser's products to the same person when they visit a different site that is part of an ad network. The person is usually identified via anonymous tracking techniques such as a cookie, but other techniques may be employed as well. Effectively, this is the result of web analytics owned by an advertiser being repurposed into an ad network to identify a specific person that previously showed interest in their product in order to revitalize this person's interest. AdRoll, Google, Facebook, Perfect Audience, and Sojern all provide remarketing or retargeting solutions. Behavioral & Intent Advertising This type of advertising solution is built upon a foundation of data. However, the difference here is the information is based upon an individual's past browsing history, actual purchase transactions or other sources representing the person's interests and probable intent to purchase. The information is aggregated and assumptions are made to classify a person or audience segment into a group that is of interest to certain advertisers. Companies such as Adara, Journera, Sojern, Cendyn/ONE, Acxiom and AdTheorent may be considered examples of this type of service as are various predictive analytics solutions. Many of these software technologies are producing capabilities not previously possible. Furthermore, each of them are unique in their own right. These systems are often able to protect the privacy of data subjects by infusing it into their core algorithms rather than exposing it to an interface. They then facilitate decisions and recommendations to be performed by either a person or the system itself. While lists of products within a category are often useful, it is imperative to understand the vast differences amongst the aforementioned products within a category despite a few surface level similarities. Understanding these unique capabilities is key to generating business performance. In fact, executives must quickly realize that implementing an application with a reliance upon data requires strategic forethought. If the application becomes misaligned with the intended direction, then an organization may be forced to make an unplanned change. While these risks exist, the data infused applications should be able to create a significant competitive advantage.