HT SCORE
81 out of 100
Hotel Tech Score is a composite ranking comprising of key signals such as: user satisfaction, review quantity, review recency, and vendor submitted information to help buyers better understand their products.
Learn more
Reviews Summary
Ranked #9 out of 49 in Revenue Management Systems
Verified Customer Support
RateBoard GmbH's customer support processes haven't yet been verified by Hotel Tech Report.
Learn more
Most popular for
Serviced Apartment

4 verified reviews

Bed & Breakfast

Leader: D-Edge

Extended Stay

Leader: IDeaS

City Center

2 verified reviews
RateBoard Overview
Automated price optimization for small and independent Hotels & Resorts. Through an automated machine learning algorithm, we increase hotel revenue by an average of 8%. RateBoard is made for everyone and helps hoteliers to solve the problem of not having enough time, human resources and no customized solution to analyze the market demand. 
About RateBoard GmbH
Founded in 2015 | Headquarters in Innsbruck Austria | 17 employees
Pros & Cons
96% recommend
Expert Q&A and Partner Recommendations
Question:
What does this product or service do well?
Answer:
Rateboard brings automation when and where hoteliers need it most. Especially in 2020, while many hotel chains were forced to make drastic cuts in resources, technology systems like Rateboard will make pricing and distribution much easier for hotels by doing a lot of the manual work for them.
by Valerie Castillo (TrustYou) on October 07, 2020
See more answers (1)
Question:
What differentiates this product or service from the competition?
Answer:
You don't have to be a Revenue Manager to understand how to use Rateboard and to create a system that works for your hotels. Even small B&Bs can utilize the system to create the most profitable scenarios.
by Valerie Castillo (TrustYou) on October 07, 2020
See more answers (1)
Question:
Based on your experience with this product or service, if you could give one piece of advice to a hotelier considering this product or service, what would it be?
Answer:
If you're looking for flexible pricing, without a lot of manual effort, then Rateboard will be a perfect fit for you. Also, if you're looking to compare price data with review data, to make sure you're getting the most profit from your most successful hotels, Rateboard has a great way to help you vi...
by Valerie Castillo (TrustYou) on October 07, 2020
See more answers (1)


RateBoard GmbH Alternatives
Revenue Management Systems
IDeaS creates sophisticated yet simple ways to empower revenue leaders with precise, automated decisions they can trust.
Revenue Management Systems
Your Command Center For Profitable Revenue Strategies
Revenue Management Systems
Automatic Revenue Management for Hotels and Hotel groups
View RateBoard GmbH alternatives
Find the perfect fit
Want to find out if RateBoard GmbH is the best fit for your hotel?
Take the Quiz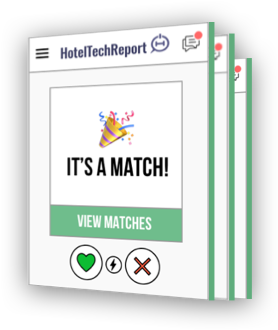 GETTING STARTED
Download the 2021 Revenue Management Systems buyer's guide
Free download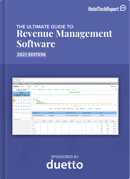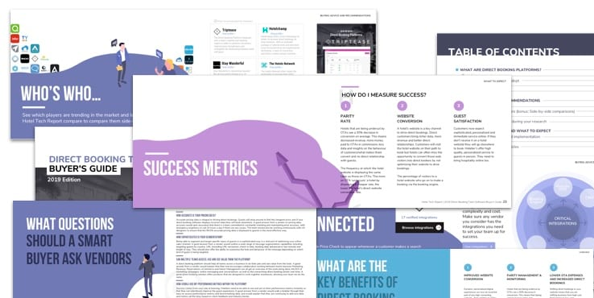 Dynamic Pricing
Price sensitivity modeling
Fully automated revenue management
"What-if" scenario analysis
Guided workflows
Group pricing & evaluation
Channel management
Analytics dashboard
Multi-property Management
Open API
Mobile App
Inventory Management
Open Pricing
Lost Business Data
Automated Room-Type Pricing
365-Day Forward Pricing
Dynamic Price Hierarchy Control
Real-time price optimization
Alternate Property Reccomendations
Alternate Stay Date Recommendations
Five-Year Forecasting
Smart Spreading Technology
Financial Forecast Builder
Scheduled Reports
Custom Reports
Single Sign-On
Enterprise Business Guidelines
Mobile Friendly Design
Future Market Demand Data
Price Explanation
Controlled Automation
MARKETS SERVED
North America
South America
Asia Pacific
Middle East
Africa
Europe
VERIFIED MARKETS
Low review volume alert
This vendor is 65% below the category average..
RateBoard Review:
facilità di uso
managing director from Boutique in Conca dei Marini (Italy)
What do you like most?
Il modo intuitivo e facile nell'usare il software e poi la disponibilità dei Revenue manager sia nel periodo della formazione che nel prosieguo della collaborazione .
What do you dislike or think could be improved?
A mio modesto avviso potrebbe essere inclusa la domanda di mercato dei voli sulla destinazione , sulla falsariga di Lybra per intenderci , per il resto lo reputo perfetto per le mie esigenze di questo mom...
RateBoard Review:
Ideal RMS for our hotel
Owner from Bed & Breakfast in Daunei (Italy)
What do you like most?
I am very happy with the RMS Rateboard. Thanks to Rateboard I have a great overview of facts and figures regarding my rooms revenue and it helped me a lot to increase my revenues.
What do you dislike or think could be improved?
Everything is perfect, the setup process with PMS could have been a little bit faster. I really like working with RateBoard.
RateBoard Review:
Sehr zufrieden
Head of Reception from Resort in Muldestausee (Germany)
What do you like most?
Wir sind mit RateBoard vollkommen zufrieden. Die Bedienung und die Handhabung sind unkompliziert und leicht verständlich. Super ist auch, dass wir einen persönlichen Ansprechpartner haben, der uns jede...
What do you dislike or think could be improved?
Es gibt hier nichts, dass ich anmerken würde. Das Produkt wird regelmäßig weiterentwickelt. Ich würde sagen: macht einfach weiter so!
RateBoard Review:
Very good RMS
Owner from Boutique in Nesselwang (Germany)
What do you like most?
Ich bin sehr happy mit RateBoard. Es ist einfach zu bedienen und sehr intuitiv. Was mir besonders gefällt ist die sehr gute Zusammenarbeit mit unserem Support, einer erfahrenen Revenue Managerin. Die Ana...
What do you dislike or think could be improved?
Es gibt eigentlich nichts das ich beanstanden kann, bin sehr zufrieden und hoffe, dass es so weitergeht. Sehr gutes Tool.
RateBoard Review:
very easy to use
Reception from Other in Sölden (Austria)
What do you like most?
you can change the prices very quickly and very easily. The response to demand is perfect. Thanks to the algorithm, the suggestions are always the same.
What do you dislike or think could be improved?
at the moment I have no idea the team is very helpful and nice i have only been working with rateboard for 1 year
RateBoard Review:
Great Revenue Management System
Owner from Resort in Zell am See (Austria)
What do you like most?
It is very easy to work with RateBoard. It is not time consuming at all and I still have plenty of time to take care of my guests. Rateboard is a great support for me in increasing my RevPar. Switch to Ra...
What do you dislike or think could be improved?
Until now there is nothing to complain. I hope the cooperation will continue as it is. Keep up the good work guys.
RateBoard GmbH hasn't disclosed their pricing plans. It is advised that you ask for a reference to ensure competitive pricing
Booking Engine
Direct booking technology, web design, digital marketing, meta search, distribution strategy
Rate Shopping & Market Intelligence
OTA Insight empowers hoteliers to make smarter revenue, distribution and marketing decisions through its market-leading suite of cloud-based business intelligence solutions including Market Insight, Rate Insight, Parity Insight and Revenue Insight.
Property Management Systems
An innovative hospitality management cloud that empowers the modern hotelier to improve performance, maximize revenue, and provide remarkable guest experiences.
View all (26 RateBoard GmbH Integrations)