HT SCORE
71 out of 100
Hotel Tech Score is a composite ranking comprising of key signals such as: user satisfaction, review quantity, review recency, and vendor submitted information to help buyers better understand their products.
Learn more
Reviews Summary
Ranked #16 out of 54 in Upselling Software
Verified Customer Support
LoungeUp's customer support processes haven't yet been verified by Hotel Tech Report.
Learn more
Most popular for
Vacation Rentals & Villas

1 verified reviews
LoungeUp Overview
LoungeUp is a guest relationship and operations management platform designed for hotels to increase their revenue and improve their guest satisfaction through the smart use of data. This platform allows more than 3000 properties to personalise interactions with guests across all communication channels (e-mails / SMS / WhatsApp / guest portal / chat / push notifications...).
About LoungeUp
Founded in 2011 | Headquarters in Paris France | 20 employees
LoungeUp is a guest relationship management and internal operations platform dedicated to the hospitality industry. The solution is designed to simplify and pe...
Pros & Cons
95% recommend
Expert Q&A and Partner Recommendations
Question:
What does this product or service do well?
Answer:
All-in-one platform for guest relationship and hotel operations management Improve guest satisfaction. Increase your revenue. Enhance productivity. Accompany customers throughout their journey LoungeUp collects, organizes, and enriches guest data to create a unique and tailored experience. Communi...
by Nicolas Chavanes (Mews) on December 09, 2021
Question:
What differentiates this product or service from the competition?
Answer:
Messaging hub Interact with and support your guests whenever they need, on the channel of their choice. Expertly manage all your interactions on a single screen. Online check-in Simplify administrative procedures for your guests and your teams. Transform your check-in into a personal welcome. Mobile...
by Nicolas Chavanes (Mews) on December 09, 2021
Question:
Based on your experience with this product or service, if you could give one piece of advice to a hotelier considering this product or service, what would it be?
Answer:
The best advice I could give to hoteliers that want to use LoungeUp would be to explain clearly their expectations to LougeUp experts so they can help them get the best setup to optimize their operation
by Nicolas Chavanes (Mews) on December 09, 2021

Upselling Software
The commission-free and personalised pre-stay upsell platform for hotel groups to maximise profit and enhance the guest experience.

Upselling Software
Messaging based upselling to generate more revenue by EasyWay.

Upselling Software
$2,500 average upsell revenue generated per hotel, per month
View LoungeUp alternatives
Find the perfect fit
Want to find out if LoungeUp is the best fit for your hotel?
Take the Quiz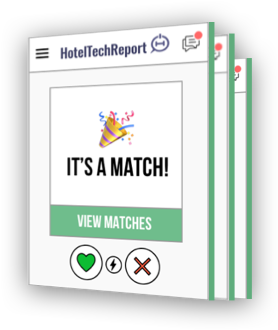 GETTING STARTED
Download the 2021 Upselling Software buyer's guide
Free download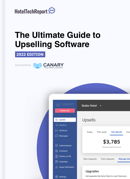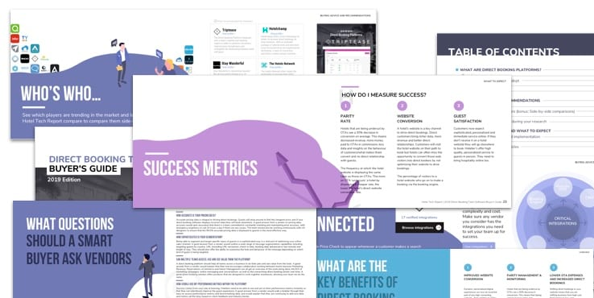 MARKETS SERVED
Antarctica
Oceania
North America
South America
Europe
Asia Pacific
Middle East
Africa
VERIFIED MARKETS
Low review volume alert
This vendor is 98% below the category average..
Declining share of voice
This vendor has fewer recent reviews than average compared to other top Upselling Software providers. It is advised that you ask for recent references before proceeding.
LoungeUp Review:
Very practical tool
Responsable Expérience Clients Hôtels Parc Astérix from Other in Plailly (France)
What do you like most?
Complete tool for the hospitality industry, many interesting features, open APIs and a dedicated and responsive team, thank you.
What do you dislike or think could be improved?
Improvements on the aesthetic / UX side of the customer portal and emails could be considered. for example: interactive photo gallery, more modularity in the design of the customer page, more modern click...
LoungeUp Review:
Excellent tools
Digital Marketing from Vacation Rentals & Villas in Cannes (France)
What do you like most?
- tools performance - Our project manager, Lena, is awesome - Always improving their products - Clear and simple to use
What do you dislike or think could be improved?
Nothing to add. Every tools we use at lounge up is great. Can't wait for the next product to come on the market
Monthly subscription (/room/month)
Channel Managers
World's most powerful channel manager, managing rooms and rates on 450+ hotel booking channels, in real-time.
Property Management Systems
An innovative hospitality management cloud that empowers the modern hotelier to improve performance, maximize revenue, and provide remarkable guest experiences.
Property Management Systems
Clock PMS+ powers all aspects of modern-day hotel operations and provides the digital hospitality that guests demand. Streamline your business' technology, digitally engage and amaze your guests with touchless services and maximise profits using Clock PMS+!
View all (29 LoungeUp Integrations)