HT SCORE
48 out of 100
Hotel Tech Score is a composite ranking comprising of key signals such as: user satisfaction, review quantity, review recency, and vendor submitted information to help buyers better understand their products.
Learn more
Reviews Summary
Ranked #2 out of 18 in Vacation Rental Software
Verified Customer Support
AxisRooms's customer support processes haven't yet been verified by Hotel Tech Report.
Learn more
AxisRooms (Vacation Rental Software) Overview
AxisRooms (Vacation Rental Software) Overview
AxisRooms came into existence with the consolidation of need, experience and tough grind by three of the medalist's in the Travel & Hospitality industry. In the year 2011, company was founded with an intention to increase and improve Hotel Business Distribution using breakthrough technological solution with a vision to help clients transition to better business practices. AxisRooms's Strategic...
About AxisRooms
Founded in 2011 | Headquarters in Bengaluru India | 115 employees
Pros & Cons
80% recommend
Expert Q&A and Partner Recommendations

Vacation Rental Software
The perfect all-in-one airbnb management platform designed to give you your life back.

Vacation Rental Software
Hostaway offers scalable solutions with award-winning support to fast-growing vacation rental property managers!

Vacation Rental Software
Guesty automates and streamlines every aspect of your growing & changing rental business
View AxisRooms alternatives
Find the perfect fit
Want to find out if AxisRooms is the best fit for your hotel?
Take the Quiz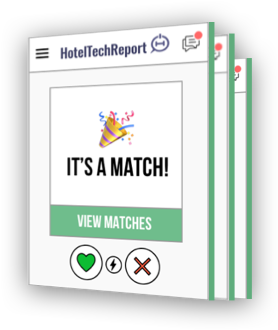 MARKETS SERVED
North America
Central America
Antarctica
Oceania
South America
Europe
Asia Pacific
Middle East
Africa
VERIFIED MARKETS
Low review volume alert
This vendor is 100% below the category average..
Declining share of voice
This vendor has fewer recent reviews than average compared to other top Vacation Rental Software providers. It is advised that you ask for recent references before proceeding.
AxisRooms (Vacation Rental Software) Review:
Overall A Good Solid Channel Manager and a Vacation Rental System
General Manager from Resorts in Varkala (India)
What do you like most?
Some of the features that Axis room provides are excellent Such as the payment gateway link that you can directly send to customers to make payment, another amazing very important feature is authenticatin...
What do you dislike or think could be improved?
One of the things that can be improved is their CRS, It is user friendly but has a few known bugs which I think can be resolved easily. I dont think they are focusing too much on the CRS development and a...
AxisRooms hasn't disclosed their pricing plans. It is advised that you ask for a reference to ensure competitive pricing
Resources & reports
AxisRooms doesn't have any free e-books or reports available