HT SCORE
72 out of 100
Hotel Tech Score is a composite ranking comprising of key signals such as: user satisfaction, review quantity, review recency, and vendor submitted information to help buyers better understand their products.
Learn more
Reviews Summary
Ranked #3 out of 131 in Restaurant Management Software
Verified Customer Support
aleno's customer support processes haven't yet been verified by Hotel Tech Report.
Learn more
Most popular for
Luxury Hotels

1 verified reviews

City Center Hotels

1 verified reviews
aleno Overview
aleno is the premier Restaurant Management Software that integrates with leading PMS. For perfect guest experiences and higher revenues. It automates a wide range of administrative processes, prevents no-shows and allows pre-orders and prepayments. It provides 360 degree customer view and valuable insights on the most important data from all connected systems. This allows processes to be designe...
About aleno
Founded in 2016 | Headquarters in Zürich Switzerland | 23 employees
aleno is helping the restaurant business since 2016 to automate reservation management, eliminate No-Shows and increase revenue. The platform-independent white ...
Integration to Protel, Mews and Fidelio
Property Management Systems
With the integration of F&B and Rooms, this data is automatically merged, exchanged and displayed in both tools. This means that information does not have to be asked for again by staff, nor does it have to be revealed repeatedly by guests.
Pros & Cons
100% recommend
Expert Q&A and Partner Recommendations

Restaurant Management Software
Vento POS is a superior cloud-based POS and stock system for restaurants & bars

Restaurant Management Software
Expand Hotel Food and Beverage Revenue with Flexible, Easy-to-Use Technology

Restaurant Management Software
Centralize guest transactions and flexibly manage your revenue centers with Infor POS
View aleno alternatives
Find the perfect fit
Want to find out if aleno is the best fit for your hotel?
Take the Quiz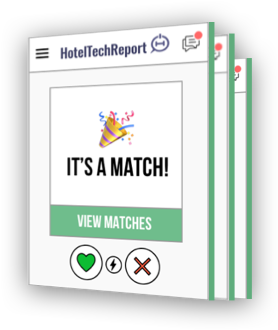 MARKETS SERVED
South America
Central America
Asia Pacific
Middle East
Africa
Antarctica
Oceania
North America
Europe
VERIFIED MARKETS
Switzerland
Austria
Germany
Low review volume alert
This vendor is 96% below the category average..
Declining share of voice
This vendor has fewer recent reviews than average compared to other top Restaurant Management Software providers. It is advised that you ask for recent references before proceeding.
aleno Review:
Powerful RMS!
Hotel Owner from Boutiques in Tübingen (Germany)
What do you like most?
easy to learn and work with also the support is very quick, helpful and friendly. Event reservations are easy to make!
What do you dislike or think could be improved?
Nope for the moment - the system works very good and efficiently. The support is quick and friendly. Our guests are happy also happy with it!
aleno Review:
Manage and optimize easily F&b reservations
Head of Revenue from Luxury Hotels in Wien (Austria)
What do you like most?
Aleno offers a great plaftorm which allows is to easily manage our reservations through various distribution channels for our bars, cafés and restaurants. The powerful shift management system ensures tha...
What do you dislike or think could be improved?
Create the functionality to copy table plans from an outlet to an event. Instead of creating one user for each outlet, create the functionality to attach the needed outlets to every user by drag and drop....
aleno Review:
Great, also for small locations!
Owner from Boutiques in Andermatt (Switzerland)
What do you like most?
Simple logical user interface, easy setup and intuitive for employees to us. Also very happy with support, as they a fast and helpful if you need extra support to fine tune the system.
What do you dislike or think could be improved?
so fare nothing at the moment. We are really happy with ale no and the integration to MEWS is a nice feature too.
aleno Review:
Professional and very supportive.
Geastronomy Manager from Other in Zürich (Switzerland)
What do you like most?
The Team is very quick in responding to any kind of requests. They are as well very professional and supportive. The Software is easy handling, has a great "help your self option" and has a lot of possibi...
What do you dislike or think could be improved?
It would be great if the tablplan could be a bit more flexible (different kinds of tables, able to turn them, ...)
Freemium (hotel can trial for free)
free product tier
Monthly subscription (Flat)
Less than $500/month