Reviews Summary
100
HT Score
Hotel Tech Score is a composite ranking comprising of key signals such as: user satisfaction, review quantity, review recency, and vendor submitted information to help buyers better understand their products.

Learn more
Ranked #1 out of 11 in Employee Engagement Software
Verified Customer Support
hotelkit's customer support processes haven't yet been verified by Hotel Tech Report.
Learn more
hotelkit (Staff Engagement) Overview
About hotelkit
Founded in 2012 | Headquarters in Salzburg, Austria | 41 employees
Integrates with
Employee Engagement Software
Marketplaces & Integrators
Apps For Hotel Management
Business Intelligence
Reputation Management
Guest Room Tablets
Guest Messaging Software
Browse integrations (8 verified)
Pros & Cons
97% recommend
Top hotelkit Alternatives
Employee Engagement Software
Connected operations for unparalleled guest satisfaction
Employee Engagement Software
Enterprise Messaging, Internal Communication, Blue Collar Workers, Employee Engagement, Retail, Hospitality, Instant Messaging, Mobile Communication, Field Services, Logistics, Pulse Surveys, Workflows, Manufacturing, Employee App, Mobile Intranet, and Non-Desk Employees
Employee Engagement Software
Workplace combines next-generation technology and easy-to-use features to transform communications, culture and workflows inside organizations of all shapes, sizes and industries. So you can join the evolution.
View top hotelkit alternatives
FIND THE PERFECT FIT
Want to find out if hotelkit is the best fit for your hotel?
Take the quiz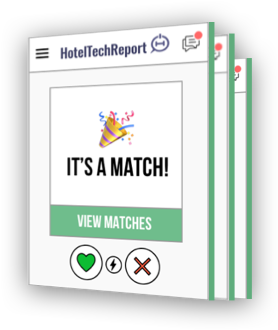 GETTING STARTED
Download the 2019 Employee Engagement Software buyer's guide
Free download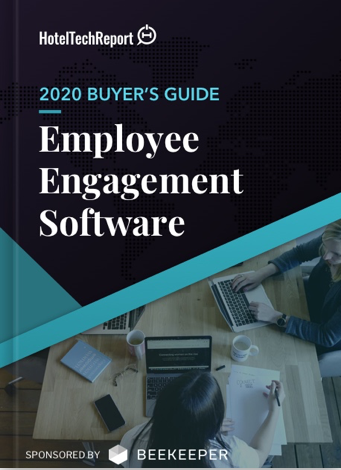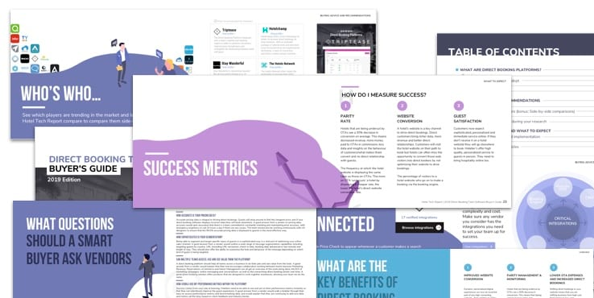 Auto-translate
1-to-1 chat
Group Chats
Notifications
Video chat
Organization chart
Company newsfeed
New hire training workflows
Repetitive workflow chatbots
File and document management
Employee recognition & tagging
Employee surveys
Engagement analytics dashboard
Scheduled campaigns
Freemium (hotel can trial for free)
30 day trial
Monthly subscription (/room/month)
Resources & reports
hotelkit doesn't have any free e-books or reports available