HT SCORE
13 out of 100
Hotel Tech Score is a composite ranking comprising of key signals such as: user satisfaction, review quantity, review recency, and vendor submitted information to help buyers better understand their products.
Learn more
Reviews Summary
Ranked #10 out of 14 in Group Sales Management Software
Verified Customer Support
Salesforce's customer support processes haven't yet been verified by Hotel Tech Report.
Learn more
Salesforce Overview
Salesforce is the Customer Success Platform. Our social and mobile cloud technologies"including our flagship sales and CRM applications"help companies connect with customers, partners, and employees in entirely new ways. Privacy Statement: http:www.salesforce.comcompanyprivacy For those who venture in search of content that thrills, inspires, and informs: interactive.salesforce.comdiscover-con...
About Salesforce
Founded in 1999 | Headquarters in San Francisco, CA | 24 employees
1/1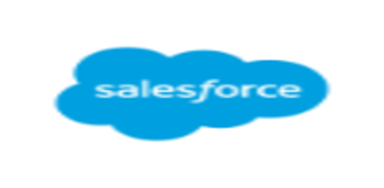 Integrates with
Marketplaces & Integrators
Browse integrations (1 verified)
Pros & Cons
87% recommend
Expert Q&A and Partner Recommendations

Group Sales Management Software
Hotel CRM Book Deals Faster With Us

Group Sales Management Software
Simplify your meeting rooms sales process. Increase your venue visibility, capture new and existing customers and convert more booking requests while saving hours of time.

Group Sales Management Software
NAVIS Reservation Sales suite empowers your reservation sales teams to work in harmony with marketing to generate more bookings and greater direct booking revenue.
View Salesforce alternatives
Find the perfect fit
Want to find out if Salesforce is the best fit for your hotel?
Take the Quiz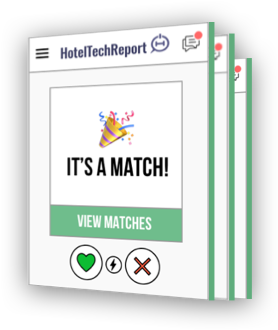 Lead Scoring
Contact Management
Pace, Sales Activity, and GRC Reporting
Data Migration Services
BEO Management
Contract Management
E-Signatures
File & Document Management
Pipeline CRM
Chain Dashboard
Payments & Invoicing
Workflow Automations
Mobile Sales CRM
MARKETS SERVED
North America
South America
Europe
Asia Pacific
Middle East
Africa
VERIFIED MARKETS
Low review volume alert
This vendor is 100% below the category average..
Declining share of voice
This vendor has fewer recent reviews than average compared to other top Group Sales Management Software providers. It is advised that you ask for recent references before proceeding.
Salesforce Review:
Highly recommended but reporting can be a bit tricky
Director of Business Travel from Resort in New York (United States of America)
What do you like most?
It's very easy to use, connects multiple properties to share information, easy to pull data on any one given item (contact, account, etc)
What do you dislike or think could be improved?
Difficult to create & run reports, Do no like the inability to edit some information based on property or global setting
Salesforce Review:
I use Salesforce at the corporate level for a portfolio of hotel brands
What do you like most?
They are an industry leader in the space. They allow for very complex data management. Personalization and dynamic content is core to their product. I use them mainly for email, while they do support othe...
What do you dislike or think could be improved?
The customer service has been a huge issue for us. Salesforce doesn't really have a hospitality focus and they're huge - so when we need help with custom configuration or bugs the turnaround and care is p...
Salesforce Review:
I've used various versions of Salesforce and have had no problems.
What do you like most?
User friendly. Data resource access available. Efficient trace system. Speed in availability search
What do you dislike or think could be improved?
Tedious information loading especially for new accounts and with regard to inputting function space. Reporting structure limited.
Salesforce Review:
30 years in hospitality industry with customer base of over 3000 customers/meeting planners. Managing a team...
Director of Sales & Marketing
What do you like most?
Provides all information, interaction, reporting to understanding business projections, customer buying habits, CRM informational and dissemination of Account Details.
What do you dislike or think could be improved?
Would seek to have system evolve to characteristics that pertain to agility in up to date business practices, needs that are being asked of by the customer. Ability to know where business originates in g...
Salesforce Review:
Ability to track sales process from start to finish and again and again with follow up and tracking
Regional Sales & Marketing Director from Branded in Houston (United States of America)
What do you like most?
Pretty easy for someone to learn and use daily, It is multi user based and flows with F&B as well as sales for a smooth process. Converts Cvent leads for tracking as well.
What do you dislike or think could be improved?
The price for this product puts many smaller hotels out of range for purchasing it and using it. I am not sure if this is now available in the cloud but for sister properties to share but that would be id...
Salesforce Review:
Salesforce FDC vs. Delphi
Director of Sales and Marketing
What do you like most?
Integration into our PMS Systems and Hotel Revenue management tool is critical and unlike Delphi, Salesforce FDC has the ability to track Volume Corporate production in addition to group - it's a gamechan...
What do you dislike or think could be improved?
This is new program fro me, so I am still learning the system. So far Sales Force FDC has performed beyond my expectations.
Salesforce hasn't disclosed their pricing plans. It is advised that you ask for a reference to ensure competitive pricing
Resources & reports
Salesforce doesn't have any free e-books or reports available
Property Management Systems
SaaS Software Solutions for Hospitality, Property Management Systems, Distribution Management, PCI-DSS Compliance, EPoS Systems, Central Reservation Systems, and Conference & Banqueting Systems. Guestline are proud to be awarded Hotel Owner Ones To Watch 2017 and the London Stock Exchange's 1000 Companies to Inspire Britain.
View all (1 Salesforce Integrations)