Reviews Summary
6
HT Score
Hotel Tech Score is a composite ranking comprising of key signals such as: user satisfaction, review quantity, review recency, and vendor submitted information to help buyers better understand their products.

Learn more
Share of voice declining
Ranked #11 out of 14 in Sales CRM
Verified Customer Support
Salesforce's customer support processes haven't yet been verified by Hotel Tech Report.
Learn more
Pros & Cons
87% recommend
Top Salesforce Alternatives
Sales CRM
Hotel CRM For Group Sales & Catering Book More Deals Faster With Us.
Sales CRM
Advance your full-service event planning and booking process with configurable automation, views, reporting, and system integrations.
Sales CRM
The essential tools to grow your group business, delight guests, and keep them coming back.
View top Salesforce alternatives
FIND THE PERFECT FIT
Want to find out if Salesforce is the best fit for your hotel?
Take the quiz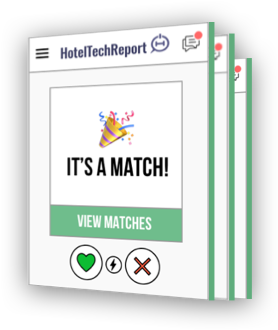 Lead Scoring
Contact Management
Pace, Sales Activity, and GRC Reporting
Data Migration Services
BEO Management
Contract Management
E-Signatures
File & Document Management
Salesforce hasn't disclosed their pricing plans. It is advised that you ask for a reference to ensure competitive pricing
Find a reference
Resources & reports
Salesforce doesn't have any free e-books or reports available