HT SCORE
79 out of 100
Hotel Tech Score is a composite ranking comprising of key signals such as: user satisfaction, review quantity, review recency, and vendor submitted information to help buyers better understand their products.
Learn more
Reviews Summary
Ranked #5 out of 35 in Central Reservations Systems
Verified Customer Support
Busy Rooms's customer support processes haven't yet been verified by Hotel Tech Report.
Learn more
Busy Rooms Overview
The Busy Rooms CRS platform sits at the core of some of the world's leading hotel and resort groups, tour operators, management companies, and destination organizations. The Busy Rooms platform offers an adaptable, brandable, and scalable cloud-based Central Reservation System designed to be the control center for our clients' daily sales, marketing, operational, and revenue management activ...
About Busy Rooms
Founded in 2008 | Headquarters in Tal-Pietà Malta | 52 employees
We Believe Technology Should Support Hospitality! To allow flexibility for all our users we offer a scalable, customizable, and modular approach with an option...
Manage rates, inventory, & restrictions for 500+ channels.
Channel Managers
The Busy Rooms platform includes a built-in proprietary Channel Manager providing an efficient user-friendly interface to allow Customers and Users to manage over 500 OTAs, tour operators, wholesalers, metas, etc. centrally and receive reservations. Alternatively, we can integrate with a channel manager of your choice.
Sell directly on your website -consumers & trade.
Booking Engine
The Busy Rooms IBE is designed for usage with multi-property, a single property, travel agents/corporates, and meta-search. On top, you can decide to package flights, tours, excursions, and transfers, which all have separate backend modules to manage content, rates, and availability.
We integrate our solutions into your eco-system.
Marketplaces & Integrators
Our APIs offer the ability to search and book, exchange reservations, availability, content (static descriptive text and images), and customer profiles.
Manage room allocation, check-in/out, housekeeping & invoicing.
Property Management Systems
Busy Rooms provides a mini-PMS for properties that are not in the need of sophistication. Fully integrated into the Central Reservation System distribution, sales and operations go hand-in-hand and allow for streamlining and automating strategies.
Take control and optimize your revenue.
Revenue Management Systems
The Busy Rooms platform provides a built-in Revenue Management System allowing Customers to efficiently manage property performance via KPI, automated forecasting, rate recommendation, and yielding. Performance vs. budget can be easily tracked within the tool and forecasts adjusted accordingly.
Monitor your competitors' rates.
Rate Shopping & Market Intelligence
Review and rate shopping integrated into the dashboard for easy visibility or drill down in with more detailed reports for more details.
Custom or template-designed websites, with built-in CMS.
Website Design
The Busy Rooms CMS (content management system) is an open source-based and developed for the specific requirements of the hospitality industry. It is the powerhouse used to design and implement both templates and customized mobile-first websites.
Manage, reconcile & invoice transactions.
Finance & Accounting Software
The Busy Rooms finance module is a perfect add-on and time saver, especially for hotel groups, chains, management/representation organizations, niche OTAs, and tour operators. It allows our Customers to automate invoice generation, reconciliation, commission tracking, and payments. Customers can log on to a portal, review their transaction invoices and approve them. The tool makes dealing with partners, member properties, travel agents, OTAs, or alike an easy task.
Pros & Cons
98% recommend
Expert Q&A and Partner Recommendations
Question:
What does this product or service do well?
Answer:
It´s a easy to use nice designed product with a lot of functionality. The people I met in this company and deal with are uncomlicated, accesable honest an trustwothy. "No Bullshit" is more then a marketing claim. It´s what I experience since more then 10 Years dealing with these guys.
by Alexander Liebig (HTE Hotel Tech Experts) on June 08, 2022
See more answers (3)
Question:
What differentiates this product or service from the competition?
Answer:
For once it is very easy to use, and very nice designed. It offers a lot more functionality then many of the competitors. Unfortenately everyone can claim to be a CRS but many are not more then a IBE & Channel Manager. Product & people are very open and open to connect even with competitor. There is...
by Alexander Liebig (HTE Hotel Tech Experts) on June 08, 2022
See more answers (3)
Question:
Based on your experience with this product or service, if you could give one piece of advice to a hotelier considering this product or service, what would it be?
Answer:
Since thisis a product with a lot of functionality and not in the low end pricewhise you schoud ensure that you or your staff works properly with the product to get them maximum possible out of it .
by Alexander Liebig (HTE Hotel Tech Experts) on June 08, 2022
See more answers (3)



+ 1 recommend

Central Reservations Systems
Disconnect from legacy systems. Connect to the Pegasus CRS.

Central Reservations Systems
Customizable integrated reservation solutions that support the entire guest booking cycle

Central Reservations Systems
Drive demand, increase direct bookings, and centralize management.
View Busy Rooms alternatives
Find the perfect fit
Want to find out if Busy Rooms is the best fit for your hotel?
Take the Quiz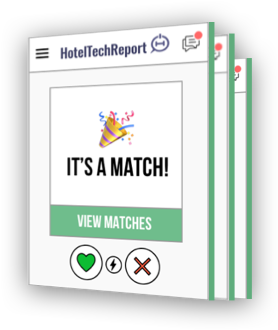 GETTING STARTED
Download the 2021 Central Reservations Systems buyer's guide
Free download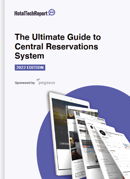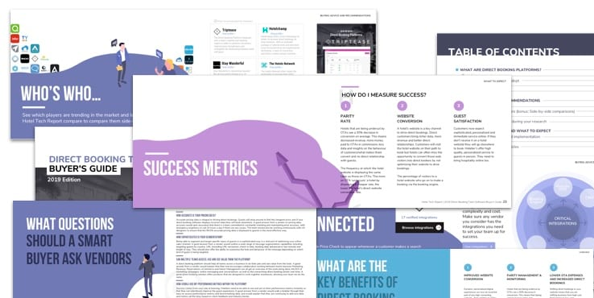 MARKETS SERVED
Antarctica
Oceania
North America
South America
Europe
Asia Pacific
Middle East
Africa
VERIFIED MARKETS
Egypt
United States of America
Germany
Switzerland
Low review volume alert
This vendor is 90% below the category average..
Declining share of voice
This vendor has fewer recent reviews than average compared to other top Central Reservations Systems providers. It is advised that you ask for recent references before proceeding.
Busy Rooms Review:
Continuous development
Management from Resorts in Luzern (Switzerland)
What do you like most?
Busy-rooms was a good solution for our specific needs from the beginning. We are very grateful to the support for the excellent contact and the fast response time. Our needs are taken seriously and many w...
What do you dislike or think could be improved?
The implementation was very lengthy - it turned out that the sales department was probably a bit faster than the affected departments behind it... Better planning and more open communication would have be...
Busy Rooms Review:
A company with a heart
Office Manager from Luxury Hotels in Sinzig (Germany)
What do you like most?
Whether managing director, employee in sales or customer service - I have not experienced such competent service as well as advice, assistance, speed at any other company - TOP! The software itself is fas...
What do you dislike or think could be improved?
I couldn't find any problems / bugs worth mentioning - if they did, they were always fixed & well explained at the same time!
Busy Rooms Review:
Great to work with!
Direcor of Sales from Boutiques in Santa Barbara (United States of America)
What do you like most?
*Always available when assistance is needed*Very rarely do we have any system issues, and when we do it is quickly addressed *Flexible & understanding to our needs.
What do you dislike or think could be improved?
The only current thing that could be improved would be our website layout, which is actually in the process of being update. We have seen the preview and are very excited to see the final outcome. Over al...
Busy Rooms Review:
Busy Rooms Team - Saurajeet Mondal
Sales & Marketing Executive Admin Assistant from Resorts in (Egypt)
What do you like most?
Dear Busy Rooms Management, On behalf of the hotel Management, I would like to pass our special thanks for the great support extended to us along the past years. I have taken over the channel manager from...
What do you dislike or think could be improved?
Nothing, you are just perfect , you do not really need to change anything, great team work, great support , the best ever
Busy Rooms Review:
Great system with great functionalities
What do you like most?
Very user friendly, flexible, good functionalities, integrated modules to pick & chose from, generally very good customer service
What do you dislike or think could be improved?
Sometimes customer service takes longer than usual, but this is not the rule.
Implementation fee
Less than $1000
Monthly subscription (Flat)
Commission or Revenue Share